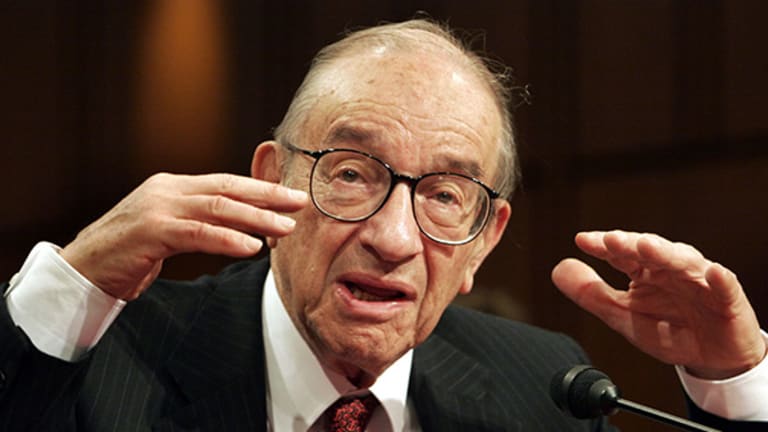 Former Fed Chairman Greenspan Says Bond Market Bubble Could Wreak Havoc for Bull Market in Stocks
'Abnormally low' interest rates might bring an end to the bond market bubble.
Former Federal Reserve Chairman Alan Greenspan suggested the U.S. bond market is in a bubble that could soon be popped by "abnormally low" interest rates.
"There's only one direction in which they can go and when they start it will be rather rapid," Greenspan said of interest rates on CNBC Friday.
A collapse of the bond market could threaten stock prices as well, Greenspan commented. When this period of low interest rates come to an end, it will also bring the end of the bull market in fixed income that's lasted for decades.
Here's Where Apple, Amazon, Facebook and Google Are Hiring the Most Workers
In a bull market that's about to break, prices appear strong about two weeks before they fall off from a peak. Greenspan said any prognosticators who are looking to make a forecast that "works all the time" are in for a "disastrous heading."
The only forecast that Greenspan counts on is stock prices, he said. "Stock prices will always rise more than other prices, because the fear factor in prices is a human nature response," Greenspan noted.
Greenspan also commented on the future leader of the Fed as rumors about Goldman Sachs' (GS) - Get Goldman Sachs Group, Inc. Report Gary Cohn and current Fed leader Janet Yellen swirl. The Chairman of the Fed is an economic forecaster job, so it depends on what your "economic capabilities" are, Greenspan said.
More of What's Trending on TheStreet:
Nvidia Has Little to Fear From AMD's Latest High-End Graphics Chips