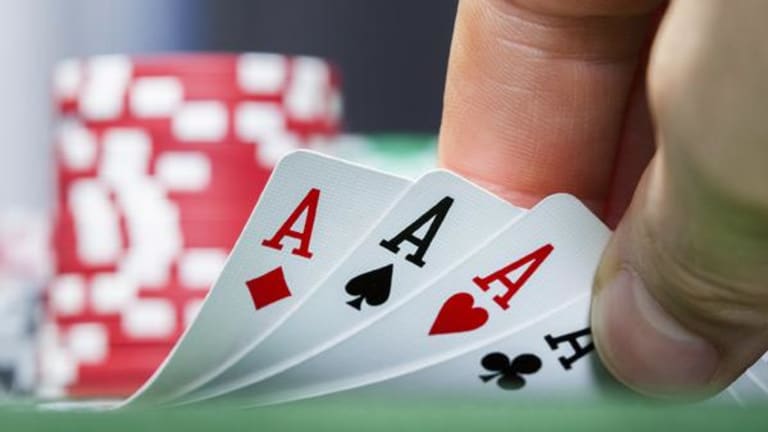 Former CEO David Baazov Makes Bid for Amaya
David Bazzov bid $2.56 billion for the company less than a year after he stepped down as CEO.
Former Amaya  (AYA) CEO David Baazov announced that he is making a fully financed offer to acquire 100% of the Canadian online poker company on Monday for C$24 per share, or $2.56 billion, a nearly 31% premium over the stock's closing price of C$18.34 on Friday. Including debt, the total value of the deal is about $6.7 billion.
Under the terms of the deal, Baazov will pay $4.1 billion of that amount. To fund the purchase, Baazov is being backed by Head and Shoulders Global Investment Funds, Goldenway Capital, Ferdyne Advisory Inc., and KBC Aldini Capital, who have raised $3.65 billion. Their contribution, combined with Baazov's $437 million in Amaya common shares, funds the purchase
The bid comes just months after Baazov took an indefinite leave of absence from the company amid charges of insider trading and attempting to influence the market price of Amaya. In late March the company said that the leave of absence was paid and temporary and that Baazov would continue to focus on his previously announced bid to purchase the company. Baazov formally stepped down in August. 
Amaya became the world's largest online gambling company after it bought poker sites PokerStars and Full Tilt for nearly $5 billion in 2014. The company has been busy in the M&A market, most recently attempting to merge with British bookmaker William Hill PLC in October. The two companies ended up abandoning the merger, however, after Parvus Asset Management, one of William Hill's largest investors with a 14% stake, came out against the deal.
Baazov's group is prepared to set aside a $200 million deposit in escrow that will convert into a payment on the company's $400 million debt obligation to Oldford Group, tied to Amaya's purchase of the former Oldford subsidiary Rational Group in 2014, should that payment come due before the sale is finalized.
Amaya recently released its third quarter financial results, reporting non-adjusted earnings of $12.5 million, or $0.06 per share compared to a loss of $34.4 million, or $0.26 per share, in the year ago quarter. Additionally the company increased its full-year adjusted forecast to between $1.78 per share and $1.83 per share vs its previous expectations between $1.71 per share and $1.82 per share. 
On an adjusted basis, the company earned $0.42 per share, topping analyst estimates of $0.38 per share.