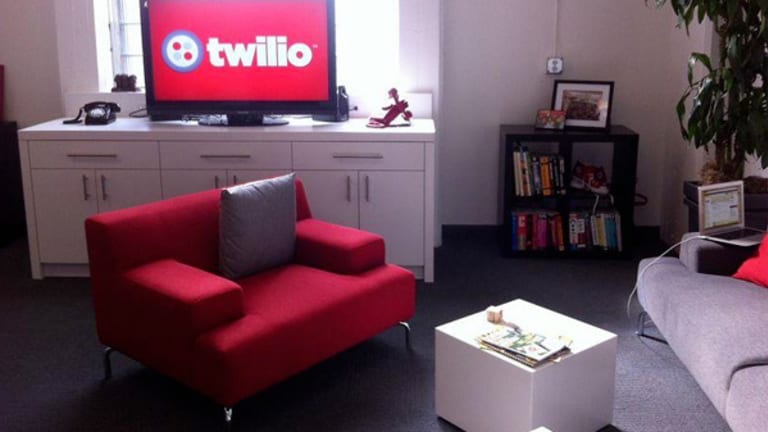 All eyes are on Snapchat this week--the popular camera app's parent company, Snap Inc., is expected to IPO tomorrow, with the firm's total valuation expected to debut at as much as $20 billion when it begins trading.
But Snapchat is already an old story for venture capital investors.
That's because the firm started taking investments from VCs back in late 2012, when the company was a fraction of its current size. The venture capitalists who invested in Snap's early rounds have made their money back many times over at this point--retail investors are way late to the game. By the time the IPO happens, a lot of money will already have been made.
And that's true of just about any IPO that hits the market in 2017.
Despite that, there's still a simple way for you to invest like a venture capitalist right now. The key is peeking into VC's portfolios to see what they really own.
Think venture capitalists only buy shares of private companies like SpaceX, Uber, and Snap? Think again.
Collectively, venture capital firms added billions of dollars of publicly traded stocks to their portfolios last quarter, a move that should send a pretty big message to stock market investors. After all, VC funds are able to invest in private companies that most other investors don't have access to. That they'd allocate a chunk of their portfolios into the public markets means that they're finding opportunities that they can't replicate in the venture world.
So today, we're taking a look at four stocks that venture capital funds have been buying up in the past quarter ...
Our window to VC funds' buying is an SEC form called a 13F. You see, institutional investors--from hedge funds to mutual funds to insurance companies, any professional investors--with more than $100 million in assets are required to file a 13F, a form that breaks down their stock positions for public consumption.
And by comparing one quarter's filing to another, we can see how any single fund manager is moving their portfolio around. In other words, we can see which stocks are their favorites. While the data is generally delayed by about a quarter, that's not necessarily a bad thing--research shows that applying a lag to institutional holdings can generate positive alpha in some cases.
Jim Cramer sat down Wednesday with four market experts to talk about how to play the Trump tax plan. Click here to check out their recommendations.
Without further ado, here's a closer look at four of venture capital funds' favorite publicly traded names in 2017 ...
Tesaro Inc.
Up first on the list is cancer-focused biopharmaceutical stock Tesaro Inc. (TSRO) - Get TESARO, Inc. Report. Tesaro has been a blockbuster performer in the last year--shares are up more than 350% since the first quarter of 2016, exploding to a market value of $10 billion following the firm's ovarian cancer drug trial results last summer. Since then, Tesaro has been a clear-cut momentum stock.
Tesaro was one of VCs' favorite publicly traded stocks in the past quarter, as venture funds added more than 2 million shares to their portfolios. That's a $380 million buy operation at current price levels ...
Tesaro's area of expertise is cancer-related drugs. The firm's first commercially marketed product, chemotherapy-nausea treatment Varubi, was approved by the FDA back in 2015. Now, the firm is working to dramatically expand its drug pipeline with its ovarian cancer treatment Niraparib, which successfully made it through Phase 3 trials and is onto an expanded access program announced in January. Additional indications for Niraparib, plus a strong earlier-stage pipeline, have helped to fuel Tesaro's rally.
Financially, Tesaro is in good shape with more than $518 million in net cash on its balance sheet. That ample dry powder should continue to increase as Varubi sales climb higher in 2017 and new drugs hit the market. In the meantime, it's clear that buyers are still in control of the price action here as shares push up against lifetime highs. A possible acquisition deal from Sanofi could drive upside in the first half of 2017.
Antero Resources Corp.
$7.6 billion oil and gas stock Antero Resources Corp. (AR) - Get Antero Resources Corporation Report is another well-known publicly traded stock that was a magnet for venture capitalists' dollars last quarter. VC funds held 246.6 million shares of Antero as of the most recent filing, making the firm one of the biggest non-private holdings owned by VCs. At current price levels, that's a $5.9 billion position.
Antero is an exploration and production stock that operates in the Appalachian Basin. The firm controls 624,000 acres that add up to proven and probable reserves of 46.4 trillion cubic feet of natural gas equivalent. The firm saw daily production of 1,990 million cubic feet equivalent a day, with 26% of that production in the form of liquids. That positioning looks particularly attractive in a Trump administration, where the White House has repeatedly said that it's eager to encourage U.S. energy production over foreign alternatives.
Despite an attractive balance sheet and potential tailwinds forming in energy commodities, natgas prices have remained volatile of late. That's less of a problem for Antero than for most of its peers--the firm has one of the most attractive hedge books in the business, a fact that helps stabilize the firm's cash flow generation in spite of the ebbs and flows of the natural gas market. From a technical standpoint, shares are testing a key support level at $23.50--investors should wait for shares to crack resistance at $26.50 before jumping in. A push through $23.50 is our signal that buyers are back in control of this VC energy play.
Twilio Inc.
It shouldn't come as too much of a surprise that VCs own shares of Twilio Inc. (TWLO) - Get Twilio, Inc. Class A Report. After all, shares of the $2.8 billion cloud communications platform only went public last summer--trade lockups only just expired at the end of December and January. But what might be a little more surprising is that venture funds actually kept buying shares last quarter, picking up an additional 1.59 million shares.
That adds up to about a $50 million buying spree at current price levels ...
Twilio helps software developers build communications features for their users. The firm's tools enable apps to integrate everything from call tracking to lead alerts to automated surveys. Even if you don't know the Twilio name, odds are you already use it. That's because the firm's customers include popular companies like Uber, OpenTable, and PayPal. The firm offers a cloud platform with a usage-based model--that creates a low adoption barrier for developers who want to try the service with low commitment, and a revenue stream that scales. As a result, the firm counted more than a million registered developer accounts as recently as last summer.
The recent IPO has left Twilio in enviable shape from a financial standpoint: the firm counts more than $300 million in cash on the books, with no debt. In other words, 10 cents on every dollar of TWLO's market cap is paid for in cash right now. That said, investors should exercise some patience if they decide to follow venture capital funds into this stock--shares have been testing lows in recent months, something that's not uncommon after an IPO lockup period expiration.
Wait for confirmation that momentum is picking up with a breakout through the $35 level before you buy TWLO ...
Jim Cramer sat down with four market experts to talk about how to play the Trump tax plan, the administration's impact on the dollar, commodities and more. Click here to check out their recommendations.
Square Inc.
Last on venture capital funds' buy list is Square Inc. (SQ) - Get Square, Inc. Class A Report.
Square is helping small businesses make the transition to electronic payments through a simplified hardware and software model. Square provides card readers and software to accept payments, and it charges those merchants a simple fee for its part in the transaction. Importantly, Square has been pushing the commoditization of the merchant fee by offering fees comparable to more conventional merchant accounts without any minimums or monthly costs.
While the payments business may be Square's most well-known unit, it may not be the most exciting. That's because Square's software gives the firm the ability to turn customers' transaction data into valuable add-on services. For example, Square's business lending arm did more than $200 million in loans to its merchant customers in the third quarter of last year--and its card processing relationships give it the ability to manage risk through its knowledge of borrowers' revenues, and the ability to pull debt service payments directly from customers' receivables.
Despite a large number of copycat services shortly after Square's release, the firm has established itself as a trustworthy brand for small businesses, something customers have shown themselves willing to pay a small premium for. As Square adds onto its menu of products and services, look for revenue to continue to scale up dramatically in the quarters ahead.
Meanwhile, venture funds put Square on their buy list last quarter, with 13Fs showing almost $20 million in new buying in SQ during the quarter. Square's uptrend is alive and well in 2017--it makes sense to be a buyer here ...
Jim Cramer sat down with four market experts to talk about how to play the Trump tax plan, the administration's impact on the dollar, commodities and more. Click here to check out their recommendations.
At the time of publication, author was invested in a venture capital fund that was long Snap Inc.