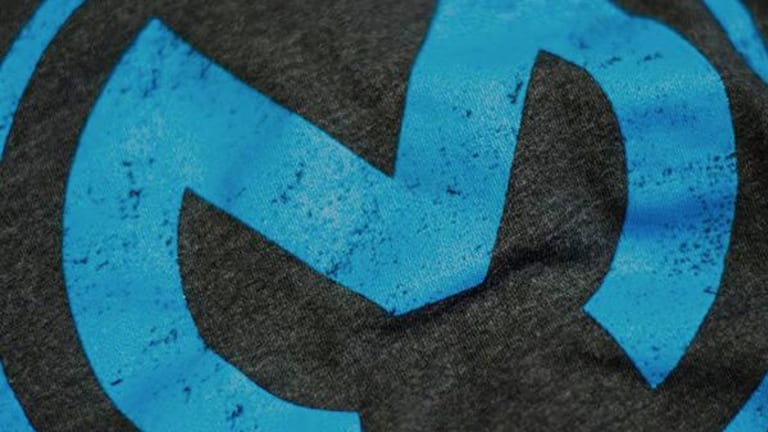 Forget Snap, Here's a Look at the Most Eye-Popping IPOs of 2017
There were a number of offerings in the month, but who was the most successful so far?
Snap (SNAP) , Snap, Snap. It seems to be all anyone is talking about this year. 
But despite the headlines (that have featured everything including Facebook's (FB) attempts to shutter the camera company and the cavalcade of buy ratings unleashed by its underwriters) Snap isn't the best-performing public offering so far this year and has actually had a rough go of it.
That title goes to Mulesoft (MULE) , the San Francisco enterprise software company that debuted on March 17. After popping about 40% higher than its initial offering price of $17, Mulesoft has held firm and closed Monday at $23.31, about 37% above its initial listing price. 
Mulesoft makes money from subscribers to its application programming interface management and application integration software services. The company counts Coca Cola (KO) , McDonald's (MCD) , Spotify and Bank of America (BAC) as major clients but still mostly operates a money-losing business. In 2016 MuleSoft posted a $49.5 million loss on $187.7 million in revenue, compared with a $65.4 million loss on $110.3 million in revenue in 2015.
Founded in 2006, Mulesoft closed a major financing round of $128 million in May 2015. Led by Salesforce (CRM) Ventures, the funding round drew investors such as software company ServiceNow (NOW) , Cisco (CSCO) Investments, Adage Capital Management, Bay Partners, Brookside Capital, Hummer Winblad Venture Partners and Lightspeed Venture Partners. Lightspeed holds the largest stake at 17.1% and is also a major investor in Snap.
Mulesoft also has warned of a significant increase in operating expenses as it drums up sales and marketing efforts, continues to invest in research and development and expands its operations and infrastructure, both domestically and internationally. Besides that, there are significant legal, accounting and other expenses related to being a public company.
The enterprise software maker was last valued at $1.5 billion by venture capitalists in May 2015, when it raised $128 million in private investments. Mule raised about $221 million in its IPO.
Another notable IPO of the month was Canada Goose (GOOS) , whose shares rose 26% on their first day of trading. The York, Ontario, apparel maker has since come back down to earth. Shares of the company were down about 3.2% Friday to C$21.21 per share ($15.92). The company, backed by Bain Capital, still trades about 24.8% above the C$17 it priced at before its debut on March 16.
Analysts are flocking to Canada Goose with buy ratings and expectations that the luxury outerwear retailer will continue to fly high following its IPO last month.
Snap, Mulesoft and Canada Goose weren't the only successful IPOs of recent.
Information technology solutions provider Presidio (PSDO) , which debuted on March 10, is up about 10.6% since it began trading. Shares closed at $15.26 per share on Monday.
Presidio CEO Bob Cagnazzi discussed the company's plans for growth and how it's competing with Accenture (ACN) and Action Alerts PLUS holdingHewlett Packard Enterprise  (HPE)  in an interview with TheStreet earlier this month.
Another tech company to perform well since its IPO is Irvine, Calif.-based Alteryx (AYX) , up about 11.6% since it debuted on March 24. Alteryx, a provider of self-service data analytics software, priced shares at $14 apiece but began trading at $17.25 per share. The shares closed at $16.65 on Monday about 19% over its debut.
The company had raised about $163 million in three financing rounds from investors such as Toba Capital, Sapphire Ventures, Insight Venture Partners, Thomson Reuters and Iconiq Capital.
Retailer J.Jill (JILL) also debuted in March and is up 8.5% since its debut on March 9. The company, backed by Arcapita and Golden Gate Capital, reportedly sought a buyer in 2014. Seems like the wait paid off.
Still, others weren't so fortunate in the month of March.
Propetro (PUMP) , for instance, is down about 7.9% since its debut. Shares of the Midland, Texas, fracking services provider fell about 1.5% Friday to $12.89 apiece. The Energy Capital Partners-backed company priced at $14 per share on March 17. ProPetro was founded in 2005 and booked $405 million in fiscal 2016 sales for the 12 months ended Sept. 30. 
Up next are anticipated April filings from identity management software company Okta and digital location management company Yext, among others. And March 31 saw a quartet of companies -- data management platform provider Cloudera, low-cost carrier Frontier Airlines, e-commerce company Carvana and business-to-business trade show operator Emerald Expositions -- submit paperwork for IPOs.
On Monday Vine Resources has filed an S-1 with the SEC with a $500M place holder. Vine is first among a number of Haynesville-focused producers in east Texas who are suspected to be preparing IPOs.
On Tuesday Altice, the telecoms and cable holding company owned by billionaire Patrick Drahi that recently acquired Cablevision from James Dolan,  also filed paper work for the IPO of its U.S. activities in New York.