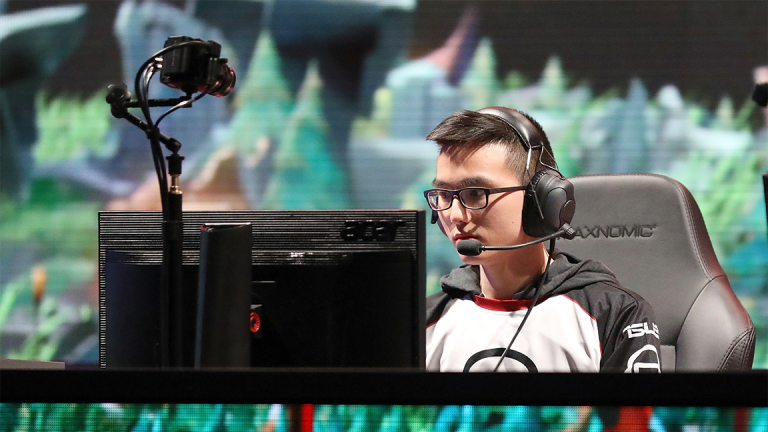 Move Over Activision, Under-the-Radar Video-Gamer Ubisoft Is Getting My Money
As Activision Blizzard stock takes a hit, this French name is on the rise.
Aren't top and bottom-line beats good enough? Apparently not when forward-looking guidance is weaker than expected, and especially when that news is leaked prior to its official release causing a trading halt during regular trading hours.
Shares of Activision Blizzard (ATVI) - Get Activision Blizzard Inc Report closed at $66.82 on Thursday, a 2.3% decline from Wednesday's close. The stock had been as much as 6% lower after the accidental leak, and prior to the trading halt.
Earnings were solid. On an adjusted basis, earnings per share saw a 23% year-over-year rise, while the all-important revenue number climbed 16%. It was that guidance, however, that gave investors pause. Current quarter sales are now expected to come in close to $1.38 billion, well below what had been consensus of $1.49 billion. The firm also guided the full-year revenue number to levels below what Wall Street had been looking for.
Activision Blizzard has 374 million monthly active users across its largest game franchises. You know the names: "Call of Duty," "Overwatch," and "World of Warcraft" are the significant business lines here. However, I am not really sure if we should be disappointed in the Overwatch League or in e-Sports in general. This is why I invested in this name, thinking that this was an area about to take off. Maybe it still will. The league has certainly attracted some big-name sports ownership such as the Kraft family (New England Patriots) and the Wilpons (New York Mets) among others. Then again, maybe not.
Fortnite
The villain, if you're an investor in, or a fan of Activision would be the free-to-play game "Fortnite Battle Royal," an Epic games product. This is a game, where most of the planet's population is wiped out and the players are pitted against the backdrop of a zombie apocalypse. Fortnite has taken gamer attention away from publishers attempting to monetize the business.
The response (my response) would be for traders to work their way out of their long positions in ATVI. I am still long 35% of my original position, having based my interest on the Overwatch League and being mildly disappointed in the attention garnered by that league. I am likely to hang onto that 35% as I see no value in a fire sale.
Where did the money raised by my previous sales in Activision go? While I have been raising cash -- you all know that -- I have also been building a long position in the ADR of Ubisoft Entertainment SA (UBSFY) . This cute little thing trades on the pink sheets, and has been on the rise, while other video game publishers have been a little wobbly.
Ubisoft is a French gamer company headquartered in Montreuil, France, not to be confused with Montreal, Quebec. This firm has subsidiaries all over the world, and you know their titles. How about "Assassin's Creed," "Prince of Persia," "Far Cry," and the Tom Clancy names. Yup, all these are theirs. Actually, in terms of revenue and market cap, this firm is fourth place in the Americas and Europe, behind Activision, Electronic Arts (EA) - Get Electronic Arts Inc. Report , and Take-Two Interactive Software (TTWO) - Get Take-Two Interactive Software Inc. Report .
I am only long about 20% of what I would like to be long in Ubisoft. The name ran on me over the past month, and the position is up a welcome 17.3%, but this move happened prior to the implementation of my full long. "Far Cry 5," the most successful Far Cry game has been the catalyst for this recent pop.
Where to?
By my own rules, this is a trade, and not an investment.
The $20 level is where this light trader potentially breaks out. We see a take and a hold there; I think we can see $22.50 or $23. A failure here, and the panic point comes in between $17.75 and $18, literally the difference between the 50-day simple moving average (SMA) and a 38.2% re-tracement from the top of this chart.
At the time of publication, Guilfoyle was long ATVI, UBSFY equity.