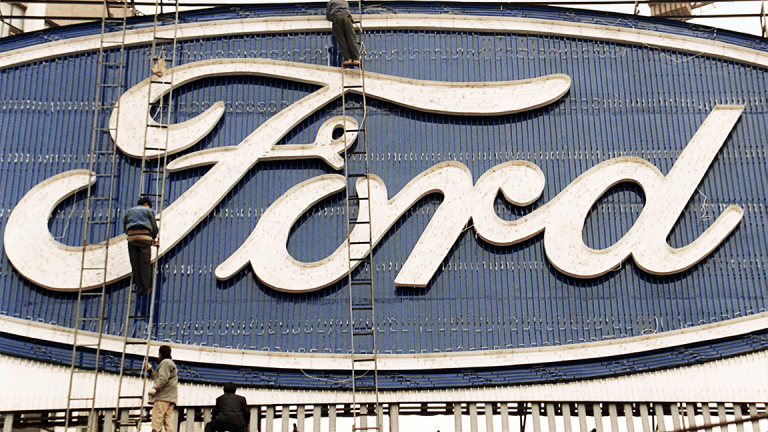 Ford Tells Employees 7,000 Job Cuts Will Be Completed by September
The automaker expects to save $600 million a year with the job cuts.
Ford (F) CEO Jim Hackett informed employees that the automaker is entering the final phase of its plan to shed 7,000 salaried positions globally, about 10% of its workforce, as it looks to save $600 million a year.
That number includes voluntary buyouts, layoffs and open positions that the company will not fill. By the time Ford finishes these layoffs in September, about 800 positions will be eliminated in the U.S. Five hundred U.S. jobs are expected to be cut this week.
"Ford is a family company and saying goodbye to colleagues is difficult and emotional," Hackett wrote in an email to employees, according to Automotive News. "We have moved away from past practices in some regions where team members who were separated had to leave immediately with their belongings, instead giving people the choice to stay for a few days to wrap up and say goodbye."
Ford began the layoff process in November, but this is the first time the company provided details about its job elimination strategy. 
About 20% of upper-level management positions will be eliminated as part of the move. 
Ford shares were down 0.3% to $10.25 on Monday. 
Learn the History of the Companies in Your Portfolio | Behind the Label