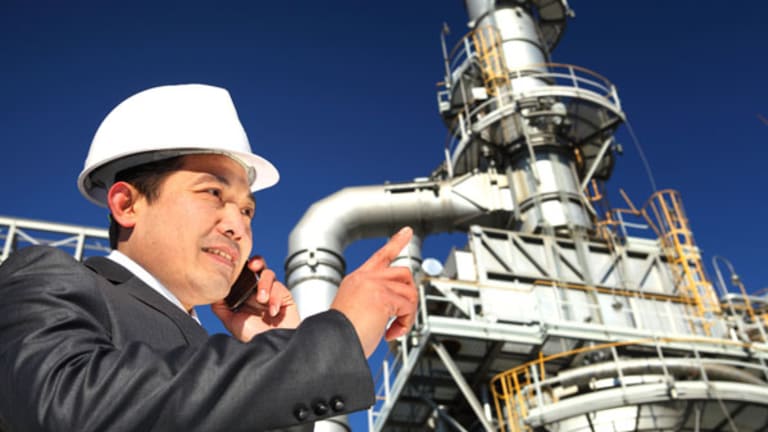 Ford Plans Action in Europe
Ford CEO Alan Mulally said Europe will see cost cuts as well as revenue gains from new products.
DETROIT (
) --
Ford
(F) - Get Free Report
made clear Wednesday that it will take action to halt its losses in Europe.
"We absolutely have overcapacity now," Ford CEO Alan Mulally said Wednesday, responding to a reporter's question about European overcapacity during the company's
conference call. "We are assuming this is a structural issue not a cyclical issue. It's not going to come back ... We're bringing production down because demand is not there."
Mulally and Chief Financial Officer Bob Shanks declined, however, to specify what specific course Ford will take in Europe, where it projected losses that will exceed $1 billion this year. The second-quarter pretax operating loss was $404 million, compared with a $176 million gain a year earlier.
Both executives emphasized that Ford's solution in Europe will include not simply cost reductions but also revenue gains, which will largely reflect product introductions. That is, after all, the way Mulally fixed Ford's North American division, which posted near-record quarterly profit of about $2 billion.
"We are looking at the situation in Europe with great urgency," Shanks said. "It isn't just a cost story: There are tremendous opportunities available to us on the revenue side.
"I would go back and look at what we did in North America, which was comprehensive," Shanks added. Among the new Ford products that have been introduced or will soon be introduced in Europe are the new B-Max and C-Max with a 1.0 liter engine -- both are compact multi-purpose vehicles -- and a new Transit Connect compact van.
Mulally noted that global platforms now provide the underpinning for nearly 80% of Ford's worldwide volume, which also represents a step to reducing the company's overall costs.
Mulally was also asked if he could discern the reason why Ford is trading at around $9, its lowest price since December 2009. In 2009, Ford hit a low of $1.50 in February before starting a steady climb. This year, Ford shares are down about 18%. Shares traded at $8.98, down 8, shortly after noon on Wednesday.
"It's in the context of a very tough biz environment," particularly in Europe, Mulally responded. "We have a tremendous presence and operation in Europe: We have made money there six of last eight years. (But) we are seeing very significant deterioration in the industry and economy.
"We continue to restructure operations to operate profitably, we are accelerating investments in products around the world," he said. "The best thing we can do is continue to implement the Ford plan; I think that will be appreciated over time."
>To follow the writer on Twitter, go to
.
>To contact the writer of this article, click here:
Ted Reed