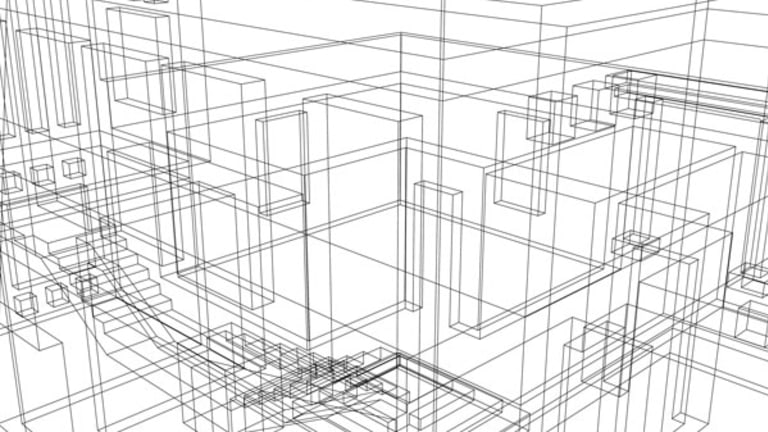 Ford, GM Shares Soar on Europe Fixes, Earnings Beats
Ford and GM shares both gain ground after markets reopened on Wednesday.
Ford and GM shares both gain ground after markets reopened on Wednesday.
DETROIT (
) --
GM
(GM) - Get Report
and
Ford
(F) - Get Report
shares rose Wednesday, reflecting the strong U.S. auto market and the unveiling of aggressive plans to restructure in Europe, where each company will lose at least $1.5 billion this year.
In mid-afternoon trading, GM shares were trading at $25.40, up $2.12, or nearly 9%. Ford shares were trading at $10.98, up 66 cents, or about $6.5%. For the full year, GM shares are up 21% while Ford shares are flat.
Trading reopened Wednesday after both automakers beat third-quarter analysts' estimates. GM, which reported Wednesday, earned 93 cents a share, excluding items. Analysts surveyed by Thomson Reuters had estimated 60 cents. Ford, which reported on Tuesday, earned 41 cents a share. Analysts had estimated 30 cents.
In Europe, GM is "putting the tools in place to grow our business," Vice Chairman Steve Girsky, who is overseeing Opel's restructuring, said on the company's earnings call. "We're making some progress. Small wins lead to big wins. We've got a plan, the plan relies a lot on GM and the help we get and the idea flow we get and we're just going to keep doing that."
GM said full-year 2012 earnings before interest and taxes in Europe will fall between minus $1.5 billion and minus $1.8 billion. In 2013, results should be "slightly better," GM said. "Break-even EBIT-adjusted results are targeted by mid-decade."
Girsky said inventory has been reduced by 100,000 units since February. On the cost side, fixed costs will decline by about $300 million in 2012, with another $500 million in cuts targeted between 2013 and 2015. The work force will be reduced by 2,600 in 2012, with further unspecified reductions expected.
GM will introduce 23 new vehicles in Europe by 2016. Stepped-up marketing efforts include soccer advertising and a "Love it or Return it" campaign in Germany. So far, of the 25,000 cars that have been sold, only 10 have been returned.
"Opel is not an island in itself, (but) they wouldn't ask for nor get a lot of help from the organization," Girsky said. But GM has been making wholesale management changes. Of the top 18 executives at Opel a year ago, only four or five are left. "We brought in people from the outside (and) we transferred some of our best internal talent to prominent positions in Europe," he said. Already, Opel is gaining share in nine countries and Vauxhall is the fastest-growing retail brand in the U.K., Girsky said.
Ford announced its
plan last Thursday. Ford will close three production facilities, expected to result in annual gross savings of $450 million to $500 million, while introducing 15 new global vehicles.
"In the U.S. over the last few years we have taken very dramatic action to size our production to the real demand (and) to cover more of them market segments," said CEO Alan Mulally, on the Ford earnings call. "We know this is exactly the right thing to do.
"That's really what we announced last week with our plan to accelerate the transformation of our business in Europe," Mulally said. "No business is sustainable if it continues to lose money."
In a report Wednesday, Jefferies analyst Peter Nesvold held out hope for the entire automotive industry, writing that "Europe's automotive industry has a dreadful market structure. After years of kicking the can down the road, the industry's time of reckoning surely seems to be near."
-- Written by Ted Reed in Charlotte, N.C.
>To contact the writer of this article, click here:
Ted Reed