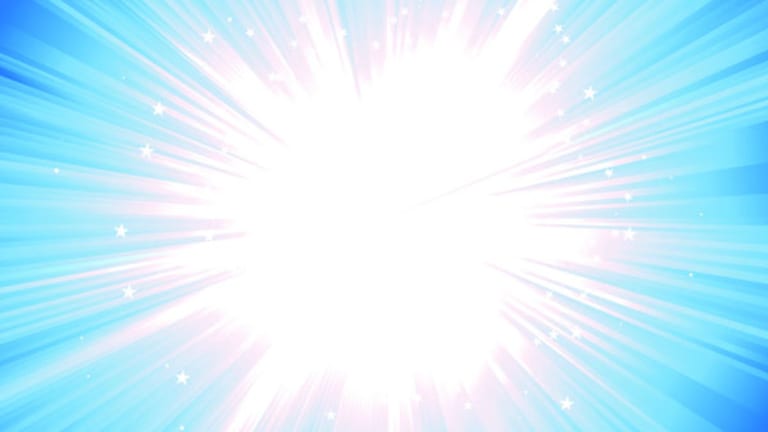 Force Majeure: Impact on Energy Sector
Force majeure is the clause within a contract that excuses a party from having to perform its contractual duties and absolves it of any liability when unanticipated extraordinary events occur.
(Energy markets, force majeure story updated for events in Libya)
NEW YORK (
) -- Oil prices weren't the only thing surging this week due to the chaos in Libya. Speculation about
force majeure
clauses being invoked in the energy sector as a result of the Libyan political crisis have also surged.
The last time force majeure was a major issue for the energy markets was with the Gulf of Mexico offshore drilling closure in the wake of the BP oil spill.
Force majeure
is the clause within a contract that excuses a party from having to perform its contractual duties and absolves it of any liability when unanticipated extraordinary events occur.
There have been reports this week that the Libyan government's national oil company is invoking
force majeure
. By Thursday, the CEO of Italy's
Eni
(E) - Get Report
, which is most exposed to Libyan production among foreign oil companies, said that Libyan oil production had declined by 75%.
The
FT
reported on Thursday that Saudi Arabia was discussing a plan to make up for the Libyan production disruption, either by directly shipping more oil to Europe, or shipping more oil to Asia so Western African oil intended for Asian market delivery could be to Europe. Italy and Ireland receive more than 20% of their crude imports from Libya, according to the most recent full-year energy market data. Spain is not far behind, receiving as much as 18% of its crude from Libya.
China National Petroleum joined the list of foreign energy companies that had abandoned ship in Libya on Thursday, saying that after its Libyan offices came under attack it evacuated staff. China receives roughly 3% of its oil from Libya.
It's safe to say that in the case of an OPEC country like Libya bombing its own citizens, energy sector
force majeure
is going to be an important topic for investors, said one energy law expert who requested anonymity because of his business relationship with international oil companies.
Energy sector contracts in Libya that would also be subject to
force majeure
provisions would be those that join any government-run energy sector company to private companies in production-sharing or oil service contracts. The events giving rise to
force majeure
do not have to directly involve the contracted parties, either. A state-run oil company in Libya could invoke
force majeure
in terms of its contractual obligation to deliver oil, and a third party contracted to buy oil from a joint venture in Libya could invoke
force majeure
as well.
Force majeure
could be invoked in a contract related to making ports available for a shipping company wanting to pick up cargo in Libya or specifically lift oil from the Libyan ports. A host of contractual obligations would become subject to
force majeure
with any port closure and potentially impacting any party involved in the buying, selling and shipping of oil.
During the Gulf of Mexico oil spill and moratorium on drilling,
force majeure
was employed by oil and gas companies in contracts with rig operators.
One problem for investors in cases of
force majeure
is that companies rarely disclose contract terms. In the case of the gulf spill,
Anadarko Petroleum
(APC) - Get Report
and
Halliburton
(HAL) - Get Report
took the unusual step of publishing contracts with BP for public review as part of investor relations efforts.
Earlier this year,
Royal Dutch Shell
(RDS.A)
declared
force majeure
in Nigeria, where it is the largest foreign oil producer, after a series of attacks on its crude pipelines.
Suez Canal closures caused by Middle East wars in the past half century have been the basis for
force majeure
claims, from shipping companies that had cargo deliveries disrupted, as well as companies with ships trapped in the Suez Canal. More broadly,
force majeure
is a staple of business contract law.
There are a wide range of relationships in the energy sector that could be impacted by the events in Libya and for which force majeure could be declared.
In addition to Italy's
Eni
(E) - Get Report
, Spain's
Repsol
( REP) is a major producer in Libya. Repsol shut down its Libyan operations this week, citing port closures.
Royal Dutch Shell
(RDS.A)
announced that it had pulled workers from Libya this week.
BP
(BP) - Get Report
evacuated workers in Libya also. BP doesn't produce in Libya currently but has an exploration business.
Where Egypt was a historic political crisis, it can't compare to Libya in terms of energy market importance.
For Libya, crude oil and gas are expected to account for 95% of export earnings and 80% of fiscal revenue through 2014, according to the International Monetary Fund. Libya is also the first OPEC country to suffer an oil production disruption as a result of the recent political crisis in Northern Africa and the Middle East, and it's not just the European major oil companies that are exposed to the widening crisis.
Among U.S. energy companies, here are some of the major players in the Libyan oil and gas market, as well as companies with joint ventures and relatively small exposure to Libyan oil and gas ventures:
Among U.S. integrated majors, ConocoPhillips generates 3% of its output from Libyan operations.
U.S. independent oil and gas company Marathon Oil has roughly 12% of its output from Libyan production. Marathon Oil stated on Tuesday that its production in Libya had not been impacted by the political crisis. Marathon has been among the biggest energy sector gainers in 2011.
Hess has an exploration and production presence in Libya amounting to 6% of its annual output.
Occidental Petroleum , which has Libya among its strategic production markets for the next three years and generates roughly 2% of output from Libya.
All the major oil service companies have operations in Libya, including Halliburton , Schlumberger , Baker Hughes and Weatherford International .
Raymond James noted in a research report this week that none of the oil services companies have detailed the extent of Libyan business.
Bronco Drilling ( BRNC) has a 25% stake in land-drilling company Challenger, which has its main operations in Libya.
Nabors Industries has two rigs out of 132 international rigs in Libya.
Tetra Technologies has a joint venture in Libya.
"While we don't envision permanent asset risk for any of these companies, the current level of violence means that operations could be temporarily suspended," Raymond James wrote in its research report.
-- Written by Eric Rosenbaum from New York.
RELATED STORIES:
>>Oil Prices Surge on Libyan Violence
>>How High Will Oil Prices Go?
>To contact the writer of this article, click here:
Eric Rosenbaum
.
>To follow the writer on Twitter, go to
.
>To submit a news tip, send an email to:
.