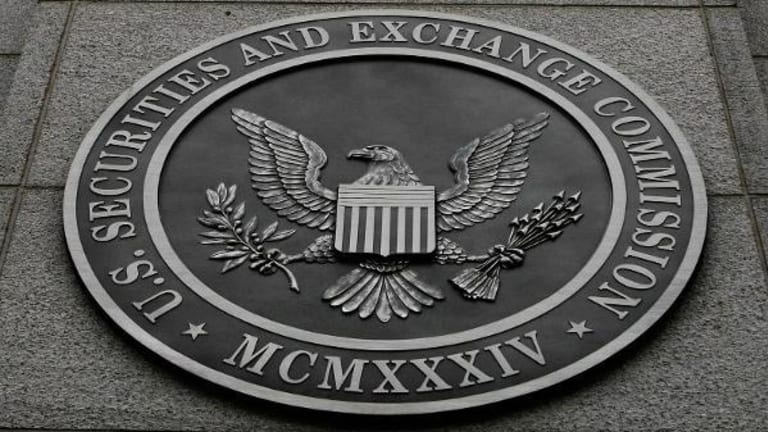 For These Small-Cap Biotech CEOs, Stock Promotion, Not Drug Development, Was Priority No. 1
An SEC enforcement action uncovers the deep involvement and brazen misbehavior of biotech CEOs in an illegal stock promotion scheme.
From 2008 until 2014, Manish Singh was the CEO of two biotech companies, ImmunoCellular Therapies (IMUC) and Lion Biotechnologyundefined . During this same time period, Singh was also running two stock promotion companies.
That is quite the side hustle.
Singh was not the only small-cap biotech CEO to immerse himself in the stock promotion business. On Monday, the Securities and Exchange Commission charged more than two dozen people and entities with misleading investors by creating and publishing bullish but fake articles about biotech and drug companies. Singh was among those accused of breaking securities laws by engaging in illegal stock promotion, as was former Galena Biopharmaundefined CEO Mark Ahn. 
While not targeted with any specific charges by the SEC, the complaints also describe how the CEOs of Anavex Life Sciences (AVXL) - Get Free Report , CytRx (CYTR)  , Oncosec Medical (ONCS) - Get Free Report   and Neostem  among others, paid promoters to tout their stocks, according to the SEC. These stock promotion firms, in turn, hired writers to publish cheerleading articles that did not publicly disclose payments from the companies.
No one should be surprised to learn that so many of the articles found on DIY investing web sites like Seeking Alpha are fake. But what is amazing and troubling about the SEC's enforcement action is the deep involvement and brazen misbehavior of biotech CEOs. They acted as if paid stock promotion was just another job responsibility.
Here are some of the worst and most noteworthy offenders, culled from the SEC's complaints and enforcement orders:
CytRx
In December 2013, Cytrx, led by CEO Steven Kriegsman, hired the DreamTeam Group to publish an article promoting the results from a phase II study of the company's experimental cancer drug aldoxorubicin. CytRx's payment for the positive article, published on Seeking Alpha, was never disclosed publicly.
Later that same month, CytRx decides to sell stock in a follow-on public offering, but first, it emails the DreamTeam.
"We need one to two articles that are bullish on Seeking Alpha by 12/31. In addition we need a huge blitz in January 2014...," CytRx instructs the DreamTeam, according to emails obtained by the SEC.
Soon after, three articles touting CytRx were published on an investment web site known as WallStreetCheatSheet.com. The same articles were summarized in a Seeking Alpha blog. The writer was paid by DreamTeam and not disclosed, according to the SEC.
At the end of January 2014, CytRx raised almost $75 million through a follow-on offering of 11.5 million shares of stock at $6.50 per share.
Kriegsman is still the CEO of CytRx. He was not charged individually by the SEC in the stock-promotion enforcement action. CytRx was ordered to pay a $75,000 fine. The company's stock now trades at 44 cents. Following the phase II study of aldoxorubicin promoted by DreamTeam, CytRx conducted a phase III study in sarcoma patients. The study failed. CytRx continues to insist the phase III aldoxorubicin was a success and that the drug can be approved. The company met with the FDA in March to discuss a filing plan. The company has yet to disclose the outcome of that FDA meeting.
A spokesperson for CytRx did not respond to emails seeking comment from Kriegsman.
Anavex Life Sciences
In February 2014, Anavex, run by CEO Chris Missling, paid $5,500 to CSIR Group for three stock-promoting articles, charged the SEC. Within days, an individual with CSIR emailed an Anavex executive with a draft article, stating, "It's about 2200 words and we focus on Anavex in the second half. Important not to be too obvious about our focus on Anavex because [Seeking Alpha] will reject it because the stock is small." When the article was published, Anavex's payment was not disclosed, according to the SEC.
The SEC did not charge Missling in the stock promotion enforcement action. An Anavex spokesman did not respond to email seeking comment.
OncoSec Medical
OncoSec, a small cancer drug developer, was a client of Lidingo Holdings, one of the two stock promotion firms controlled by Singh. [Lidingo's day-to-day operations were run by Kamilla Bjorlin, a D-list actress performing under the stage name Milla Bjorn.]
In the SEC complaint targeting Lidingo, regulators describe frequent communications between OncoSec CEO Punit Dhillon and Lidingo's Bjorlin and Singh in 2013. The SEC cites emails in which Dhilon sends notes and suggestions for articles to Bjorlin and Singh. The articles were then created and published under fake author names, says the SEC.
Dhilon was not charged by the SEC. He did not respond to an email seeking comment.
Neostem (known today as Caladrius Biosciences)
Like OncoSec's Dhilon, NeoStem CEO Robin Smith hired Lidingo to write articles touting her company's stock, says the SEC. From April 2012 to March 2014, more than 100 promotional articles about Neostem published, none of which tied the payment for the articles back to the company.
Smith resigned as CEO of Neostem in January 2015. The company changed its name to Caladrius (CLBS) - Get Free Report later that same year, Most recently, Smith has was named co-chair of an advisory board on gender diversity in biotech formed by LifeSci Advisors, the investor relations firm that ran into trouble for hiring scantily clad female models to entertain guests at biotech investors functions.
Smith was not charged by the SEC. She could not be reached for comment. Andrew McCarthy, co-founder of LifeSci Advisors, did not respond to email seeking comment.
Galena Biopharma
Galena CEO Mark Ahn didn't just view stock promotion as a side hustle. For him, it was his only real job. As the SEC explains:
"From January 2012 to February 2014, Galena and its then-CEO Mark Ahn engaged in a scheme to mislead investors by commissioning over 100 internet publications promoting Galena that purported to be independent and objective when, in fact, they were paid promotions funded by Galena. As CEO, Ahn, on behalf of Galena, engaged two firms, Lidingo Holdings and the DreamTeam Group, that paid writers to communicate about Galena on investment websites through articles and/or postings without disclosing that Galena had funded the communications."
Here's how that arrangement worked:
"For example, on July 29, 2013, at about the time that Galena began preparing for the September 2013 Offering, Ahn proposed contract terms with Lidingo that included the following: "$20K/mo for three months. If the price is >$3.00 in 90 days [Galena's stock closed at $1.78/share on the day Ahn sent the email], then another 9 months. And on July 31, 2013, DreamTeam's McCarthy sent Ahn a message with the subject "Great day!" that listed the increasing closing prices of Galena's shares since DreamTeam started work five days earlier, and stated, "$2.00 here we come!" Ahn replied, "Great start!"
Which led to:
On January 27, 2014, while the price of Galena shares was inflated by the promotion scheme, Ahn sold 796,765 shares of Galena stock.
I have written extensively about Galena and Ahn's involvement in stock promotion. All of the activities described by the SEC in its enforcement actions Monday stopped around the same time as my first article in February 2014, which broke the story about Galena hiring the DreamTeam to use fake articles to tout the stock.
Ahn was fired from Galena in April 2014. The SEC ordered Ahn to pay disgorgement of $677,000 and civil penalty of $600,000. He's barred from being an officer or director of a publicly traded company for five years. Galena was also ordered to pay a $200,000 penalty.
ImmunoCellular and Lion Biotechnology
Singh, during his time as CEO of both companies, also earned $1.75 million in cash and equity from running his stock promotion businesses, according to the SEC:
From the SEC complaint:
From August 2011 to March 2014, Singh engaged in a paid stock-touting scheme involving 12 issuers, at least 10 writers, over 400 internet publications, and the distribution of emails to thousands of potential investors. At different points during this time period, Singh, who used his firm Lavos to engage in much of the stock promotion activity, was also the CEO of two publicly traded companies, ImmunoCellular Therapeutics, Ltd. ("IMUC") and Lion Biotechnologies, Inc. Singh worked with stock promotion firm Lidingo Holdings, LLC to pay writers to publish articles about public company clients on investment websites as well as to coordinate the distribution of articles to thousands of electronic mailboxes. In addition, while he was their CEO, Singh hired Lidingo to perform promotional work for IMUC and Lion. The scheme was lucrative - entitling Singh to receive at least $1.75 million in cash and equity.
The SEC is making Singh repay all that money plus a $1 million fine.
Adam Feuerstein writes regularly for TheStreet. In keeping with company editorial policy, he doesn't own or short individual stocks, although he owns stock in TheStreet. He also doesn't invest in hedge funds or other private investment partnerships. Feuerstein appreciates your feedback; click here to send him an email.