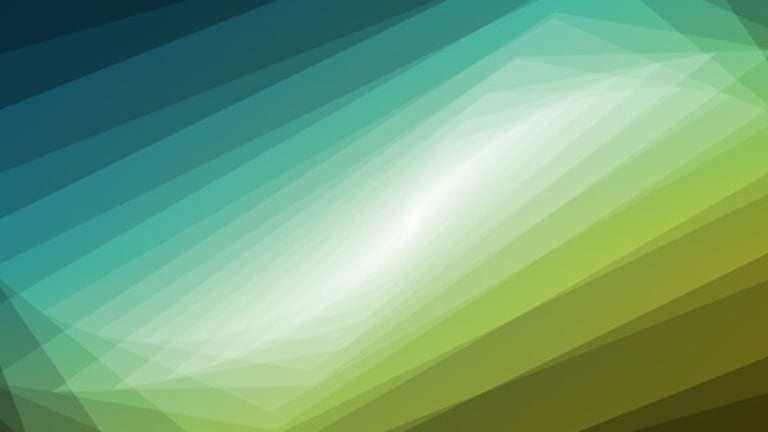 For Solar, When Will Bleeding End?
For Chinese solar companies, Thursday's selloff picks up right where it left off on Friday, leading to the question: When will the bleeding end?
(Solar story updated for closing prices and volume)
NEW YORK (
) -- For the second consecutive day on Friday, Chinese solar stocks took it on the chin, bringing two-day losses -- encompassing Thursday's big selloff -- well into the territory of double-digit percentage declines in share price.
There were some positive signs early in the pre-market session, with
JA Solar
(JASO)
and
Solarfun Power
( SOLF) among the Nasdaq biggest gainers in the early morning hours. However, those gains evaporated as quickly as Friday's opening bell rang.
The question for investors in solar now is, when will the bleeding in Chinese solar stocks end?
Most notable on Friday was that
Canadian Solar
(CSIQ) - Get Canadian Solar Inc. Report
, Solarfun,
Trina Solar
(TSL)
, and
Yingli Green Energy
(YGE)
all passed daily average trading levels within an hour of the market opening.
Canadian Solar ended up trading at almost quadruple its average daily volume -- 5.5 million shares versus 1.7 million. Trina ended up trading at three times its average daily volume -- 4.4 million shares versus 1.5 million, while Yingli and Solarfun doubled their average trading volume.
JA Solar, which has average volume of 10 million shares, saw 13.3 million of its shares traded on Friday, but that was well below the 21 million JA Solar shares traded on Thursday, as solar investors booked profits in the panic surrounding the reports from Germany.
The solar selloff began on Thursday when
Reuters
reported that the German government would, in fact, move ahead with a significant cut in its generous solar feed-in tariff system, and make the cut ahead of schedule in April.
Thursday's biggest losers in solar were the Chinese solar stocks -- which have been on big run-ups in recent months. The early pre-market solar gains from JA Solar and Solarfun were achieved at thin trading volumes.
Yingli ended Friday down 5.7%, while Solarfun ended the week with a loss of just under 7%. Trina, which was Thursday's worst performer -- and the biggest high flyer among Chinese solar stocks, doubling its share price since November -- was down 6.2% on Friday. Canadian Solar has the worst loss on Friday, at 7.4%.
First Solar
(FSLR) - Get First Solar, Inc. Report
, with by far the biggest share of Germany's market, continued to show its relative immunity to the German news on Friday, down only 0.6% though on trading at a level more than one million shares above average. First Solar's 5.5% loss on Thursday was half the level of the worst Chinese solar loss.
For once, the recent bearish calls on First Solar have paid off, by keeping it from suffering a selloff at the level of the Chinese solar stocks that have run up so much.
First Solar also announced Thursday a deal to acquire private land in the U.S. for solar farm development, which may have helped to show its profile in the U.S. market expanding and detract attention from overseas problems.
The extent of the selloff in solar hinges on an announcement from Germany about its feed-in tariff reductions.
If Germany confirms the April date reported by Reuters for the feed-in tariff reduction, the selloff will probably continue until shares in solar come down 25%-30%, by some analyst estimates.
In the event of an April date for the reduction, the date itself would probably be a bigger factor than the percentage level of the reduction. If Germany sticks with a July date for the reduction or follows the industry suggestion of a reduction starting in 2011, that would most likely be a bullish call for solar shares.
Of course, the 16%-17% reported by
Reuters
for the
level of the reduction in Germany's feed-in tariff is also a moving target. Germany's majority political party, the Christian Democrats, have been pushing for a 20%-30% cut for years -- though in contrast to past years, they are now in power. The solar industry has been suggesting a 10% cut, making the 16%-17% reduction seems as if it could be a mid-point.
David Arcaro, an analyst with Battle Road Research, said the current panic reminds him of when Germany decided to put systematic cuts to its feed-in tariffs in place two years ago -- a 10% cut went into effect on Jan. 1. "The rumor mill was buzzing at that time and it ended up being less drastic, but this time,
with the numbers out there between 10% and 20%, it's tough to get any clear answers but it does seem with the new German government, it could be pretty serious," Arcaro said, adding, "the April date would be biggest hit to the solar industry.
Arcaro is already concerned about overcapacity in the industry in 2010 and says the April date would compound that problem. FBR Capital analyst Mehdi Hosseini agrees, saying that short-term earnings will suffer big hits and the capacity issue won't work itself out until into 2011 if Germany moves as early as April on its feed-in tariff reductions.
"The Christian Democrats are the majority party now, therefore, they have much more influence. I think it will be more than 10% but not as dramatic as 30%, and even the date is negotiable, but it wouldn't surprise me if the Christian Democrats wanted to make the feed-in tariff reduction effective tomorrow," Hosseini said.
The FBR analyst said that he disagrees with current arguments being made by some in the research community that the German political system moves too slow for the change to take effect by April, saying that the Christian Democrats could decide on the April date and possibly make a concession on the overall level of the reduction to the feed-in tariffs.
"It's all a moving target," Hosseini said. A target aimed directly, again on Friday, at the shares of solar companies -- and, most notably, the Chinese solar companies that have been talking the biggest game about 2010 solar demand.
-- Reported by Eric Rosenbaum in New York.
RELATED STORIES:
>>For Solar, April May be the Cruelest Month
>>German D-Day for Solar Arrives, Losses Mount
>>See our new stock quote page.
Follow TheStreet.com on
and become a fan on
Copyright 2009 TheStreet.com Inc. All rights reserved. This material may not be published, broadcast, rewritten, or redistributed.