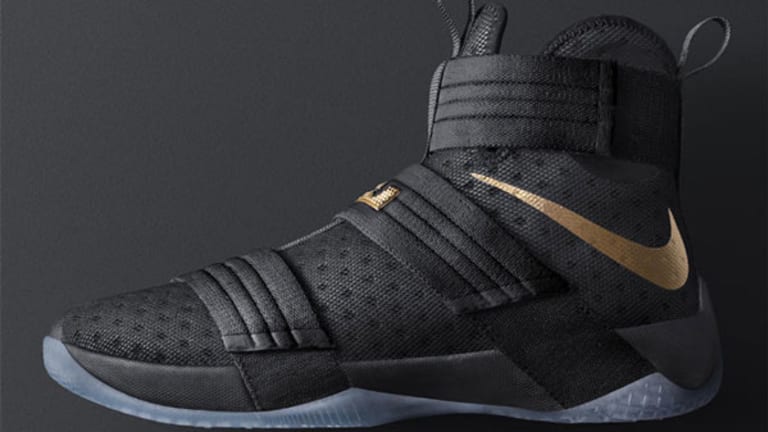 For Nike 'It Wasn't a Great Quarter, it was a Confusing Quarter': More Squawk From Jim Cramer
While Nike remains a 'great' company, the Swoosh may have lost some of its mojo, TheStreet's Jim Cramer said.
Shares of Nike (NKE) - Get Report were inching higher in early morning trading on Wednesday, after the swoosh reported better-than-expected earnings and revenue after the market close on Tuesday.
"It wasn't a great quarter, it was a confusing quarter," TheStreet's Jim Cramer said on CNBC's "Squawk on the Street" Wednesday morning. "It's almost an existential crisis, refusing to recognize that there is competition."
On the conference call, Nike execs downplayed any threat of competition and instead discussed it as positive.
"As in sports, competition is a positive thing. It sharpens our focus and we know there are areas in the short-term where we haven't executed as precisely as we would've liked. As good as we are, we can be even better by hyper-focusing on our most compelling growth opportunities," CEO Mark Parker said on the conference call.
Another red flag in Nike's quarter was the company's crucial future orders, which are significant as analysts assess future sales trends based on those numbers.
"The future orders are really not doing anything like the guidance," Cramer noted. Nike's Q2 futures orders are up 2% in constant dollars but missed estimates for 5.2%, and declined 4% in North America.  The company argued the weak figure is partly due to the exclusion of revenue from future orders in Converse and NIKE Factory Stores.
"There can be temporary anomalies between futures orders and reported revenue growth. Take for example North America, where as you will see, futures orders are down 4%, but we expect continued revenue growth and expanding margins over the second half of the fiscal year," CFO Andrew Campion said on the conference call.
"We were asked to look through a lot, I was counting on that stock to take us [to Dow 20K] and I don't think it has the mojo," Cramer contended. However, moving forward, he reiterated Nike remains a "great" company but cautioned it is not a Trump stock because of the President-elect's stance on China. 
"Nike is not a Trump stock. Remember, China is the biggest growth area there," Cramer said. Nike just completed its 10th consecutive quarter of double-digit growth in Greater China.