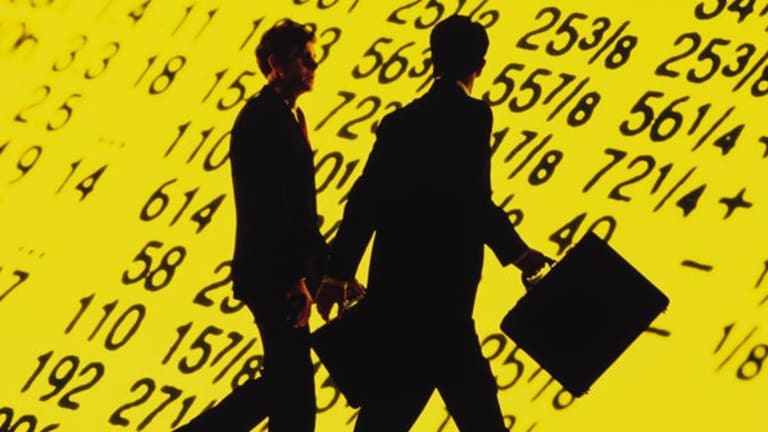 FOMC Minutes Emphasize Need for Clear Communication
Minutes from the latest Federal Open Market Committee meeting suggest most members don't see the need for additional monetary policy accommodation at this time.

NEW YORK (TheStreet) -- Minutes from the latest Federal Open Market Committee meeting suggested that most members do not see the need for additional monetary policy accommodation at this time and emphasized the need to clearly communicate policy goals.
"A few members indicated that they believed the economic outlook might warrant additional policy accommodation," the minutes of the Nov. 1-2 meeting revealed. "However, it was noted that any such accommodation would likely be more effective if it were provided in the context of a future communications initiative, and most of these members agreed that they could support retention of the current policy stance at this meeting."
While committee members believe that U.S. economic growth will continue to improve in 2012 and 2013 with the help of accommodative policy, they also think that a prolonged period of highly accommodative monetary policy could eventually result in the buildup of financial imbalances.
"Overall, the minutes emphasized the notion of specific targets, but the conclusion was that it's not the best course of policy action in the near-term -- leaving that move in the Fed's toolbox for 2012," CRT Capital government bond strategist Ian Lyngen commented in a note shortly after the release of the minutes.
According to the minutes, committee members generally believed that economic growth will continue to be restrained by persistent weakness in the labor and housing markets, still-tight credit conditions for many households and small businesses, low consumer and business confidence, fiscal consolidation at all levels of government, and elevated volatility in financial markets.
Meeting participants also discussed the benefits of explicitly stating longer-term inflation goals, but worried that the public might misinterpret this as a greater focus on price stability than on maximum employment.
"A majority of participants agreed that it could be beneficial to formulate and publish a statement that would elucidate the Committee's policy approach," according to the minutes.
Members had pointed to somewhat stronger economic growth in the third quarter, partly reflecting a reversal of temporary factors that had depressed economic growth in the first half of the year, according to the minutes.
"This begs the question if the +2.0% revised GDP print this morning is still considered 'stronger' to the Fed," said Lyngen.
The FOMC minutes, originally scheduled for a 2 pm ET release, were announced roughly 30 minutes earlier than expected.
-- Written by Andrea Tse in New York.
>To contact the writer of this article, click here:
Andrea Tse
.
Copyright 2011 TheStreet.com Inc. All rights reserved. This material may not be published, broadcast, rewritten, or redistributed.