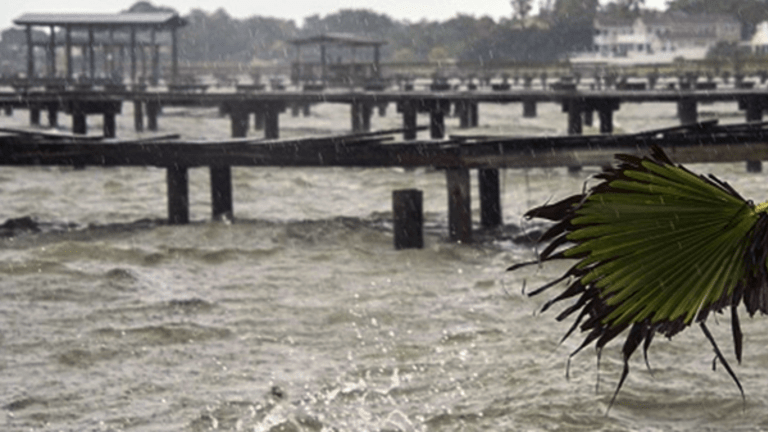 Flood Insurance Policies in Houston Plummeted Before Harvey Hit
Many of the displaced will have no financial backup when they return.
The number of Houston residents with flood insurance dropped a staggering 9% in the five years before Hurricane Harvey hit, leaving many of the residents who evacuated in the wake of the devastating storm without financial backup when they return, according to the Associated Press.
Former head of the federal flood insurance program Robert Hunter estimated that no more than two in every ten homeowners with flood damage has flood insurance. "FEMA should have done something about this," Hunter said.
Experts have suggested the decrease in coverage could be due to a perceived lack of fear among Houstonians who hadn't seen a flood of Harvey's magnitude since Tropical Strom Allison 16 years ago. In Houston's Harris County alone, there are 25,000 fewer flood-insured policies today than there were in 2012.
Critics have called FEMA out for failing to get more people to buy flood insurance. Though FEMA underwrites flood insurance policies, they delegate the task of selling them to homeowners to private insurers.
More of What's Trending on TheStreet: