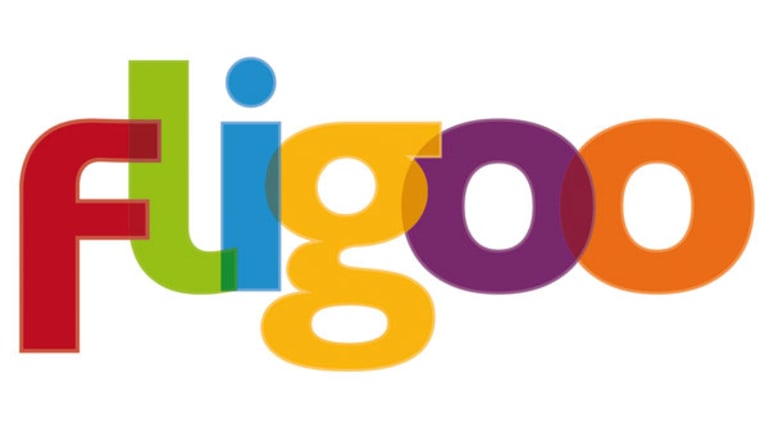 Fligoo Turns Facebook 'Likes' Into Gift Recommendations
Just in time for the holidays, fligoo.com, a new Web site, is shaping up to be what could be one of the season's go-to destinations for gifts.
NEW YORK (
) -- Just in time for the holidays, a new Web site is shaping up to be what could be one of the season's go-to destinations for gifts.
It's called
. The Palo Alto, Calif.-based gift recommendation site analyzes social media data such as "likes," interests, activities and posts on a person's social media accounts like
Facebook
(FB) - Get Facebook, Inc. Class A Report
,
Twitter
,
Pinterest
,
LinkedIn
(LNKD)
and
Foursquare
, among others, to come up with personalized gift ideas for users' family and friends.
It began operating two months ago and has 10,000 users, mainly ages 18 to 25. As the company ramps-up partners and general awareness, particularly in the all-important holiday retail season, it's aiming to increase its user base to 100,000 by February.
Fligoo.com is a gift recommendation Web site that analyzes social media activity to create suggestions.
That means having an appropriate selection of gifts from partners is imperative. So far, retailers including
Amazon
(AMZN) - Get Amazon.com, Inc. Report
,
Barnes & Noble
(BKS) - Get Barnes & Noble, Inc. Report
,
Sports Authority
,
Cabela's
(CAB)
and recently,
Urban Outfitters
(URBN) - Get Urban Outfitters, Inc. Report
, among other smaller, private companies, have partnered with fligoo to feature their products on the Web site.
While fligoo is likely going to need some fine-tuning as it grows, (I allowed fligoo to find gifts for my Facebook friends and I am not sure my 71-year-old aunt would appreciate a water balloon slingshot), the site does have potential.
The U.S. market spends about $300 billion on gifts, approximately 20% of which are returned, according to fligoo.
The $60 billion gift return market is a big opportunity for retailers. As consumers turn increasingly to e-commerce shopping over in-store purchases, particularly when it comes to the
, Lucas Olmedo, fligoo's co-founder and CEO, says so far no one has created a site quite like this.
"We saw an opportunity. We could create technology that could solve this problem ... that could identify people profiles on social networks and make and actually suggest gifts to that person," Olmedo says in an interview with TheStreet last week. Fligoo plans to have a mobile app launched in January.
Of course Fligoo isn't the first gift recommendation site (all you have to do is type in
Gifts.com
to your Web browser), however its ability to act as a bridge between social networking sites and retail e-commerce sites does make it different.
"Companies that partner with fligoo receive customers to their site that have the intention of making a purchase (not simply browsing). fligoo is able to send retailers quality traffic with the intent to buy, because the buyers have already seen photos of the product, prices, and product descriptions on the fligoo platform before leaving fligoo and entering the retailer's site," the company says on its Web site.
Fligoo originally launched in Argentina earlier this year, but the founders moved its location the U.S. after realizing better market opportunities here. So far the user base is double what they saw in Argentina and its conversion rate - meaning users who actually click through to make a purchase -- is hovering around 10%, according to Olmedo.
"The engagement with our users was much higher here because they were more prepared to adopt new technology here," Olmedo says, adding that users have a natural curiosity to see what gifts are being recommended based on their social networks.
Yet Olmedo cautions though that the analysis that the site does is different than big data scanning. With social media, "you're trying to say something," he says. We want to know "what is it you're trying to say. Our technology has a huge component of social understanding of people interacting on social networks."
Fligoo has raised roughly $250,000 in seed capital so far and is looking to raise another $500,000 as it expands, half of which has already been committed, the company says.
Currently Fligoo collects a fee from its partners, depending products sold through them. Olmedo says as the site grows, fligoo intends to renegotiate its partnerships into bigger revenue-sharing agreements.
While it may seem like a natural fit for retailers such as e-commerce giant Amazon to partner with fligoo, one may not automatically link it with Urban Outfitters, for instance. However Olmedo says that the two companies target markets are similar along with the retailer's original merchandise makes for a great fit.
Comments by Urban Outfitters' management during last month's Goldman Sachs Retailing conference suggest that fligoo could be exactly the type of add-on strategy that would benefit Urban Outfitters.
"We believe we're just at the beginning of how big and how meaningful the
direct-to-consumer business can be," Urban Outfitters CFO Frank Conforti said at the conference. "That's just the nature of where we think the consumer is going. We are where we think the opportunity is."
"It's very important to have a Web site and an experience that is sticky, that is meaningful, that is different," Conforti said. "We see the competition is actually broader than just the online peer plays, we see it as we are competing with everyone and anything that is out there on the Web and it's really important to have a unique and compelling customer experience."
-- Written by Laurie Kulikowski in New York.
Disclosure: TheStreet's editorial policy prohibits staff editors, reporters and analysts from holding positions in any individual stocks.