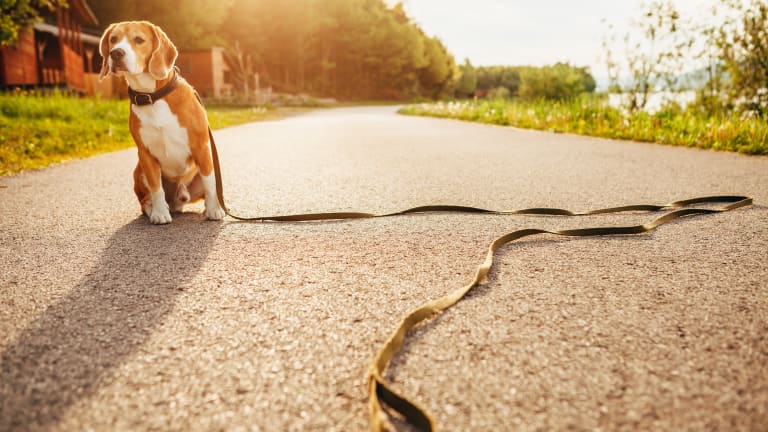 CVS Buys Aetna -- 5 Things You Missed About the Stock Market This Weekend
CVS is getting ready to lock up its big deal for Aetna. Bitcoin's march toward $20,000 continues despite a fresh warning from China. And Disney remains hot for Fox.
This was anything but a slow weekend for the stock market...
CVS Is Ready to Swallow Aetna
CVS Health Corp. (CVS) - Get CVS Health Corporation Report  said Sunday evening it will acquire Aetna (AET) for $69 billion. The company sees about $750 million in synergies, provided the deal passes regulators. It's expected to close in the second half of 2018.  
"This combination brings together the expertise of two great companies to remake the consumer health care experience. With the analytics of Aetna and CVS Health's human touch, we will create a health care platform built around individuals," CVS president and CEO Larry Merlo said in a statement.
As TheStreet's Cathaleen Chen reports, Wall Street is already looking beyond the monster merger and foreseeing a bold move into healthcare by Amazon  (AMZN) - Get Amazon.com, Inc. Report .
Bitcoin Is Still Going Haywire
Bitcoin is all over the map on Sunday following tumultuous trading earlier in the week. The cryptocurrency touched an all-time high of $11,736 on Sunday afternoon only to see a plunge to $10,936 by the evening. 
The wild swings come on the heels of bearish comments by a key Chinese official. 
Pan Gongsheng, head of the foreign currency watchdog the State Administration of Foreign Exchange, said in Beijing on the weekend that it would have been "scary" if China had not banned bitcoin trading and initial coin offerings (ICO) nearly three months ago.
"If things were still the way they were at the beginning of the year, over 80 percent of the world's bitcoin trading and ICO financing would take place in China - what would things look like today?," he said on Saturday, according to the South China Morning Post. "It's really quite scary."
Disney Renews Its Interest in Fox
It looks like Disney (DIS) - Get Walt Disney Company Report CEO Bob Iger is still hunting for one more whale of a deal before he heads off into retirement.
The owner of ESPN and Disneyland has restarted discussions with 21st Centry Fox (FOXA) - Get Fox Corporation Class A Report to buy up some of the media empire's assets, according to a new report Saturday from The Wall Street Journal. Talks are reportedly focused on the Twentieth Century Fox movie and TV studio businesses, overseas assets such as Fox's 39% interest in Sky PLC and several U.S. cable networks. Fox News and the Fox broadcast network aren't expected to be unloaded, according to WSJ.
Disney didn't return a request for comment. A spokesman for Fox declined to comment.
As TheStreet reported in November, Comcast (CMCSA) - Get Comcast Corporation Class A Report has also shown interest in several of Fox's assets.
Ultimately, Disney's renewed interest in Fox shouldn't be a surprise. Well, that is if one attended this week's The Deal Economy conference and listened to TheStreet's founder Jim Cramer light up the mic with his Top 12 Takeover Targets for 2018.
Get Ready to Trade the Tax Plan
Under the Senate's tax plan that passed in the wee hours of Saturday, a new corporate tax rate of 20% would hit in 2019 (House bill has it in 2018). While the popular choice is to say Apple (AAPL) - Get Apple Inc. Report is an instant winner, there are other sectors to consider.
Banks are going to clean up, for several reasons. With Corporate America about to see a profit boost from lower taxes, a new wave of M&A activity will probably commence. Who makes gobs of money off of that other than golden parachute wearing CEOs? The investment banking teams over at Goldman Sachs (GS) - Get Goldman Sachs Group, Inc. Report , JPMorgan & Chase (JPM) - Get JPMorgan Chase & Co. Report , Morgan Stanley (MS) - Get Morgan Stanley Report and Citigroup (C) - Get Citigroup Inc. Report . Further, with economic growth picking up amid the adrenaline shot of corporate tax reform, the Jerome Powell led Fed is likely to hike interest rates even faster. Higher interest rates = fatter net profit margins for banks.
Memo to Stock Market Bulls
Have you bought stocks over the last year in the hopes of a major U.S. tax overhaul boosting global growth? Then allow Goldman Sachs to happily ruin your investment thesis. "While the corporate tax changes are likely to result in a net tax reduction in corporate tax liabilities, the size of the tax cut actually looks fairly small," said Goldman Sachs economists in a new note Sunday evening. Goldman lifted its GDP growth estimates for 2018 and 2019 by a measly 0.3% each. 
Comcast, Apple, and Citigroup are holdings in Jim Cramer's Action Alerts PLUS Charitable Trust Portfolio. Want to be alerted before Cramer buys or sells theses stocks? Learn more now.
Get your day started right with sharp analysis on the biggest business news stories of the day. Sign up for the free "Morning Jolt" daily newsletter here. 
More of What's Trending on TheStreet: