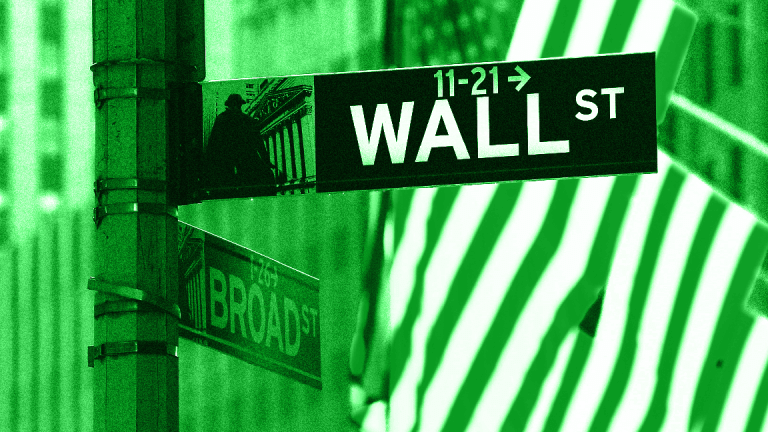 5 Small-Cap Stocks With Explosive Upside Potential
These five stocks may be small but top analysts see big potential ahead. Here are the names you must know about.
True, small caps have a reputation for being risky. But pick the right small cap stocks and you could be looking at some juicy profits.
The tricky part is finding the most secure small caps. One way to find new small cap investing ideas is to pinpoint the stocks with significant Wall Street support. And even better if you can find the favorite stocks from best-performing analysts who consistently get it right.
Here we used TipRanks' nifty stock screener to pinpoint the hottest small cap stocks. The screener enables you to search by multiple filters- including market cap and top analyst consensus. This means that all five small caps listed below share a bullish 'Strong Buy' top analyst consensus from the last three months. We also scanned for stocks with big upside potential from the current share price to the average analyst price target. 
Xcerra 
While many stocks have moved lower in the last three months, shares in semiconductor testing company Xcerra (XCRA) - Get Xcerra Corporation Report have soared over 17%. And with the termination of a $580 million Chinese takeover earlier this year, we are now looking at a very compelling investing opportunity. 
Indeed, four analysts have published recent buy ratings on Xcerra, and (on average) they see the stock spiking over 21% from current levels. One of these analysts is B.Riley FBR's Craig Ellis. He believes that Xcerra's product portfolio is evolving favorably, and has resumed coverage with a Buy rating and a confident $15 price target (27% upside potential). However, Ellis notes that this still "leaves room for a valuation multiple boost if new product or inorganic growth execution surprises higher."
"Our positive thesis is led by the industry's favorable multiyear semiconductor unit growth backdrop; recent and expected product execution strength in testers, contactors, and handlers; and a potentially significant cash redeployment optionality," Ellis told investors on March 21. 
Retirement Is Complicated. It's never too early - or too late -- to plan for and achieve your retirement goals . TheStreet's new premium subscription, Retirement Daily, will help you un-complicate the world of retirement with the latest, news, research and analysis from TheStreet's "Mr. Retirement" Robert Powell and his team of experts. Learn more about Retirement Daily and get a free trial subscription.
R1 RCM Inc.
R1 RCM (RCM) - Get R1 RCM Inc. Report is a leading provider of tech-enabled financial services to healthcare providers. Crucially, the company plays a unique role in the massive Revenue Cycle Management (RCM) market. If you haven't heard of RCM before, this is a financial process that uses medical billing software to track patient care from registration to the final payment.
According to Steven Halper, a five-star rated analyst from Cantor Fitzgerald, revenue cycle management represents a significant opportunity for R1 RCM. He estimates the market opportunity will increase to almost $70 billion by 2020. Meanwhile, increasing provider consolidation should lead to additional outsourcing. Halpern sees revenue cycle outsourcing growing to $7.7 billion by 2020 from $3.8 billion in 2015.
Luckily for investors, the company is perfectly positioned to capitalize on this demand. Right now there is a gap with too many underdeveloped and fragmented partial solutions. Halpern explains: "healthcare organizations are increasingly dissatisfied with currently available options and see a strong commercial partner to help improve performance and increase return on investment."
He has just initiated coverage of RCM with a $9 price target (27% upside potential). His rating is echoed by the overall bullish Street outlook. In the last three months, the stock has received three buy ratings (including one upgrade from Robert W. Baird) with a $9.50 average analyst price target.
MacroGenics
Macrogenics (MGNX) - Get MacroGenics Inc. Report specializes in antibody-based therapeutics for cancer and autoimmune diseases. Indeed, the company boasts no less than 9 pipeline products in the oncology space- with Margetuximab already in the final trial stage for breast cancer treatment.
Leerink analyst Jonathan Chang likes what he sees. This top analyst has just initiated coverage of MacroGenics with a Buy rating and $35 price target (55% upside potential). Bispecific antibodies are an increasingly promising drug class, and Chang believes MacroGenics has one of the broadest and deepest pipelines of biospecific antibodies in clinical development right now.
As far as price movements are concerned, MacroGenics is poised to soar by 40% in the coming months according to the Street. That would take prices from $22 currently to close to $32. In fact, our data shows that over the last three months, MacroGenics has received six consecutive buy ratings from the Street.
Most notably, HC Wainwright's Debbie Chattopadhyay spies multiple clinical catalysts in 2018/2019 and says: "Over the next 12 to 18 months, we expect MacroGenics' pipeline transitioning from "growing pains" phase to a "rapid growth" chapter, which if successful could lead to shares exceeding our $38 target."
Smart Global Holdings
Smart Global (SGH) - Get SMART Global Holdings Inc. Report is a global leader in specialty memory, storage and hybrid solutions for the electronics industry. Six top analysts have published buy ratings on Smart Global in the last month following a 'significant beat and raise quarter'. Their average price target of close to $60 translates into big upside potential of 37%.
The company's Brazilian business continues to shine according to Needham's Rajvindra Gil. Smart Global is experiencing multiple tailwinds in the region from increasing units (both PCs and Mobile), rising prices as average smartphone densities increase (~$25 today to $30 exiting fiscal year 2018) and a beneficial regulatory environment.
"We believe that the majority of Smart Global's product wins are sticky with specialty memory product cycles of 5-8 years" adds Gill. He sees the stock spiking over 70% to hit $75 (up from his previous target of $46).
CymaBay Therapeutics
Innovative biopharma CymaBay (CBAY) - Get CymaBay Therapeutics Inc. Report is currently trialing its key product candidate seladelpar. This is a potent orally active PPARδ agonist for patients with the autoimmune liver disease, primary biliary cholangitis (PBC). Shares are likely to pop on the release of new Phase 2 study data at the EASL International Live Congress 2018.
"We believe trading in CymaBay shares on Monday, April 16, is likely to benefit from this confirmatory data which should serve to improve investor's confidence in seladelpar's longer term efficacy, safety and tolerability in PBC, as well as continue to raise expectations that the drug is likely a better all-around 2nd-line treatment option than Ocaliva" writes top H.C. Wainwright analyst Ed Arce. He has an $18 price target on CymaBay (62% upside potential).
However, investors are increasingly focusing on a far larger commercial opportunity for seladelpar. This is for the treatment of NASH, a progressive fatty liver disease set to become the leading cause of liver transplants by 2020. Arce adds: "We also believe the portfolio diversification into NASH (Phase 2b POC trial initiation in 1H18 expected) offers investors meaningful added value while reducing overall equity risk."
In total, CymaBay boasts 100% Street support right now with six recent back-to-back buy ratings. On average, analysts see huge upside potential for CymaBay of 68%. This would take the current share price of $11.10 all the way to $18.67.
-Analysis by Harriet Lefton.
This piece is brought to you by TipRanks. TipRanks offers investors the latest insight into eight different sectors by tracking the activity of over 4,750 analysts, 5,000 financial bloggers and even 37,000 corporate insiders.