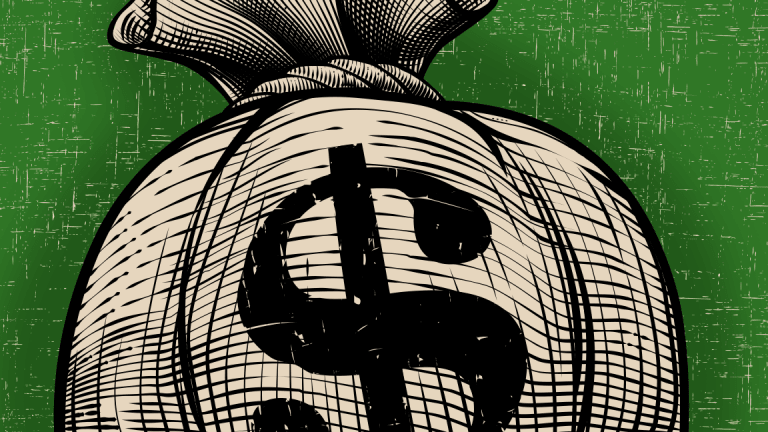 5 Stocks Priced Under $10 That You Must Buy
There are still good bargains to be found in this market, especially among those stocks priced under $10.
Bargains can still be found in this bull market.
The stocks below may be cheap, but they all offer impressive value for the money and big upside potential. Furthermore, all five of these cheap stocks to buy have significant support from Wall Street's best-performing analysts. While it may be difficult to find compelling stocks for under $10, we've selected five gems worth exploring.
To pinpoint these top stocks, we turned to TipRanks' stock screener. We used this screener, which covers over 5,000 stocks, to find only the best stocks with a 'Strong Buy' analyst consensus rating. This is based on all the ratings that a stock has received in the last three months. 
Current share price: $8.98
Clinical-stage cancer immunotherapy company Bellicum Pharmaceuticals has just scored a big regulatory win. The U.S. Food and Drink Administration (FDA) announced that it is lifting a U.S. clinical hold on Bellicum's lead product candidate BPX-501. On the news, the share price exploded over 40% to $8.98. But the best part is the massive potential growth ahead. Our data shows that the average analyst price target of $20.40 indicates 127% upside potential from current share levels.
Take Cantor Fitzgerald analyst Elemer Piros. He has just ramped up his price target from $10 to $18 and explains that the positive news has given him "increased confidence in the BPX-501 platform." U.S. clinical trials will now resume, with Bellicum expected to initiate pivotal trials for BPX-501 in acute myeloid leukemia (AML) for adults and AML or primary immune deficiencies (PIDs) for children by the end of the year.
Current share price: $1.65
France-based Sequans is a 4G chipmaker and leading provider of single-mode LTE (long-term evolution) chipset solutions. This incredibly cheap chip stock has 100% support from the Street right now. Indeed, four top-rated analysts have published buy ratings on Sequans. Their average analyst price target: $3.06. This may not sound like much, but with shares trading at under $2, even $3.06 indicates huge upside potential of 85%.
Top Canaccord Genuity analyst Michael Walkley has been busy catching up with Sequans CEO Georges Karam, and CFO Deborah Choate. These meetings have left Walkley particularly bullish about growth prospects for the second half of 2018.
He explains: "Sequans has secured a number of design wins and is working with roughly 60 customers and leading OEMs including Gemalto, Wistron, and Huawei along with several leading ODMs and direct end customers. We believe Sequans is well positioned for the single-mode Internet of Things growth opportunity and maintain our BUY rating and $3.75 price target."
Current share price: $9.62
Aeglea BioTherapeutics produces engineered human enzymes to treat cancer and rare genetic diseases. In the last three months, share prices have soared by 54%. Now analysts are (on average) expecting prices to explode by over 100% to hit $21.67.
One of these analysts is top Wells Fargo analyst Jim Birchenough. Encouragingly, our data shows that Birchenough is ranked #153 out of over 4,700 analysts for his precise stock picking ability. Following a call with senior management, he reiterated his conviction that shares can spike to $24 (150% upside potential). The market is underestimating Aegela's orphan drug opportunity says the analyst, and he believes that positive updates through the second half of the year will boost the stock price.
In particular, Birchenough notes that he has increased confidence in the results due for Aeglea's lead product candidate pegzilarginase- an enzyme replacement therapy for the treatment of Arginase deficiency and solid tumors.
Current share price: $7.55
Keep a close eye on MDC Partners- a fast-growing marketing and communications network. Most interestingly, MDC has just been upgraded by five-star Wells Fargo analyst Peter Stabler. His shift in sentiment comes with a bullish $11 price target (46% upside potential).
So what prompted this move? According to Stabler, the recent selloff has created an attractive buying opportunity. Weighed down by industry fears, shares are now trading at $7.55 vs. their three-month peak of $9.70.
"Though we believe the agency ecosystem faces a number of challenges (e.g. rising competition, zero based budgeting, increased scrutiny of working vs. non-working costs) we believe MDC is relatively better positioned to weather some of these challenges than larger peers," argues Stabler. "In particular, we see a multi-year opportunity for margin expansion, lower exposure to marketing services, and favorable positioning in terms of attracting top industry talent."
Current share price: $6.35
Intevac is a leading supplier of thin-film processing systems for digital night-vision technologies. Traditionally these systems have been supplied to the defense industry- but on Mar. 28 the company announced a new role in smartphone manufacturing. Specifically, its thin-film technology now protects decorative back cover glass coatings for a Top 3 cellphone maker.
According to Maxim Group's Nehal Chokshi this Top 3 cellphone maker is likely to be Huawei, which has just launched the P20 in Paris. She explains that the technology helps enhance the vividness of the phone's color, but argues that in terms of Intevac it's best to wait and see. "What will increase our confidence is evidence that the increased vividness of the color of the phone is one of many potential reasons for consumers to show preference for the Huawei P20 over other Android alternatives, in the form of market share gains."
She has a buy rating and $12 price target on Intevac (89% upside potential)- which comes out just abovethe consensus of $11.75.
Before You Go
Want to learn how to invest in your 20s and 30s? TheStreet is hosting a live video roundtable Investing Strategies for Millennials on Wednesday, April 18. Sign-up here.
Plus, get ready for the must-attend investing conference of 2018, hosted by none other than TheStreet's Jim Cramer. From an exclusive interview with PayPal CEO Dan Schulman to expert panels that touch on investing in the stock market to alternative investing, you won't want to miss the event TheStreet is hosting on May 5. Details are below.
How to Diversify Your Portfolio: A Boot Camp for Investors
Date: Saturday, May 5, 2018
Location: 117 West 46th Street, New York City
-Analysis by Harriet Lefton.
This piece is brought to you by TipRanks. TipRanks offers investors the latest insight into eight different sectors by tracking the activity of over 4,750 analysts, 5,000 financial bloggers and even 37,000 corporate insiders.