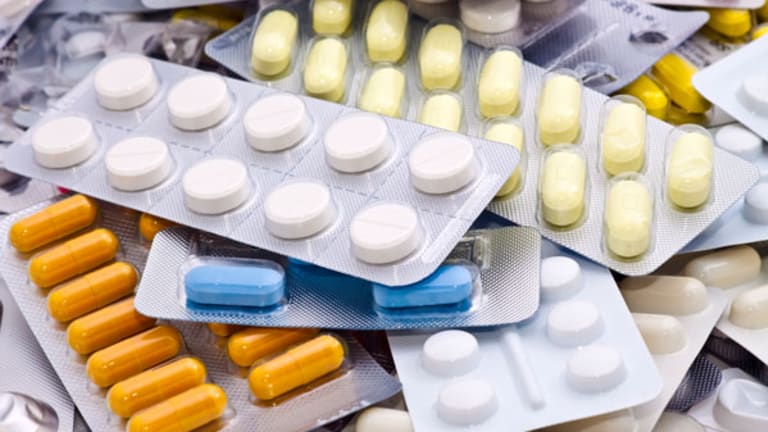 Five Reasons Chelsea Therapeutics' Northera Will Get FDA Approval
Last week's positive panel sets up Chelsea nicely for an FDA approval in late March.
CHARLOTTE, N.C. (
) --
Chelsea Therapeutics
(CHTP)
shares closed Friday with a nice 61% pop, but at $3.88 per share, the stock still trades as if investors doubt the company's chances of receiving a first-pass FDA approval for it low-blood pressure drug Northera.
I watched and
live-blogged all seven hours of Thursday's FDA advisory panel
at which outside experts voted to recommend Northera's approval as a treatment for neurogenic orthostatic hypotension (NOH). From my view of the panel's proceedings, here are five reasons why FDA will approve Northera -- and why Chelsea shares aren't yet valuing the good news pending.
1. The 7-4 vote recommending Northera's approval was a big win. Yes, it was a split vote, even more so if you take the conservative route and place the one abstention and one non-vote into the "no" bucket. But those seven "yes" votes are more than Northera could have reasonably expected to garner given the FDA reviewer's sharp critique and outright recommendation not to approve.
Chelsea did an exemplary job of wooing a roster of mostly cardiologists (naturally skeptical) to its side of the argument. These experts are accustomed to reviewing large trials with objective, easy-to-define cardiovascular endpoints. Thursday, these panelists were asked to pass judgment on a drug for an orphan disease assessed using mostly subjective endpoints like dizziness and lightheadedness. On top of that, the Northera data were messy.
And still, seven votes in favor of approval, which included four cardiologists and a neurologist. Only one cardiologist voted against the drug. That's a persuasive argument for Northera's approval.
2. The presence of FDA honcho Dr. Robert Temple suggests FDA is open to approval. If FDA's decision makers unanimously agreed with the negative view of reviewer Melanie Blank and her team, there would be no impetus for Temple, FDA's Deputy Director for Clinical Science, to attend the panel meeting in person.
In fact, there would be little reason to convene the panel in the first place.
Temple didn't speak in favor of Northera's approval at the panel meeting but he didn't speak against the drug either. He did describe Chelsea's pivotal Study 301 as a "clear win"; he also heard plenty of criticism of Chelsea's other, failed studies. Still, Temple's attendance at Thursday's panel (along with other top FDA officials) suggests a difference of opinion at FDA regarding Northera and a willingness to disagree with the agency's own review drug. That's a good thing because it means Northera has a fighting chance.
3. FDA is likely to show Chelsea the same leniency it gave
Shire
(SHPGY)
over midodrine. FDA is allowing midodrine to remain on the market for the treatment of NOH despite a lack of data demonstrating the drug's clinical benefit. Shire must run confirmatory (post-marketing) trials of midodrine and these trials (per the FDA agreement) are similar in design to those Chelsea conducted for Northera already.
The panel stated a clear desire for Chelsea to conduct new studies of Northera, mainly to demonstrate the drug's durable effect. If Chelsea gets the same deal as Shire, the agency will allow the new Northera trial(s) to be done post approval.
4. Common sense says NOH patients benefit from Northera. The blood pressure of NOH patients plunges when they try to stand up from a sitting or prone position. They get dizzy and can pass out, putting them at serious risk of injury from falls. Right before the panel lunch break, FDA reviewers tried to make a big stink about the ratings scale used by Chelsea to assess Northera's benefit for NOH patients. After the lunch break, NOH patients spoke about the devastating nature of the disease and how Northera was helping to bring some sense of normalcy to their lives. That's all it took for panel members to rightly rejected FDA's nitpicky criticisms about the definition of a clinical endpoint.
5. NOH patients need an effective therapy, so why not Northera? NOH is an orphan disease without an effective medical therapy. Approving Northera now while still requiring Chelsea to conduct confirmatory studies seems like a strategy that helps patients while still maintaining the integrity of the FDA's regulatory system.
The FDA is expected to issues its approval decision on Northera on March 28.
Are there risks to believing FDA approves Northera on its first pass at the review? You betcha. Here are two reasons to be cautious:
1. We've seen this movie before and the ending sucked. Remember InterMune? The company's new drug application for pirfenidone in idiopathic pulmonary fibrosis (another orphan disease lacking an approved medical therapy) was also a bit messy. Pirfenidone went in front of an FDA panel and that panel voted to recommend the drug's approval. FDA, however, disregarded the panel's vote and rejected pirfenidone, telling InterMune to resubmit after running another clinical trial.
2. More Northera data coming soon, so why rush? Chelsea is running another clinical trial of Northera in more than 200 patients with NOH stemming from Parkinson's disease. The study is placebo controlled, treats patients for three months, and uses fall reduction as its primary endpoint. These data could help confirm Northera's benefit, satisfying the request of some of the experts at last week's panel meeting. FDA may decide to delay Northera's approval until results from this ongoing study are available in the third quarter.
--Written by Adam Feuerstein in Boston.
>To contact the writer of this article, click here:
Adam Feuerstein
.
>To follow the writer on Twitter, go to
http://twitter.com/adamfeuerstein
.
>To submit a news tip, send an email to:
.
Follow
TheStreet
on
and become a fan on
Adam Feuerstein writes regularly for TheStreet. In keeping with company editorial policy, he doesn't own or short individual stocks, although he owns stock in TheStreet. He also doesn't invest in hedge funds or other private investment partnerships. Feuerstein appreciates your feedback;
to send him an email.