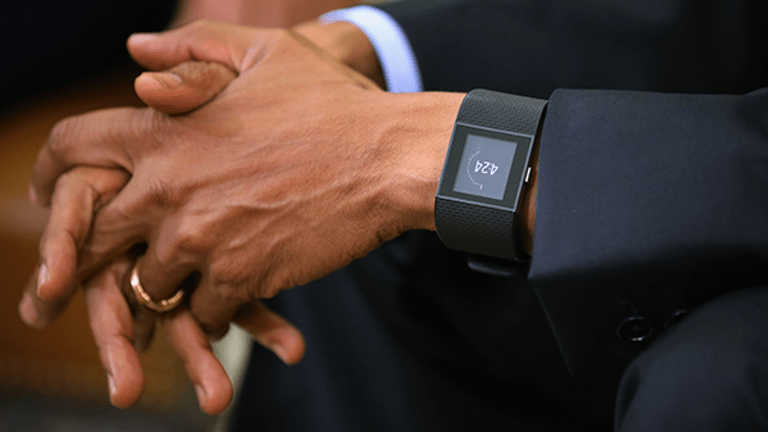 Fitbit Stock Dips on Reports That New Smartwatch Wont Launch Until Fall
Production issues have reportedly plagued the company's first smartwatch.
Fitbit  (FIT) - Get Report shares were down more than 2% Tuesday morning after Yahoo Finance reported that the launch of the company's GPS smartwatch would not happen until the fall. 
Production mishaps have plagued the production of the watch, according to the report, pushing back what was originally supposed to be a spring launch for the smartwatch. 
(What will move markets this quarter and how should investors position themselves ahead of time? Jim Cramer sat down with four of TheStreet's top columnists recently to get their views.Click here to listen to his latest Trading Strategies roundtable with them and read their advice for stocks, bonds, forex and gold.)