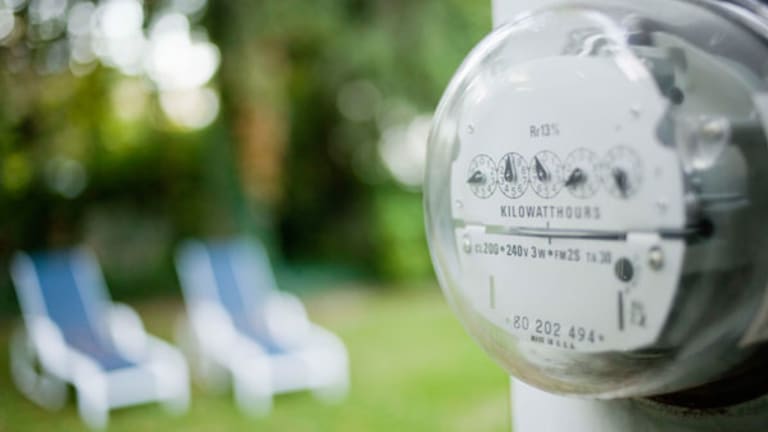 First Solar's Star Dimmer Than Ever
The company's shares, worth $300 six months ago, have been dragged down to the low $100s, with help from an analyst's note.
SAN FRANCISCO -- It's been a rough six months for shareholders of First Solar (FSLR) - Get First Solar Inc. Report.
Wednesday was no better.
Shares of the Tempe, Ariz., solar power-cell maker were off 5.9% to $104.05 in recent trading, dragged down with help from a note by Friedman Billings, which lowered its target on the stock to $120 from $170.
Friedman noted that the company was still the "best in the business" in its ability to maximize its assets, but the company faces headwinds in the U.S., where price competition could heighten from so-called crystalline-cell makers (although First Solar has disputed that threat).
First Solar's dive took down shares of other names in the sector:
Evergreen Solar
(ESLR)
slid nearly 15%,
Solarfun Power
(SOLF)
was down 13.6%, and
JA Solar
(JASO)
was down 10.5%.
The prospect of a move to $120 from its current level is of little comfort to First Solar shareholders, who six months ago saw their shares worth $300 while the company was doubling its year-over-year revenue every quarter.
For now, First Solar is still growing the top line at those levels, but its 2009 revenue is expected to come in at $2.05 billion, growth of
only
67.5%.
That expected decrease in growth is no surprise given that the reasons for it have already contributed to the stock's fall from grace: the global credit meltdown and the dollar's rally against the euro, which has made projects more expensive for European customers. The company has, however, hedged part of the euro depreciation.
During its latest third-quarter conference call, First Solar said it believed that liquidity in its key market of Germany was adequate to handle its 2009 plans there. But the company also said solar project lending outside of Germany has stopped for the time being. Its non-German customers in Europe have adequate financing, First Solar said, which should prevent delays, but certainly the macro-economic environment in Europe can't be counted on any time soon to deliver better-than-expected growth.
Those factors aside, the company's stock dovetails with the performance of the
Ultra Oil & Gas Pro Shares
(DIG) - Get ProShares Ultra Oil & Gas Report
exchange-traded fund, which is essentially a proxy on the price of oil.
Energy Stocks Out of Gas
Source: Yahoo! Inc.
The DIG ETF has underperformed First Solar in the past six weeks as the price of oil has been cut in half during that time frame.
But the relationship between oil and solar isn't one of cause and effect. The low price of oil certainly mitigates the short-term impetus to ramp up solar production, but in the longer term, solar is here to stay, and its increasing attractiveness around the world is a given.
What is affecting both energy sources is the slowdown in global demand. In that sense, solar and oil are no different from houses or personal computers.
When the world again boosts its thirst for oil, solar stocks should follow suit.