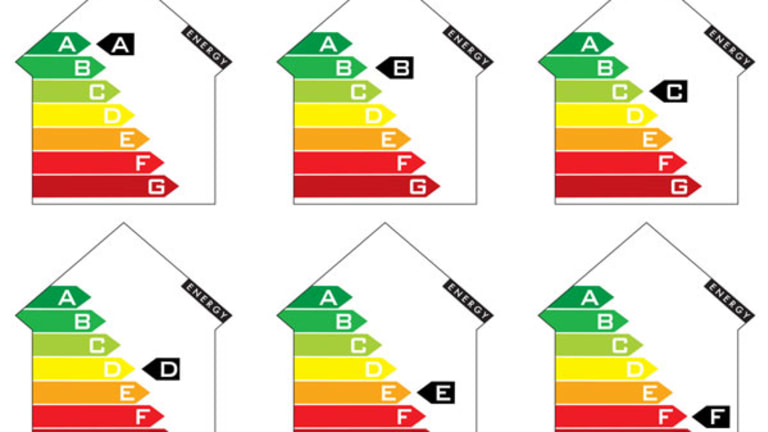 First Solar Sale: Diversifying or Dumping?
First Solar's former CEO sells a ton of shares. Is it just the solar company's biggest shareholder properly diversifying, or a signal that the worst is yet to come for the declining U.S. solar stock?
NEW YORK (
) -- First Solar shares hit a new 52-week low on Thursday morning, dipping under the $100 mark, before recovering slightly to an early afternoon share price of between $101 and $102.
On Thursday, First Solar's former CEO Michael Ahearn sold more than 40% of his First Solar holdings, or $142 million worth of First Solar stock. And the timing of the stock sale from First Solar's biggest shareholder was not good news for the U.S. bellwether solar stock, to say the least.
First Solar's share price has been declining over a multi-month period. Two recent events have compounded the problems for First Solar.
First Solar shares fell after its earnings report last Thursday. Salt was then added to First Solar's wound with the release of a plan this week from the German government to cut off support for the farmland-based solar projects, a market in which First Solar is one of the leading companies.
While it is easy to read the decision by the former First Solar CEO as a bearish call on shares of the solar company, the urge to "shoot first, and ask questions later" when it comes to insider sales needs to be balanced versus many factors, including proper investment diversification, timed exercising of options, and overall stock holdings versus the sale amount.
The First Solar former CEO's stock sale certainly caught the attention of analysts who cover the solar company.
Theodore O'Neill, an analyst with Wunderlich Securities, said no First Solar insider has executed a large insider sale at a price below $177 in the past two years. The stock was trading at a level as low as its current share price early in 2009.
O'Neill is one of three analysts that currently have a $90 price target on First Solar shares, and given that the former First Solar CEO sold the stock at an average price of $109.50, in the end, the stock sale gives further credence to their price target, if nothing more.
"Growth stocks that are profitable tend to find a good level of support at two times book value, and by our reckoning, First Solar's book value will be $44 next year. I'm not sure this sale would really prompt me to think that the First Solar stock will be going a lot lower," O'Neill said.
Jesse Pichel, a Piper Jaffray analyst who maintains a $127 price target on First Solar, said it was a "pretty lousy time" for the former First Solar CEO to sell such a large amount of shares. However, Pichel doesn't think the timing of the insider sale indicates anything is wrong in the near term with First Solar.
"Clearly, if you have all your money in one stock, you should diversify. It's definitely not a positive, but we can argue about how negative it is about First Solar," Pichel said. Pichel noted that Ahearn still owns more stock in First Solar than almost every other solar insider among the universe of solar companies Piper Jaffray covers.
Of course, the market fear is that the insider sale is the insider signal that there is something First Solar is not telling the market, and that something is decidedly negative. Former First Solar CEO Ahearn now owns approximately one-half the number of shares he owned before the sale.
Gordon Johnson, an analyst at Hapoalim Securities, noted that the last time there was a similar insider sale in the universe of stocks he watches -- memory-card maker
STEC
(STEC)
-- it was followed by serious problems for the company. The most recent of which was this week's STEC earnings guidance that indicated its first half would be weak, as its biggest customer,
EMC
, was at high inventory levels. STEC shares plunged on Wednesday morning, though STEC shares were as low as $4 this year, before rising to $42 and falling to their current level of $10 on Thursday in the afternoon.
In the case of First Solar, "a harbinger of impending doom it isn't," Piper Jaffray's Pichel contends.
Andrew Kinross, director at Navigant Consulting, agreed with the less-than-doomsday view of the First Solar insider sale, though he stressed he had no specific knowledge of Ahearn's sale. "I'm not at all surprised. If it were me, I would diversify even more."
In 2008, Ahearn sold one million First Solar shares, for a profit of $260 million. The stark difference between this weeks' sale and last year's selling is a reflection of the pressure the First Solar share price has been under -- more than $100 million less in profits, even though more shares were sold by Ahearn this year.
A First Solar spokesman, Alan Bernheimer, said the sale is part of personal diversification effort by Ahearn. In addition, there is a trading window open this week -- one of four annual trading windows -- for the 16-member executive committee of First Solar to sell shares, and these one-week windows typically follow earnings reports.
-- Reported by Eric Rosenbaum in New York.
RELATED STORIES:
>>Solar Season: Six Stocks to Watch
>>Green Giant to Solar: Push Congress on Carbon
>>Is There a New Solar Timeline?
>>See our new stock quote page.
Follow TheStreet.com on
and become a fan on
Copyright 2009 TheStreet.com Inc. All rights reserved. This material may not be published, broadcast, rewritten, or redistributed.