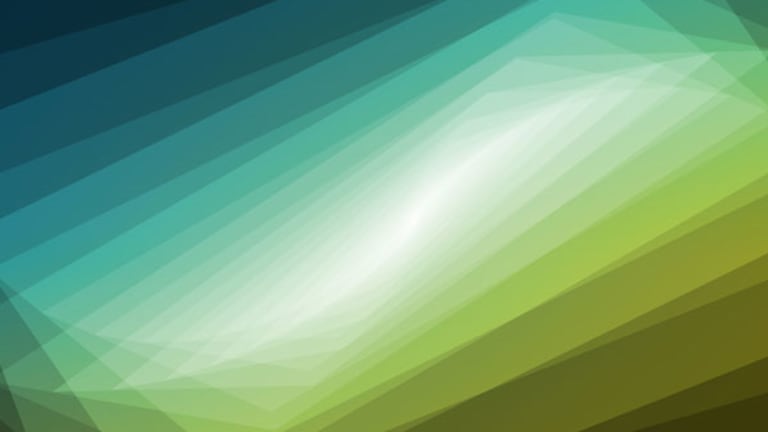 First Solar Glad Not to Be Chinese Solar Company...We'll See
First Solar's management is using some shaky premises to contend that it's better off than competitors in China.
NEW YORK (
) -- Here are a few words of caution for investors: It's never a good thing if the only optimism a CEO can muster requires looking out to his company's competitive positioning in 2015.
Here are a few more: It's even worse if the industry in which the company operates is a fast-changing one in which pricing and the supply/demand balance have been anything but rational or predictable.
That's the case with
First Solar
(FSLR) - Get First Solar, Inc. Report
after a conference call Wednesday to discuss its revised outlook, which sent its shares down another 20% to under $35.
First Solar more or less restated the strategic vision it has been chasing for a few years already. As subsidized European markets wane it is better insulated than other companies -- notably the Chinese crystalline silicon players -- because it has bought a large pipeline of utility-scale solar projects into which its modules can be slotted. First Solar may be dead in the rooftop solar market, but the rooftop solar market is on life support anyway, according to First Solar.
First Solar's strategic vision has it reducing costs per watt to the 50-to-54-cent mark by 2015 and adds that the Chinese crystalline silicon players would have to get to the 57-cent cost per watt mark to stay competitive. The implication is that the Chinese can't, but why can't they?
Wunderlich Securities analyst Theodore O'Neill wrote in a note, "In July 2009, FSLR management told analysts that even if traditional silicon makers could get to $1.00/watt (which management said was all but impossible), it would still have a competitively priced product. In today's presentation, FSLR said the new number is now $0.57/watt. What the Street is coming to realize is that it's a moving target."
This year, the Chinese solar industry pushed costs down to near the $1/watt level -- though not making much money in the process as average sales prices hover around $1 because it's a glutted market -- but the point is that the unprecedented decline in pricing which was "impossible to imagine" just a year ago, happened.
Indeed, think of how "well positioned" Solyndra was for the future if only module prices hadn't fallen by 43% in solar within half a year. The problem is, prices throughout the solar supply chain do, and may again, exceed the "best" assumptions about the level and pace of price decline.
First Solar said on Wednesday that its low-cost technology and captive U.S. pipeline will help it remain profitable in a "shrinking structurally oversupplied industry." The company also said that it could continue to play whack-a-mole in subsidized markets or find a different game to play.
This is somewhat misleading. It can't compete in the whack-a-mole subsidized markets against the Chinese:
First Solar is capitulating in that arena, where it can only lose money. And it long ago said the other game to play was the large-scale project market, and now says it plans to derive all new sales from sustainable markets by the end of 2014, but what guarantees that the Chinese won't begin to increasingly play that game as well?
"Wherever the demand is, the Chinese go," said Maxim Group analyst Aaron Chew.
Keep in mind that a few years ago the Chinese couldn't compete with First Solar because their brands weren't "bankable." No longer. Then, they couldn't compete in Germany for business in First Solar's sweet spot. Also an argument that evaporated quickly. The Chinese solar companies have proven adept at simply packing their bags and going wherever the demand is, and if that's going to be large-scale solar projects, you can bet they will be there. They've taken baby steps in this direction already.
First Solar is correct on one point. The massive amount of cheap Chinese bank debt given to the country's solar companies has created what in the U.S. would be 1,001 Solyndras and Evergreen Solars. But this doesn't mean there won't be the heavyweights of the Chinese solar world left standing to challenge First Solar in utility-scale solar.
First Solar's assumptions about how bad off the Chinese are based on three contentions:
The Chinese government won't continue to backstop all of these companies
The Chinese companies will rationalize pricing
The Chinese really can't compete in utility scale solar
"Why ever assume China will be logical in its approach to the solar business," asks Maxim Group analyst Aaron Chew. This was a question posed on the First Solar call to management by Credit Suisse analyst Satya Kumar too.
"The FSLR message today was everything is messed up and not getting better but we have a game plan and in 2015 we will be at level where we don't need subsidized markets and the Chinese won't be there," Chew said, adding, "I don't think it's easy to hang your hat on how great things will be in two or three years."
First Solar's long-term gross margin target went to 15% to 20% on Wednesday, and some analysts think that may ultimately be generous.
"They kept drawing a distinction between themselves and China and mentioned the strong support of Chinese banks, without which most Chinese companies would be in different situation," noted Paul Clegg, analyst at Mizuho Securities.
No doubt, one thing that can be said in defense of the Obama administration and the Department of Energy, even amid all the criticism of the Solyndra loan, is that they did let the company go bankrupt finally, something that wouldn't have happened in China (of course, China probably wouldn't have invested in a high-priced module maker in the first place.)
Mizuho's Clegg said that First Solar does have a pretty big headstart on the Chinese in the project market, even if the market will look different years from now. It has already bought most of the projects worth buying in the U.S with high-priced PPAs (power purchase agreements with utilities to buy power generated at a pre-determined price) that takes the company out a few years, and that makes it difficult for competitors to catch them -- at least in the U.S.
Also, the U.S. market may be slowing. On Tuesday, one of the biggest buyers of First Solar projects,
PG&E
(PCG) - Get PG&E Corporation Report
said it was shutting down its unit that invests in renewable energy based on tax equity treatment.
As government-supported financing mechanisms for solar are rescinded, the tax equity market and its hoped-for resurgence, become more important. Though it's been the big financial companies, not the utilities like PG&E, that have led the tax equity market historically. First Solar can also take some comfort in the fact that it was in the U.S. market early, as well as in new markets for solar like India. Though ultimately, it's left competing on the same global map as its competitors in years to come, and the first-mover advantage isn't necessarily built to last in this industry.
One may be able to make a bet on First Solar in the short-term based on its project business, but beyond that, it's competing with
GE
(GE) - Get General Electric Company Report
,
Total
, which bought
SunPower
( SPWRA) and presumably the Chinese solar companies, wherever there is non-subsidized solar demand.
Beyond the next few years, if a
Suntech Power
(STP)
,
Trina Solar
(TSL)
,
Yingli Green Energy
(YGE)
, or GCL-Poly, "can build a well-honed project business or link up with someone who has one and develop a pipeline of projects in countries that are the next frontier of solar like the gulf states, First Solar will run into those guys eventually and it will be factor a few years from now," said Mizuho's Clegg.
-- Written by Eric Rosenbaum from New York.
>To contact the writer of this article, click here:
Eric Rosenbaum
.
>To follow the writer on Twitter, go to
.
Follow
TheStreet
on
and become a fan on