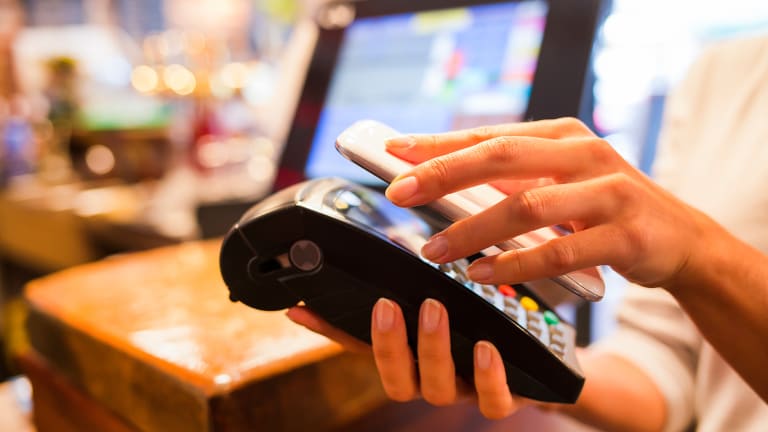 Fintech Stocks Want to Put Money in Your Pocket: Chart
Missed the chance to get into fintech stocks? Now may be a good time to kick the tires based on their more compelling valuations.
Get over your obsession with FANG stocks and try on discounted fintech stocks on for size. 
Fintech price-to-earnings multiples remain below peaks hit at the start of the year, points out Credit Suisse (below). While fintech stocks are relatively more expensive than the broader market, the pullback in valuations from the highs suggest an opening into a space with years of high earnings growth potential ahead. The strong likelihood of consolidation in the space, led by names such as PayPal (PYPL) , should be another key driver of higher valuations. 
"We believe sentiment toward the [fintech] space remains largely positive given the potential for continued growth, margin expansion, cash return, M&A and a relatively defensive posture," writes Credit Suisse analyst Paul Condra. "We believe macro indicators remain on trend, supporting continued payment transaction growth with faster growth in online channels."
Sidebar
Mobile deposits have overtaken in-branch deposits at Bank of America (BAC) , the Charlotte-based bank announced alongside its quarterly earnings Monday. The shift has helped the bank cut costs and contributed to its better-than-expected quarterly earnings, CEO Brian Moynihan told investors during a quarterly earnings call.
Credit Suisse' top fintech picks include: PayPal, Square (SQ) , First Data (FDC) and Global Payments (GPN) . This is why Jim Cramer is bullish on fintech king PayPal in the Action Alerts PLUS member club.