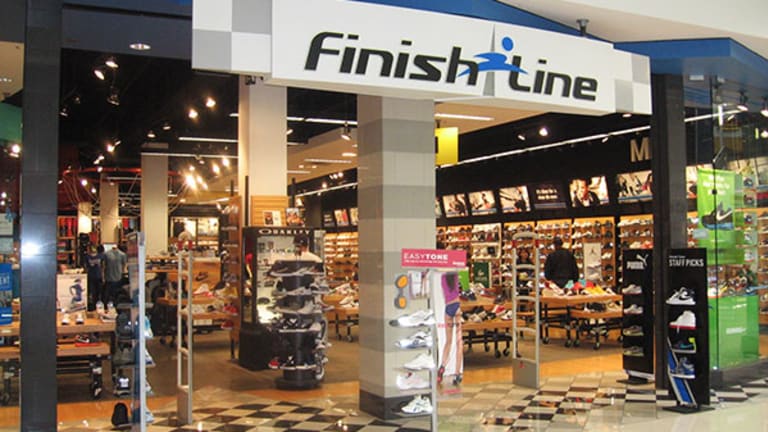 Finish Line Third-Quarter Loss Wider Than Expected
Finish Line shares declined by double digits after the company reported a net loss of 24 cents per share vs. expectations of a loss of 18 cents per share.
Shares of Finish Line  (FINL) were dropping 14.12% to $19.76 in premarket trading after the sneaker and apparel retailer reported a third quarter earnings loss of $0.24 per share, missing analysts' consensus estimates for a loss of $0.18 per share. 
The miss was a surprise for Finish Line, which has risen 27% year to date. 
Revenue of $371.1 million also failed to meet Wall Street's consensus top-line estimates of $417 million.
"We are disappointed that our third quarter sales and earnings fell short of our expectations... Despite our recent underperformance, we remain confident in the strategic course we have set for the Finish Line," CEO Sam Sato said. 
The company blamed the miss on a steep decline in apparel and accessories, which offset a high-single digit footwear comparable stores sales gain.
For the current quarter, Finish Line forecast earnings to range between $0.68 and $0.73 per share with full year earnings expected to range between $1.24 and $1.30 per share. The full year forecast is a downgrade from its previous expectations of earnings between $1.50 and $1.56 per share.
Sneaker retailer Foot Locker (FL) - Get Report  shares were down nearly 3% premarket following the release.