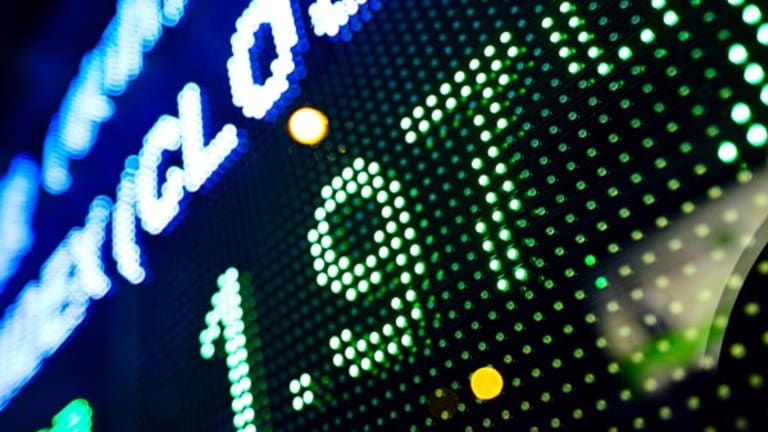 Financial Markets Closed After Explosions
The devastation of the World Trade Center has closed markets throughout the country.
Updated from 11:23 a.m. EDT
Trading was halted today in all U.S. financial markets, including the
New York Stock Exchange
and the
Nasdaq
after two separate jet planes crashed into the Twin Towers of the World Trade Center in a terrorist attack.
The Big Board, the Nasdaq and the American Stock Exchange will not open for trading Wednesday.
Both towers subsequently collapsed. The buildings and the surrounding area are home to many brokerages and investment firms. It is not known when trading would resume.
The Treasury bill auction scheduled for tomorrow also will be postponed one day.
Trading was suspended in exchanges in London and Paris because of security concerns. Portions of London's financial center, including Carnary Wharf and Lloyd's, have been evacuated. London's Heathrow airport has also been evacuated. All German skyscrapers have been evacuated.
In San Francisco, the financial center of the West Coast, downtown landmarks like the Bank of America tower and the Transamerica Pyramid have been evacuated and closed. The buildings are home to the Bank of America and Robertson Stephens, among other financial firms.
The Banc of America Securities Annual Investment Conference in San Francisco, running this week, has been cancelled until further notice. The conference pulls hundreds of hedge fund managers and executives to hear presentations from top executives of dozens of companies.
In Chicago, the three major exchanges -- the Chicago Options Exchange, the Chicago Board of Trade and the Mercantile Exchange -- are all shut down. All three exchanges are within blocks of the Sears Tower, which has also been evacuated, according to media reports.
"The streets were crowded, the train stations were crowded," said Jason Weese, a grain trader at the Chicago Board of Trade.
"I don't think anyone was panicking. Peope were just anxious to get home. Before the World Trade Center collapsed, I was more worried about the trading day than my safety. Once that collapsed, I was a little bit nervous."
Office buildings in downtown Los Angeles have also been closed