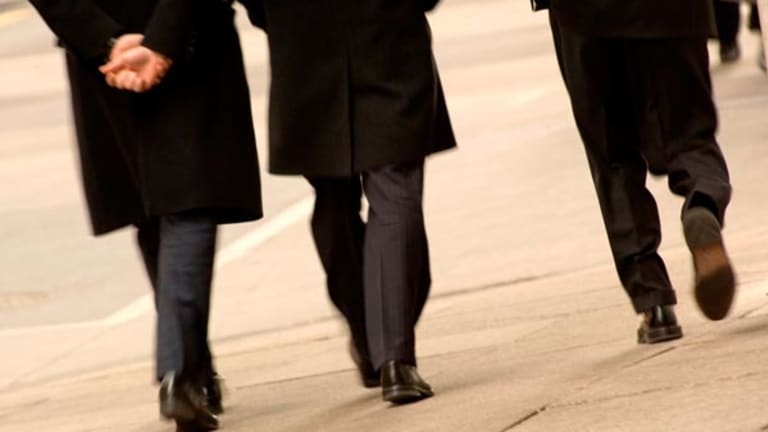 Financial District Real Estate Bounces Back
A look at how real estate values have fared in the decade since the Sept. 11, 2001 terrorist attacks.
A look at how real estate values have fared in the decade since the Sept. 11, 2001 terrorist attacks.
NEW YORK (TheStreet) - Real estate values in New York City's Financial District have ebbed and flowed since the September 11, 2001 terrorist attacks a decade ago, but not only has the area recovered it is outperforming other Manhattan neighborhoods.
More than 20 million square feet of new development have been built in Lower Manhattan over the last 10 years and asking rents -- both for commercial and residential properties, leases and purchases -- are on the rise again following the Great Recession, according to a Real Estate Board of New York (REBNY) report.
Retail rents rose between 24% and 68% throughout the city over the last decade, depending on the neighborhood, with the steepest jump in the downtown area, where retailers can now expect to pay upwards of $100 per square foot.
Commercial space peaked in the summer of 2008 at $62.27/sf in Lower Manhattan, compared with $99.22/sf in Midtown and $88.37/sf in Manhattan overall. Immediately following Sept. 11, those rates were $42.28/sf, $61.28/sf and $54.68/sf, respectively, REBNY said.
With millions of commercial square footage opening up in the Financial District over the next year or two, it could be 2018 or even 2020 before average rents climb back to prerecession levels, Ron Lagnado, a partner in the Real Estate Services Group at WeiserMazars, told
TheStreet
, but the trend is moving in that direction.
Residential rental rates jumped between 41% and 43% in Lower Manhattan between 2001 and 2011, with overall Manhattan rental values gaining less than 19% in the decade, the REBNY report also showed. Average rents for studios, one-bedroom and two-bedroom apartments were cheaper below Canal Street in 2001 than in overall Manhattan, REBNY reported, but are now higher in all three categories.
"The last 10 years since 9/11 have been absolutely phenomenal for Lower Manhattan," Lagnado said, calling the transformation a "renaissance" of sorts. The area now boasts a young, more family-oriented population with luxury residential properties continuing to be built. Downtown has "fared a lot better than other areas of the city," he said, both in residential and commercial real estate.
After Sept. 11 many residents abandoned the neighborhood, returning their keys to landlords rather than paying October rent, Lagnado said. There were spikes in vacancies and landlords were giving away concessions to fill available units. Now there are many stable buildings with over 95% occupancy, he added, and less incentives being given away. Commercial properties, while they've held up well, are having a slightly tougher time, particularly in light of "so much square footage coming on line in the Financial District" with the expected opening of
.
For residents however, the draws are clear. New parks and half a dozen new schools have made the area more attractive to couples and families. The residential population of Lower Manhattan has more than doubled since Sept. 11, according to an Alliance for Downtown New York report.
The days of Wall Street and its surrounding neighborhoods emptying out at the end of a workday are over.
--
Written by Miriam Marcus Reimer in New York.
>To contact the writer of this article, click here:
Miriam Reimer
.
Readers Also Like:
The State of World Trade Center Real Estate
Wall Street Remains in Limbo, Post Sept. 11
Disclosure: TheStreet's editorial policy prohibits staff editors and reporters from holding positions in any individual stocks.