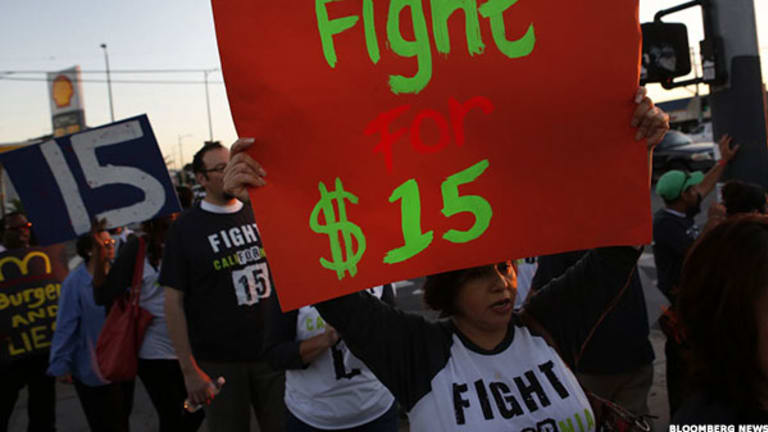 'Fight for 15' Protesters Gather Outside McDonald's Shareholders Meeting
Shareholders inside the meeting did not mention the protest during the Q&A session.
Hundreds of protesters waving the "Fight for $15" minimum wage flag gathered outside of McDonald's  (MCD) annual shareholder meeting in Chicago Wednesday. The group hopes to raise the minimum wage nationally to $15 an hour. 
"Instead of paying their CEO $15 million, they should give him $10 million and pay their workers what's right," protester Terrance Wise said, according to Reuters. Company data shows that CEO Steve Easterbrook earned $15.3 million in total compensation last year. 
The company raised the minimum wage at company-owned stores to an average of $10 an hour, but many of the company's stores are franchisee-owned and those store owners set their own wages. 
Shares of McDonald's were higher in mid-afternoon trading.
Over on Real Money Jim Cramer give advice to investors looking at how to play the Trump Trade. Get his insights or analysis with a free trial subscription to Real Money.