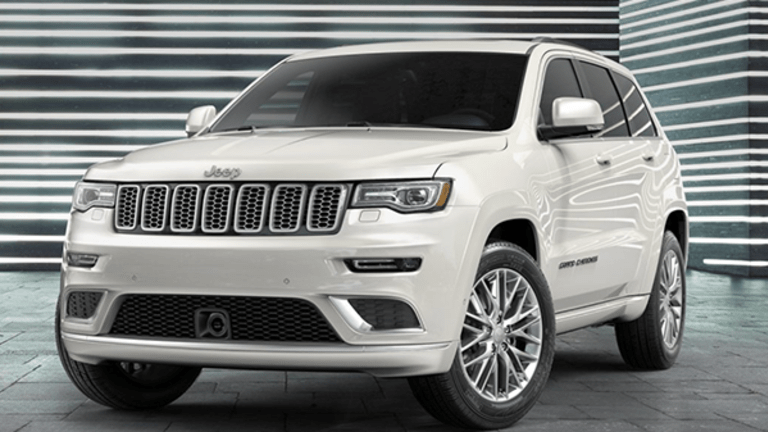 Shares of Fiat Chrysler (FCAU) - Get Fiat Chrysler Automobiles N.V. Report plunged 10% on Thursday after the automaker was accused by the Environmental Protection Agency of using hidden software to pass emission tests in violation of the Clean Air Act.

The EPA's accusations apply to about 100,000 trucks and SUVs sold in the U.S. since 2014, and come with maximum potential fines of up to $4.6 billion. Though diesel represents only a fraction of the company's U.S. sales, it is an option on its popular Dodge Ram pickup and Jeep Grand Cherokee SUV.
The company in response said it believes its vehicles meet EPA standards, and said it "intends to work with the incoming administration to present its case and resolve this matter fairly and equitably and to assure the EPA and FCA US customers that the company's diesel-powered vehicles meet all applicable regulatory requirements."
But Wall Street wasn't in a mood to hang around to find out what happens. Milan and New York trade shares of Fiat Chrysler fell by nearly 20% before recovering somewhat to close at $9.96 in New York, off 10.19%.
The EPA's move comes just a day after Fiat rival Volkswagen (VLKAY) pleaded guilty in U.S. court to charges relating to its own emission test cheating. A number of VW execs have been charged, and the company has agreed to pay more than $4 billion in penalties.
Volkswagen has spent more than $20 billion related to the emission issues, including penalties and recalls, but Fiat Chrysler is a much smaller company and is ill-prepared to pay such a huge cost. Fiat Chrysler is heavily indebted and relies on truck and SUV sales in the U.S. to fund losses in its small car and European operations.
A defiant Fiat Chrysler CEO Sergio Marchionne on a conference call Thursday rejected that his company had attempted to create software to cheat emission tests, saying "our sin if we did commit one is the most benign in nature."

Marchionne said that anyone who compares Fiat Chrysler to Volkswagen "is smoking illegal material," and promised that Fiat Chrysler would survive even if a fine is eventually imposed.
But the allegations are another setback in Marchionne's long-running quest to sell Fiat Chrysler to another automaker. While General Motors (GM) - Get General Motors Company (GM) Report has long been the CEO's preferred partner, some had speculated that Volkswagen might be interested in buying the company as part of its effort to rebuild its image, and gain marketshare, in the U.S. market.
It seems unlikely that Volkswagen would move for any company tainted by its own emission cloud, and other potential acquirers outside of China will be hesitant to move as long as the issue lingers. Absent a suitor some analysts believe Fiat Chrysler could sell itself piecemeal, with two of the brands mentioned in the EPA complaint - Jeep and RAM - among the most valuable assets in the Fiat Chrysler portfolio.