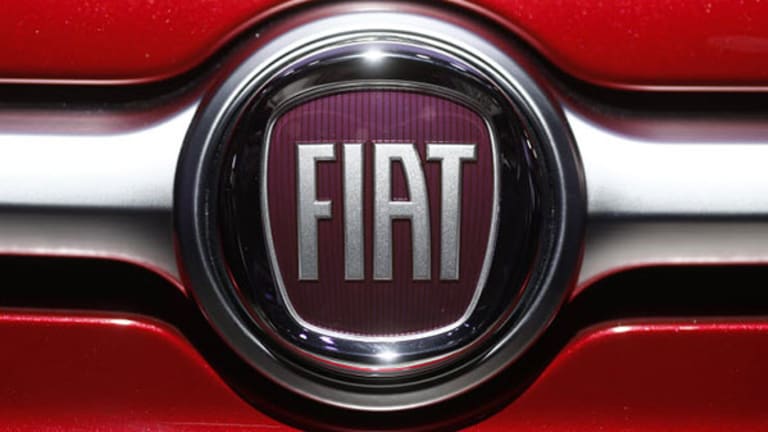 Fiat Chrysler to Start Diesel Emissions Case Settlement Talks in October
The DOJ sued Fiat Chrysler but the government isn't participating in these settlement talks.
Fiat Chrysler Automobiles NV (FCAU) - Get Free Report will hold settlement talks in Washington on Oct. 12 with legal representatives of vehicle owners who sued the automaker over excess diesel emissions, Reuters reported.
The Justice Department sued Fiat Chrysler in May, alleging it used misleading, illegal software that led to excess emissions in nearly 104,000 diesel models sold in the U.S. since 2014. Vehicle owners have also sued Fiat Chrysler over the emissions issue.
German auto supplier Robert Bosch, which was also sued by U.S. vehicle owners, will join Fiat Chrysler in court next month. The government is not participating in these talks, settlement master Ken Feinberg said.
Fiat Chrysler won approval in July to sell 2017 diesel vehicles despite alleged excess emissions in older models. The company has since said it is confident it can use updated emissions software in 2017 models to address regulators' concerns regarding older diesel models.
Fiat Chrysler has denied wrongdoing and said there was no purposeful attempt to cheat emissions rules with illegal software.
Fiat Chrysler stock was lower by 0.4% to $17.53 in early trading Thursday.
Watch: Kawasaki's $55,000 Ninja is the Baddest, Meanest Motorcycke
More of What's Trending on TheStreet: