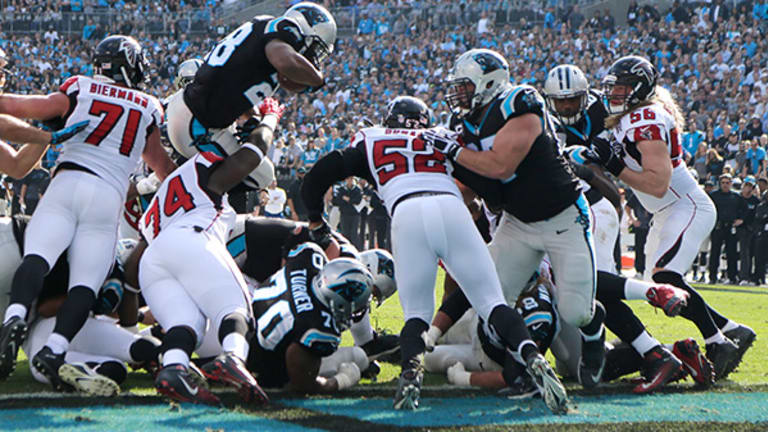 Crazy Football Fans Aren't Watching NFL Games at Sports Bars Anymore
Foursquare data shows that the ratings decline was felt by local sports bars.
Foursquare data shows that the ratings decline was felt by local sports bars.
NFL fans didn't just stop watching games from their couch amid a much-publicized ratings decline last year, they also stopped going to sports bars to watch games, according to data released by location intelligence company Foursquare. 
Sports bars in cities with NFL teams saw a 12% decline in foot traffic on NFL Sundays last year when compared to 2015. 
Despite the dismal trend, the decline was slightly deeper in cities without NFL teams, where foot traffic fell 13% year over year. 
"Fans might be shifting their viewership habits by running errands and picking up groceries to enjoy later, while watching the game at home, or perhaps they were out and about, checking scores on their mobile devices," Foursquare President Steven Rosenblatt said in a blog post. 
Sports bars like Buffalo Wild Wings Inc. (BWLD) and Dave & Buster's Entertainment (PLAY) - Get Report  are particularly exposed in this environment, but the NFL's impact on their bottom line may be minimal. 
Buffalo Wild Wings, for instance, said during their third quarter earnings call that "If you look at our trends so far, now, we're still early in the season; you really don't see a different sales performance when you look at NFL days versus non-NFL days. So that would at least suggest we're not seeing anything dramatic impact. Also for us, it can also depend our sales on what teams are playing well and what markets they're in."
About 10% of Buffalo Wild Wings traffic annually comes on NFL game days. 
NFL ratings were down 8% across the board last season with ESPN's (DIS) - Get Report Monday Night Football broadcast seeing the steepest decline at 12%. However, that number improved once the Presidential election was over. NFL ratings were trending toward a 14% decline through the first nine weeks of the season. 
More of What's Trending on TheStreet: