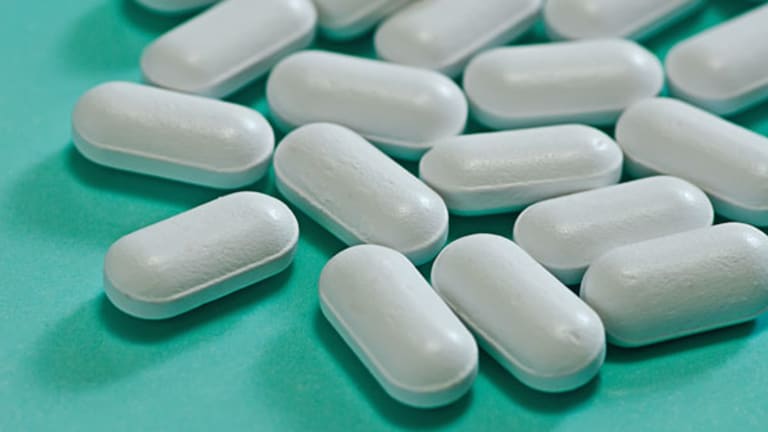 Feuerstein's Biotech-Stock Mailbag
Cardiome's radio silence on a delayed FDA decison is leaving many readers frustrated.
The Biotech Mailbag is open. Thanks for spending a bit of your busy Saturday with me.
This week, I'm going to respond to several letters commenting on the current uncertainty with
Cardiome
undefined
and the Food and Drug Administration.
"Ericson" kicks off the discussion with some kind words and a question.
"First, I want to thank you for your valuable inputs on
Dendreon
(DNDN)
last year. I made three times my initial investment and got out before the FDA's decision.
"Anyway, to Cardiome's IV Vernakalant, why do you think it's taking the FDA forever to approve the drug? The
advisory panel voted 6-2 in favor of approval in December 2007 and the FDA was supposed to make its decision on January 19. Why the holdup? How far up do you think the stock will go once it is approved?"
I'm glad Dendreon worked well for you, thanks for the nice words. Moving to Cardiome, I share the frustration. Why haven't we heard from Cardiome about IV Vernakalant -- also known by the brand name Kynapid -- yet?
I'm writing this column on Thursday. I called Cardiome twice this week asking for an update on the FDA review. No response. Same goes for partner
Astellas
. I called over there, too, and also was greeted with radio silence.
I last spoke to Cardiome President Doug Janzen on Jan. 22, just days after the FDA punted on making an approval decision for IV Vernakalant, a potential treatment for acute atrial fibrilation. At that time, Janzen told me the company was completely in the dark over the reasons for the holdup, but he said the FDA had until Jan. 26 to come back to the company with either an approval or a formal announcement of a delay.
Well, if the FDA met its Jan. 26 deadline to tell Cardiome something, Janzen and the company aren't sharing with the rest of us.
Meantime, the stock slides. It closed Thursday at $6, less than half the price it was three months ago.
If anyone at Cardiome is reading this, how about saying something publicly? Or, please, return my phone call!
Now, I did some checking on my own, and here's what I hear around the biotech water cooler: There are a few outstanding questions unresolved, mainly around specific patient populations that need to be excluded from treatment with IV Vernakalant. This comes out of recommendations from the otherwise positive FDA advisory panel, and the FDA and Cardiome-Astellas are negotiating over how the exclusions or warnings will fit into the drug's label.
If this is true, it suggests that IV Vernakalant is going to be approved, albeit on a delayed basis, but hopefully soon.
Do I completely believe what I'm hearing? I'd really like to, but I can't confirm any of this, especially since Cardiome isn't talking publicly.
Keeping with the theme of this Mailbag, Charles B. chimes in:
"What do you make of the FDA delay for Cardiome's Kynapid? Do you agree this company needs new management? A botched CANDA, no EMEA IV strategy, buying a Lilly compound for $25 million when they have no regulatory depth to handle multiple compounds in development, a Canadian company partnering with a Japanese company, with no cardiovascular experience for a U.S. regulatory filing, venture capital guys running the company earning $500K with no pharmaceutical experience, management destroying shareholder value gambling on the FDA meeting THEIR timelines so they can do an oral deal -- one that is continually delayed by Cardiome blunders.
"And, going on the record with
TheStreet.com
regarding the fact that they have 'champagne on ice' but don't know what's going on with the FDA. I love you Adam, but I wouldn't be talking to you if I was waiting for a sensitive approval."
You get the sense that Charles is peeved at Cardiome, too? It's hard to blame him. In fact, I think many of Charles' criticisms are spot on.
I don't want to address every point in Charles' letter, but he raises an overall issue that's important to emphasize: Cardiome is no
Genentech
( DNA) or
Amgen
(AMGN) - Get Free Report
. While investors (and certain biotech columnists, ahem) may think a company, large or small, is competent enough to get the job done right, all too often that's just not the case.
Biotech or drug companies with no experience with an FDA review are going to screw up more than their peers who've gone through this process before. It sounds like an obvious point, and it is, but I know I sometimes forget to factor this into my risk calculus. I'm sure many of you do, too.
Do me a favor when you get some free time: Read this
evaluation of the FDA review process put together by a consulting group. At the very least, read the executive summary. The report is a bit old, written in January 2006, but it puts some solid data and numbers behind this point: Small companies have a tougher time in front of the FDA.
Carrying on with this thread, an email from Anand J.:
"What is the deal with the FDA? They have made investing in small biotechs impossible. Case in point being Cardiome with a
approval decision date of Jan 19. Two weeks later no
decision and no word on the reasons for delay?
"Meanwhile shorters and day traders have a field day taking the stock on a roller coaster ride with message board innuendos and rumors. It really makes long term investors like us who do all the due diligence and research in understanding the science behind the drugs look like morons for parking money in these stocks months before the decision date."
I've discussed Cardiome's culpability, but what about the FDA? Is the agency blameless?
Certainly not. While the FDA denies that it has become more conservative or risk averse, the numbers clearly show that fewer drugs are being approved today than in recent years. There is no single explanation for this phenomenom, but whatever the reason, investors like Anand need to take heed.
Yes, it makes investing in small biotech that much harder. It's not impossible, but definitely more difficult.
(For another take on this, check out this
interview with John Jenkins, the director of the FDA's Office of New Drugs.)
Longtime readers know that my work method mimics that of Anand. I try to do a lot of fundamental research and dig into the science to come up with a long-term thesis. Sometimes that means agreeing with short-sellers (sorry, Anand) -- although I do try to tune out day traders, message board posters and the day-to-day volatility that is a normal course of business in biotech investing.
But while biotech investing with a long-term horizon is a good way to go, don't ignore the fact that this is a very catalyst-driven sector, and one that is dependent on overall market psychology. I think you need to be opportunistic when it comes to looking at biotech stocks, understanding that there are investors out there with a very short-term focus.
So when a biotech company inks a big marketing partnership or gets a drug approved by the FDA, don't be surprised to see the stock sell off, as investors who anticipated these events take profits. Not everyone is interested in sticking around for the years it can take a drug to run through clinical trials, or to watch as the potential of a newly approved drug turns (hopefully) into meaningful profits.
Long-term investors like Anand can win here too; they just need to work doubly hard on their research to make sure the fundamental thesis is intact. Remember, a dip in a stock price can be a buying opportunity.
So, what happens to Cardiome's stock if IV Vernakalant is finally approved? It goes up, but don't expect huge gains for all the reasons we've discussed here. As a small company with a history of drug development and regulatory fumbles, the onus is on management to meet or exceed expectations. These guys aren't going to get any freebies from investors.
Adam Feuerstein writes regularly for TheStreet.com. In keeping with TSC's editorial policy, he doesn't own or short individual stocks, although he owns stock in TheStreet.com. He also doesn't invest in hedge funds or other private investment partnerships. Feuerstein appreciates your feedback;
to send him an email.