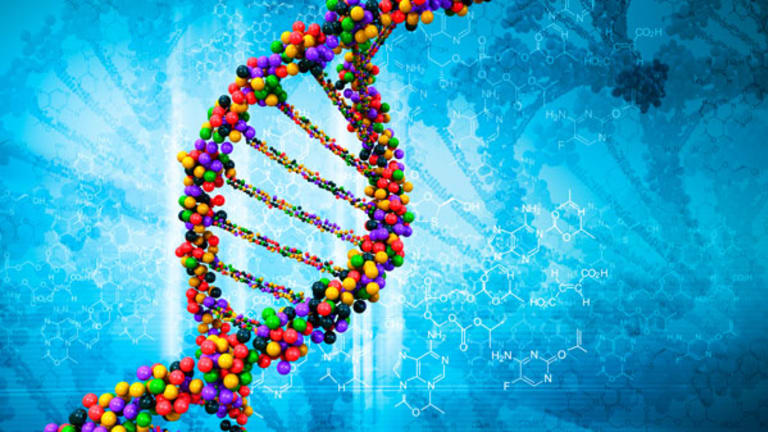 Feuerstein's Biotech-Stock Mailbag
Medarex's recent drop in stock price means the FDA isn't likely to approve its melanoma drug soon.
Happy New Year and welcome back to the Biotech Mailbag, version 2008.
Let's get right to your emails. D.M. writes: "Happy new year! I know your opinion of
Medarex
( MEDX) in the $15's. How do you feel about it in the $10's?"
Medarex isn't a favorite stock of mine, but I do think it's more attractive at $10 than $15.
Clearly, the market sees through whatever positive spin Medarex is putting on the recent phase III
data for its melanoma drug ipilimumab. The stock's drop to $10 is discounting the likelihood of near-term approval.
Ipilimumab as a monotherapy just doesn't seem to be effective enough on melanoma. Medarex insists that it will seek FDA approval based on the monotherapy data. I have no reason to doubt they will
file, but I don't see investors giving them much credit for it. I think the drug's best shot at success in melanoma is in combination trials, which are ongoing.
From a fundamental perspective, and talking to institutional investors who were short Medarex going into last month's data release, I didn't get the sense that there was much of an appetite to stay short below $10. Medarex does have a deep pipeline and a long list of development partners, so there is some value here. Plus, there's always the possibility that Medarex gets acquired.
I'm no chart expert, but from a technical perspective, $10 does seem to be recent level of support. If Medarex falls below $10, the next support level looks to be around the $8-to-$9 range.
E-Jay writes in with a follow-up question to my
column on
Genitope
(GTOP)
and its non-Hodgkin's lymphoma vaccine, MyVax.
"Do you think Genitope will go bankrupt," he asks.
No, mainly because biotech companies are like cats -- they have nine lives. I've covered a lot of truly awful biotech companies in my day, and every time I think one is a goner, somehow, some way, it finds more money to keep the lights burning. It's amazing, actually.
Now, I don't think Genitope is a terrible company, but they don't have an approvable drug in
MyVax, and they definitely need to raise some money soon. In terms of pipeline, Genitope has MyVax and not much else, so if the company does have plans for a long life, management better start thinking about a plan B.
In the meantime, I don't see Genitope as a very good biotech investment, even with the stock at 75 cents.
Sticking with Genitope, reader M.R. doesn't like my style.
"Your articles are good for a laugh or two. Why? You express your thoughts with such a high confidence and conviction. The truth of the matter is that you have no credentials whatsoever. You are not a doctor, you did not work for the FDA nor for that matter in the biotech industry. The only credential you have is that you work for Kramer
sic. Now that is an impressive credential to be proud of."
I may not be a doctor, but I play one on
TheStreet.com
. And I'll stand by my track record any day. As for working with Jim Cramer, I consider myself pretty lucky to have that credential on my resume, thanks very much.
I think reader Bob. B is a friend of M.R.
"What a JERK you are! Do you have ANY background that supports your opinions regarding inventive approaches to medicines? Other than that, your comments seem shallow and under-researched by a wide margin! "
OK Bob, thanks for sharing.
Jerry S. chimes in on
GenVec
(GNVC)
: "You are missing the boat on this one, in my opinion."
I've covered GenVec and its pancreatic cancer vaccine TNFerade in previous columns. You can find those
here and
here. I wasn't impressed then, and I haven't seen anything new to change my mind.
This week, GenVec did get FDA permission to make some changes to its ongoing phase II/III study. Instead of measuring 12-month survival as the primary endpoint, GenVec will now use overall survival (which will be based on an undisclosed number of deaths in the study). Also, GenVec plans two interim analyses of the data, which, if positive, could allow the study to be stopped early.
This is a positive development for GenVec, I will give them that. Overall survival is the gold-standard clinical endpoint for cancer trials, and interim looks at the data do offer some chance for the study to finish sooner than expected.
But, if the interim analyses are not conclusive, this trial may actually take longer to complete since overall survival is an event-driven endpoint. (In other words, GenVec has to wait for a certain number of deaths in the study to trigger data analysis.)
And let's not forget that the data generated on TNFerade, to date, hasn't been all that impressive.
Jerry S. seems like a GenVec believer. If you're with him, please, remember that GenVec is an extremely high-risk biotech stock. That means it should be a small investment made with money you can afford to lose. Let's not put Jerry Jr.'s college fund in GenVec, please.
Adam Feuerstein writes regularly for TheStreet.com. In keeping with TSC's editorial policy, he doesn't own or short individual stocks, although he owns stock in TheStreet.com. He also doesn't invest in hedge funds or other private investment partnerships. Feuerstein appreciates your feedback;
to send him an email.