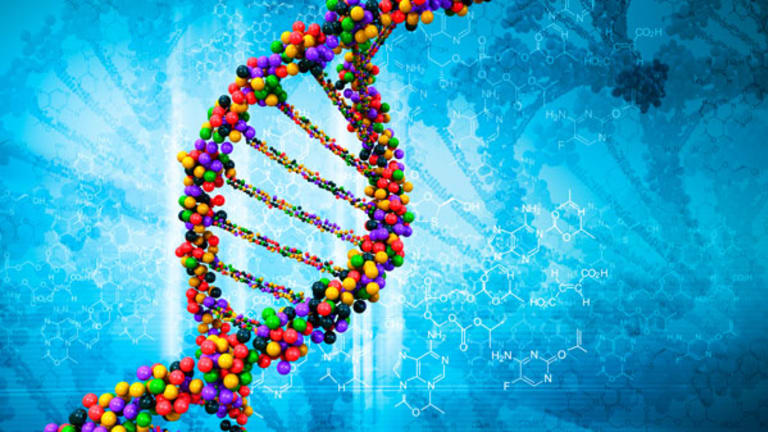 Feuerstein's Biotech-Stock Mailbag
FDA is unlikely to reverse its earlier decision on Provenge.
Welcome back and thanks for reading the last Biotech Mailbag for 2007. I'm going to put this column on a two-week hiatus after today and return rejuvenated in January.
Before we get to this week's emails, I want to express sincere gratitude to everyone who took time to send me comments and questions, praise and pans, over the past 12 months.
We covered a lot of ground this year, and I know I took a closer look at some biotech stocks that would have skipped right past me if your emails hadn't brought them to my attention. I learned a lot, and I hope you did too. (If you made some money as well, all the better.)
Some of my Mailbag musings generated controversy, even anger. There were some sharp disagreements over
Dendreon
(DNDN)
. I got heat on
Encysive Pharmaceuticals
( ENCY),
Medarex
( MEDX) and
Introgen Therapeutics
(INGN)
, and more recently
Delcath Systems
(DCTH)
. That's all good.
If you spent any time with the Mailbag this year, you know I'm usually not flinty with opinion. But at the same time, I hope I convey to you fairness and accountability. (And fun, we have to have fun at the Mailbag!) The Mailbag has no agenda; it's just an honest attempt to assess biotech stocks based on the facts. And when I get something wrong -- and that does and will happen -- I'll always admit my error and try to learn something from it.
Happy Holidays to everyone. Thanks again for your emails, keep 'em coming. And thanks for making this part of my job so enjoyable.
One more thing before I get to your emails, don't forget to download the two biotech catalyst calendars I've put together. Get the 2008 FDA approval dates
here, and the 2008 clinical trials to watch
here.
Now, to your emails.
Whenever there's a new development in the Dendreon story, I hear from Joe T. He's a Dendreon supporter and a die-hard reader. So, soon after word spread Thursday that a few congressmen want to hold hearings on the FDA's decision last May to not approve Provenge, the following email hit my inbox.
"The corrupt FDA? Like I have always said - COI Scher and Hussain."
Joe is man of few words, but his meaning comes through clear for anyone following the Dendreon story. There is a fervent belief among Dendreon bulls that the advisory panel and the subsequent FDA deliberations over the fate of Provenge was rife with conflict of interest. More specifically, two advisory panel participants, Drs. Howard Scher and Maha Hussain, have been singled out with allegations that they were so financially conflicted that they purposely tried to scuttle Provenge.
Nonsense, is my reply.
Dendreon shares were up sharply Thursday because of the news about this potential Congressional inquiry into Provenge. (As I write this Friday morning, the stock is already retreating.) I'll be incredibly surprised -- shocked even -- if anything Congress does compels the FDA to reverse course and approve Provenge without new clinical data that further proves the prostate cancer vaccine's efficacy.
In other words, this latest twist in the Dendreon story does not change the fundamental thesis on the stock one iota.
As for traders whipping the stock around, well, that's a whole different story.
Last weekend's blood cancer meeting had a volatile effect on
Celgene
(CELG)
and
Millennium Pharmaceuticals
( MLNM) this week. My
column on the subject prompted an email from Scott J.
"I am just writing to take issue with your comment that Velcade is less toxic than Revlimid. It has always been my understanding that Revlimid's side effects are considerably less intrusive on overall quality of life compared to Velcade. If you understand otherwise, would you mind sharing the source(s)."
I appreciate Scott's letter because my writing was clumsy and unclear in this regard, and he wasn't the only one to notice. What I was trying to convey was that the safety and tolerability profile of Millennium's multiple myeloma drug Velcade came out of the meeting looking better than previously thought, especially since many patients treated in the Velcade study were much older and more susceptible to toxicity.
There is still toxicity associated with Velcade, as there is with Celgene's Revlimid. On balance, however, I think a view of Velcade is emerging that says the drug's side effects are more manageable than previously thought.
That said, don't count me as someone who sees a clear winner here. Multiple myeloma patients are likely to get both Revlimid and Velcade, with the order up to physician preference. But from an investment perspective, Millennium had more to gain, and Celgene more to lose, from last weekend's meeting, and that's reflected in the relative performance of the stocks.
An FDA advisory panel gave a positive recommendation Tuesday to a new drug from
Cardiome
undefined
, IV vernakalant, to treat acute atrial fibrillation. Cardiome's stock price fell, however. This prompted an email from Chris M.
"I have racked my brain and cannot figure how an FDA advisory panel recommends for approval but that drives investors to sell the company. Any ideas?"
Chris is frustrated and I don't blame him. Tuesday's panel was good news for Cardiome and should lead to FDA approval early next year. Yet, the stock is weak, down 12% as I write this column Friday morning.
I think there are a few things happening here that explain the Cardiome selloff. First, the market for acute atrial fibrillation is relatively small, so Cardiome's market value bakes in revenue from this indication to some extent. There was also some talk from the FDA panel about additional restrictions on the type of patient who might receive IV vernakalant.
The real prize for Cardiome is the oral (pill) version of vernakalant, which is being developed for chronic atrial fibrillation, a big commercial opportunity. Investors are a bit spooked right now because the FDA review of IV vernakalant released last week also disclosed a patient death from ventricular fibrillation in an ongoing phase II study of the oral drug. This, in my opinion, is the real reason behind the stock's weakness.
In response to the FDA disclosure, Cardiome sent an email to institutional investors with more details about this patient death, explaining clearly why oral vernakalant was not responsible. In fact, the FDA's own reviewer concluded that the ventricular fibrillation and death were not attributable to oral vernakalant.
Cardiome followed up with an investor call Friday afternoon to drive the point home and try to rally the stock.
Still, investor concerns could persist. That's not surprising. The only way Cardiome will allay these fears about oral vernakalant is to present clean safety data on the drug from the phase II study. That data will be ready in March.
That's a wrap. Thanks again to everyone for a successful Biotech Mailbag year. I'll be back to answer your emails in 2008.
Adam Feuerstein writes regularly for TheStreet.com. In keeping with TSC's editorial policy, he doesn't own or short individual stocks, although he owns stock in TheStreet.com. He also doesn't invest in hedge funds or other private investment partnerships. Feuerstein appreciates your feedback;
to send him an email.