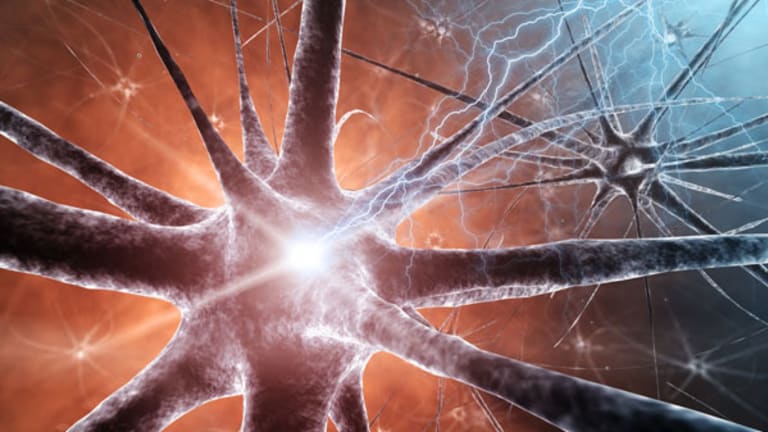 Feuerstein's Biotech-Stock Mailbag
PDL's sale and Pharmasset's Hep-C drew reader inquiries.
Welcome back to the Biotech Mailbag. Let's get right to your email.
Brad B. writes: "Have you any more thoughts regarding the sale of
PDL Biopharma
(PDLI) - Get PDL BioPharma, Inc. Report
? Since the company put itself up for sale, the stock has languished some and seems to me like a good risk/reward situation, assuming they can sell into this market. How do you feel about their chances of selling the company at this point?"
Brad's right, the stock has taken a tumble, down about 25% to below $19 from the low $20s in early October, which coincided with the company's announcement that it would seek a single buyer.
What I
said back then still applies: Finding a company willing to take all of PDL is the best case and could help the company fetch a price in the range of the mid-$20s to the low $30s.
A PDL disposition gets messy if the company is forced to go the asset sale route, where multiple buyers each buy a piece. That process can be complicated and may not result in an optimal price.
It needs to be noted that Third Point Partners, the activist hedge fund that really got this whole PDL-for-sale thing rolling, sold just under half its stake in the company from the end of August through the middle of October. The fund now owns 6 million shares, or about 5% of PDL, according to a 13D filed with the
SEC
on Oct. 17.
The fact that Third Point lightened its stake could be a sign that a PDL sale is taking more time, or is more complicated, than previously thought.
Another worry is the fact that
Biogen Idec
(BIIB) - Get Biogen Inc. Report
is also up for sale. Remember, Biogen Idec is PDL's most prominent partner and a company that was once thought to be interested in buying the company. But now that Biogen Idec is out of the picture, it could make it more likely that PDL has to go the route of an asset sale, says Susquehanna Financial Group analyst Jason Kolbert, in a note published Friday.
Jordan asks about
Pharmasset
(VRUS)
and its experimental hepatitis C drug:
"I have been following the Hepatitis C chase for a while now, and was wondering if you were impressed by Pharmasset's phase I results? You didn't mention it in your article and I was wondering why."
The data from Pharmasset's hepatitis C drug, R7128, presented at last week's liver disease meeting was impressive. I should have discussed it earlier, my only excuse is that I was so focused on
Vertex Pharmaceuticals
(VRTX) - Get Vertex Pharmaceuticals Incorporated Report
.
Without going into too much detail here, a 14-day monotherapy trial of R7128 in hepatitis C patients who previously did not respond to standard therapy produced a strong reduction in viral load, with one patient even getting below the level of detection. (That's a good thing, for those not hip to Hep C lingo.)
Just as importantly, there isn't anything scary in the drug's side effect profile -- so far.
Pharmasset has already partnered development of R7128 with Swiss drug firm
Roche
. So far, R7128 looks a lot better than Roche's internal hepatitis C candidate R6126. That drug, while showing impressive efficacy at the meeting, also has some gnarly side effects, including high rates of neutropenia (low white-blood-cell counts that can lead to infection) and thrombocytopenia (low platelet counts that increase the risk of bleeding).
Pharmasset is already moving R7128 ahead into a new four-week study that will combine the drug with the current hepatitis C standard of care in treatment-naïve hepatitis C patients.
Sigurd U. writes: "I think you take more heat than any writer I've ever read. (And I'm including news-from-the-front journalism.) Keep up the good work. I enjoy it. Them biotech waters are treacherous."
Thanks a lot, Sig. The heat can be intense at times, but my skin is thick. I'm not doing my job well if I'm not ticking off somebody.
Speaking of heat, a note from Michael R.:
"Adam, personally, I think you are committing career suicide with your continued bashing of
Medarex
( MEDX). You have consitantly mistated
sic facts with regard to the phase II trials presented at ASCO as well as your inferences to having knowledge of failures in trials that have been blinded and that no data has been released. Who knows what the data will show when unblinded, but I find your reporting to be irresponsible with the apperance
sic of moving MEDX down for short interest.
"SEC has been notified and I suspect shortly you will be exposed for the fraud you are. Certainly everyone is entitled to one's opinion, but your work stinks of improprieties. When you are exposed, and you will be shortly, Medarex shareholders plan an all out assault on seeing you are taken down, investigated and made to support your claims and explain away the suspisions
sic of ulterior motives. The pen is mightier than the sword and it works both ways."
Michael, was that you rummaging through my garbage last week?
From Ernie R: "I've been a fan for years, and just wanted to say thanks. I only have a small amount of
Discovery Labs
(DSCO)
. I had a much bigger investment, but got tired of waiting and delays. They still don't have anything to market, but any idea why they started their marketing department with several people so long ago (around 2000)? Even at best case, they were probably about two years out from actually having product. How much marketing is done in the years before a product comes to market? Bad management?"
Discovery Labs and bad management go hand in hand, sadly. Ernie points out one reason why: The company was too aggressive in hiring a sales force to market Surfaxin, its drug to treat infants with respiratory distress syndrome. When Surfaxin was hit with multiple approval delays, the company was forced to fire all these people.
In my Oct. 6 Mailbag, I said that Discovery was a stock to avoid until there was solid evidence of a turnaround. Earlier this month, the company did submit its FDA response to the Surfaxin approvable letter. The FDA should inform the company by the middle of the month if the response is accepted for review.
This is a baby step in the right direction, so I still say watch and wait for more positive news.
Adam Feuerstein writes regularly for TheStreet.com. In keeping with TSC's editorial policy, he doesn't own or short individual stocks, although he owns stock in TheStreet.com. He also doesn't invest in hedge funds or other private investment partnerships. Feuerstein appreciates your feedback;
to send him an email.