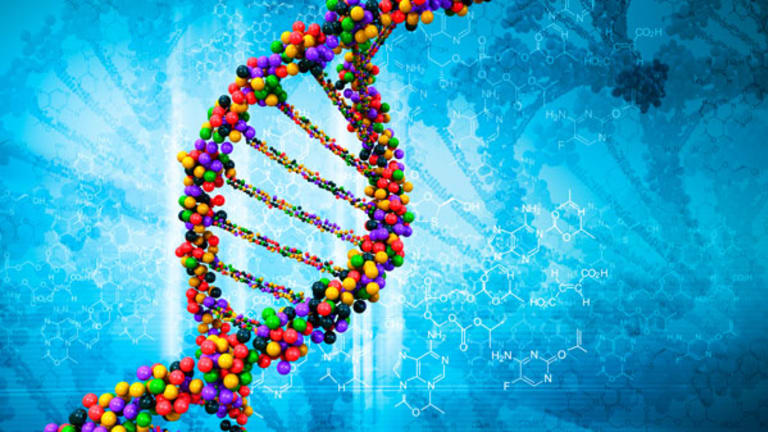 Feuerstein's Biotech-Stock Mailbag
Arena Pharma faces an important safety check.
BOSTON -- Welcome back to the Biotech Mailbag. The lazy days of August are upon us, but thankfully, the mail keeps coming. This week's stocks :
We'll kick things off with an email from Gene A., who writes, "I've followed your columns for some time and like your perspective. What's your take on
Arena Pharmaceuticals
?
"By the way, I'm long
Dendreon
, and I don't hate your guts! In fact, I think you're right on target. The only thing left to move
Dendreon's price per share is a partnership announcement, but that's been talked about for years."
Gene, be careful. The Dendreonites might vote you off the island if they find out you don't hate me.
To your main question, the Arena Pharma investment story focuses on lorcaserin, the company's experimental obesity drug. Lorcaserin is an agonist of the brain's 5-HT2c receptor, which is known to play an important role in satiety and food intake.
Lorcaserin is designed to be highly selective for the 5-HT2c receptor, which is important because similar drugs that act instead on the 2b receptor cause damage to heart valves.
Fenfluramine, one of two drugs in the now-abandoned Fen-Phen weight-loss treatment, was such a heart-damaging drug.
While Arena has designed lorcarserin to avoid the toxicities that have shelved other obesity drugs, long-term monitoring will be the only way to ensure its safety profile.
Traders will get the first such safety update in September, when the company is expected to announce results of six-month safety monitoring from a large, phase III lorcaserin study, dubbed Bloom. Specifically, a data-safety monitoring board is examining patients for any signal that lorcaserin is causing heart-valve abnormalities or any other serious side effect.
Arena's stock trades around $13, flat for the year, in part because of worries about lorcaserin's safety, so this update is an important test for lorcaserin. If the drug passes through OK, the stock should go higher.
But six months of data won't erase all worries. Heart valve damage might still occur after patients are on such drugs for between six months and one year, or later. That's why the two-year Bloom study is designed with safety looks at 12, 18 and 24 months. Arena is expected to begin two additional phase III studies of lorcaserin before the end of the year (assuming the drug's safety profile remains clean).
Arena also is expected to partner lorcaserin with a larger drug company --
Bristol-Myers Squibb
(BMY) - Get Bristol-Myers Squibb Company Report
and
Wyeth
( WYE) are two companies rumored to be interested.
The more positive the safety data, the more interest Arena is likely to receive from suitors. Obesity has been a tough area of drug development lately, with setbacks and delays hitting many of Arena's competitors.
If lorcaserin can stay on track, the drug should be a very valuable asset for Arena -- and its investors.
Robert D. writes: "
Neurocrine BioSciences
has a new
approval date on Dec. 12 for indiplon 5-mg and 10-mg capsules for the treatment of insomnia. Before the original rejection, over a year and a half ago, the stock was at $60. Now it is at $10.30. If the drug gets approval, what do you think the market potential is for the drug? Sales? I believe the stock should double at least from current levels. It was six times as much in the past. Or do you think the insomnia market is saturated now?"
Everyone loves a good comeback or underdog story, right? Neurocrine certainly has the potential to fit in that category. As Robert mentioned, the stock was slammed last May when the Food and Drug Administration failed to approve its insomnia drug indiplon. To make matters worse, Neurocrine's big marketing partner,
Pfizer
(PFE) - Get Pfizer Inc. Report
, dropped indiplon like a bad habit.
Now, the drug is back in front of the FDA with an approval decision date of Dec. 12. If Neurocrine can get indiplon approved
and
persuade the FDA to give the drug a decent label
and
line up a partner willing to shell out big bucks for direct-to-consumer advertising, the company just might make a dent in the ultra-competitive insomnia market, which is also seeing the entry of cheap generic drugs.
If Neurocrine can pull all that off, the stock might climb out of its 15-month hole.
In other words, I wouldn't start cueing up the theme song to
Rocky
just yet.
Seriously, though, at this point, it's hard to see Neurocrine's situation getting any worse, unless the FDA rejects indiplon a second time.
But let's assume that doesn't happen. If indiplon is approved, the black storm clouds hanging over Neurocrine should brighten to a mottled grey, which could be enough to get the stock moving in a positive direction, if only just slightly. So maybe Robert's thesis isn't so far-fetched after all.
But Neurocrine and indiplon face some tough challenges ahead. Can the company secure a marketing partner willing to spend the big money it will take to market a new insomnia drug?
Neurocrine says discussions are moving forward with several interested parties and that a deal should be done by the time indiplon is ready to launch in the first quarter of next year.
Will indiplon's therapeutic profile as a fast-acting sleep-inducing drug be competitive against other sleep drugs that help people both fall asleep and maintain sleep through the night?
Neurocrine cites its own market research to claim that so-called nighttime awakenings are the biggest problem for insomniacs. The company is requesting a label from the FDA that would allow for middle-of-the-night indiplon dosing, as long as people have more than four hours of possible sleep time remaining.
Let's just say analysts and investors are skeptical right now that a "middle-of-the-night" niche is big enough to generate meaningful sales. There's a reason that Neurocrine's biggest competitors in the insomnia market --
Sanofi-Aventis
(SNY) - Get Sanofi Sponsored ADR Report
and
Sepracor
( SEPR) -- both push sleep maintenance as the biggest issue confronting insomniacs.
The next letter comes from Jeff C., who writes, "Thanks for the interesting and valuable articles. I was fortunate to buy Dendreon at $5 and sell at $20 before the collapse. I also own
Spectrum Pharmaceuticals
(SPPI) - Get Spectrum Pharmaceuticals, Inc. Report
and was very disappointed in the recent news. Your
article has restored some confidence.
"In regard to
Genvec
and
Cell Genesys
, I am thinking about investing in one or the other. Can you give me your opinion?"
Nice work on Dendreon, Jeff. However, I don't think investing your profits in either GenVec or Cell Genesys is a wise idea at this point.
I took a look at GenVec and its pancreatic cancer vaccine TNFerade when the company presented data at the American Society of Clinical Oncology meeting in June. I wasn't impressed. I really don't have anything to add to what I said
here already.
And yes, I did notice the press release this week on GenVec's HIV vaccine -- nice enough, but HIV vaccine development has been a huge black hole for years. It's incredibly tough, so no, I don't put much stock or value in GenVec's efforts.
As for Cell Genesys, any interest in the name seems to go hand in hand with Dendreon, since both companies are working on vaccines against prostate cancer. It's possible that Cell Genesys' approach with its GVAX Prostate drug is better than Dendreon's Provenge, but the proof (as always) will come from phase III data.
Cell Genesys' most advanced phase III study is dubbed Vital-1, which tests GVAX Prostate against the chemo drug Taxotere in men with hormone refractory prostate cancer. The primary endpoint is survival.
Pitting an immunotherapy like GVAX against an active drug like Taxotere is a tough study, so let's say I have my doubts about success here. But again, the data will tell the story. Cell Genesys says an interim analysis of the trial will likely be ready during the first half of next year, with final results in 2009.
There is a second phase III study underway, still enrolling patients, which combines GVAX with Taxotere vs. Taxotere alone. Combining a vaccine with an active chemo drug might be a more effective way to go.
I want to remind everyone that my columns are available via an RSS feed. To subscribe, click
. Also, I've spent much of this (rather dead) week working up an extensive fall biotech preview. Look for that soon.
Adam Feuerstein writes regularly for RealMoney.com. In keeping with TSC's editorial policy, he doesn't own or short individual stocks, although he owns stock in TheStreet.com. He also doesn't invest in hedge funds or other private investment partnerships. Feuerstein appreciates your feedback;
to send him an email.