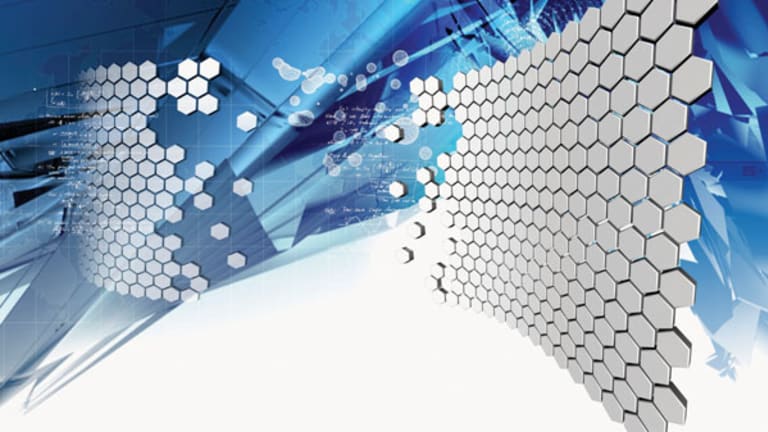 Feuerstein's Biotech-Stock Mailbag
Novacea's fair value, company-to-watch Amicus Therapeutics and just a little more Dendreon.
Novacea's fair value, company-to-watch Amicus Therapeutics and just a little more Dendreon.
Let's get right to the Saturday Biotech Mailbag.
My positive
commentson
Novacea
(NOVC)
and its prostate cancer drug Asentar in
last week's Mailbag weren't enough for Larry R., who says I slacked off and should have put more effort into it.
"Why bother to write an article about Novacea when it just states the absolute obvious?" he asks. "Why not do a little work for a change and say what you consider fair value for the stock and why.... I normally like your articles that have some work put into them."
Ouch.
I actually like getting feedback like this. It keeps me honest. And notice how Larry didn't curse or use childish, insulting language? Nice.
I went back and did some figuring to come up with an estimated fair value for Novacea. By my calculations, I get an enterprise value for the company in the range of $140 million to $230 million. As I write this, Novacea trades around $9, which gives it an enterprise value of $158 million. In other words, there is more room for upside than downside in Novacea's stock today.
(Remember, enterprise value is a measure of what the market thinks a company's ongoing operations are worth. It is calculated by taking a company's market cap, subtracting cash and cash equivalents and adding debt and preferred stock.)
Of course, my estimate may not ring true for everyone, given that a lot of assumptions need to be made. For starters, I assume that Asentar, if approved, could achieve peak U.S. sales in the range of $400 million to $650 million. Through its partnership with
Schering-Plough
( SGP), I assume that Novacea gets about 22% of those sales via royalty payments.
I also risk-adjust this sales estimate by 75% since Asentar is not approved and the phase III study results are not yet known.
If Asentar is approved, I'm assuming that the drug hits the U.S. market at the end of 2009, which gives me 2013 as my peak sales year. I use a valuation multiple of 7 times revenue, and I'm also discounting the whole thing back by 20% per year.
Throw all those "guesses" into a net present value calculation and I come up with my $140 million to $230 million range for Novacea's enterprise value. And yes, I'm not factoring in ex-U.S. Asentar sales or drug sales in non-prostate cancer indications. Those are worth something, but I'll leave that figuring to someone else.
What would a Mailbag be without a
Dendreon
(DNDN)
comment? (Don't answer that, it's a rhetorical question.)
Among other things, this week saw me and others, like
CNBC's
Mike Huckman
discussing the merits of an article published in the
Journal of Clinical Cancer Research
. Huckman waved the article in his hand claiming that it heralded a "second look" at Provenge's efficacy; I read the article and saw a whole lot of nothing.
Well, to move things along, I thought it worthy to bring to everyone's attention another scientific
-- an editorial, to be more precise -- published in the July issue of
Nature Clinical Practice Oncology
. It's titled "The Provenge Decision," authored by Vincent DeVita Jr., editor in chief of the publication.
Excuse me as I quote from DeVita at some length:
"The real question is not why the FDA failed to approve the vaccine, but rather why they agreed to review the data in the first place. The furor surrounding the FDA decision perhaps informs us. Winston Churchill was fond of saying that wherever there is free speech, there is also a lot of foolish speech, and this was certainly the case before and after the FDA decision."
DeVita goes on to write:
"I am normally very much in favor of patients having access to drugs that show promise, but are not yet approved by the FDA. So, what is the harm here for approving a fairly nontoxic vaccine like Provenge? "The harm is twofold. First, the promise of Provenge does not derive from positive data in the two studies presented. It derives from the attractive concept of having a vaccine that will stimulate the patient's immune system. That is a dangerous precedent. There are actually other drugs in the pipeline that show more promise, at the moment, than Provenge in patients with advanced prostate cancer. "The second difficulty derives from the fact that the FDA has unfortunately assumed the role of the oncologist of last resort. In approving Provenge, it would establish a new standard of care and force all other new therapies into head-to-head trials for their approval. This situation would slow, not accelerate, the development of new drugs."
I'm trying to work on new companies, but the holidays, Dendreon and my looming move across the country are getting in my way. So, let me touch briefly on
Amicus Therapeutics
(FOLD) - Get Report
after speaking with CEO John Crowley last week, with the promise of more in-depth coverage later. I think this is a stock that should be on your biotech radar screen.
Amicus went public in May and, in typical biotech fashion, quickly fell below its IPO price of $15. The stock now trades around $12. That might change come Monday when the restrictions are lifted on sell-side research. It won't surprise me to see some positive initiation reports soon from Merrill Lynch, Morgan Stanley and the other underwriters of Amicus' IPO.
Amicus is developing drugs for genetic diseases based on a technology that it calls "pharmacological chaperones." Let me try to briefly explain: Many genetic diseases are caused by misshaped or defective proteins that are less stable or have reduced biological activity. If these faulty proteins pile up inside a cell, they can lead to impaired cellular function and disease.
Amicus has figured out a way to design small-molecule (i.e., oral) drugs that attach to these impaired or misshaped proteins and increase their stability. The repaired -- or "chaperoned" -- protein is then able to move to its proper place within the cell and perform the job it was designed to do before the mutation.
The initial application for this Amicus technology is in Fabry disease, an illness caused by a genetic mutation that results in patients having reduced levels of a key enzyme (a kind of protein) used to break down waste products in cells. Fabry is a degenerative and fatal disease. It's exceedingly rare -- about 5,000 people worldwide are diagnosed.
Fabry patients are currently treated with an intravenous enzyme-replacement therapy marketed either by
Genzyme
( GENZ) or
Shire
( SHPGY). Combined, total sales are about $500 million per year.
What makes Amicus so exciting is the potential for Fabry patients to swallow a pill that essentially restores the function of their damaged enzyme and eliminates the need for time-consuming and expensive intravenous enzyme-replacement therapy. (Not that Amicus' drug won't also be expensive; it also means lots of potential revenue with healthy profit margins. And yes, Amicus is a potential competitive threat to Genzyme.)
Now, all this sounds very cool, but the proof that Amicus has something valuable will only come from more clinical data. The company's Fabry disease drug, dubbed Amigal, is in multiple phase II studies right now, with more data expected by the end of the year. This will be a very important catalyst for the company and its protein-chaperone technology, so mark it down on your biotech calendar.
I want to say more about Amicus, but it will have to wait for another time. This column is running out of room. I encourage you to do some research on your own.
Some housekeeping items: As I said above, I'm leaving San Francisco and moving the family to Boston. (You'll have to call me the New Yankee Biotech Reporter, or something like that.) I'll be around, working, next week, but also incredibly busy packing boxes and getting ready for the movers. I'll open the Mailbag one last time in San Francisco next Saturday, but then I'll probably be taking a two-week hiatus before setting up shop in Beantown.
Adam Feuerstein writes regularly for RealMoney.com. In keeping with TSC's editorial policy, he doesn't own or short individual stocks, although he owns stock in TheStreet.com. He also doesn't invest in hedge funds or other private investment partnerships. Feuerstein appreciates your feedback;
to send him an email.