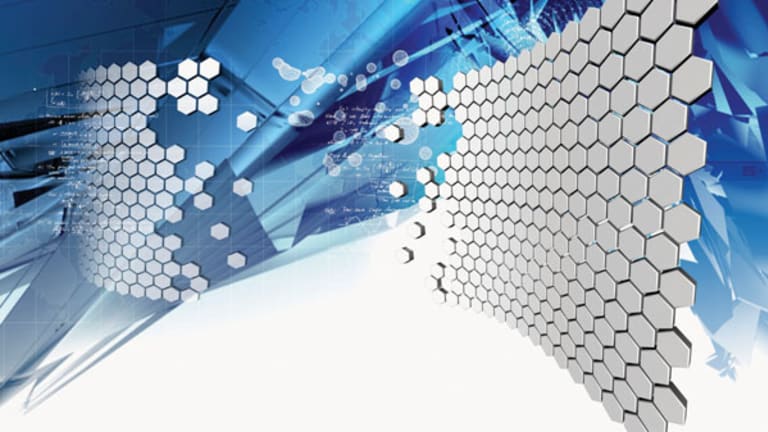 Feuerstein's Biotech Mailbag
Love-hate with Amgen, the ArQule buzz and a Spectrum opportunity.
The Biotech Mailbag is back! I apologize for being AWOL last weekend, but my kids (also known as the oh-so-cute germ hoarders) scored a direct hit on my immune system, knocking me on my back for a few days. Anyway, I'm fully recovered now and ready to tackle your questions. Remember to email me here.
Greg G. writes to ask about
ImClone Systems
(IMCL)
: "I'm a big fan of your work. However, it seems like you're not a big fan of ImClone, even after
Amgen's
(AMGN) - Get Free Report
big setback. Is there anything that may change your mind?"
Greg is perceptive. I have had a love-hate relationship with ImClone for years. I've done some of my
best work on the stock and, sadly, some of my
worst.
Lately, however, I think I've been fairly kind to the company, and in fact, I think ImClone has a very good stretch ahead of it. We'll soon be in the thick of cancer conference season, and it looks now as though ImClone will have a lot of good Erbitux data to present.
At next week's annual meeting of the American Association of Cancer Research, ImClone will be presenting positive survival data from a study of Erbitux in third-line colon cancer as well as positive data from a study combining Erbitux and chemotherapy in second-line colon cancer.
June brings us the big cancer show: the American Society of Clinical Oncology annual meeting. Here, we'll get more good Erbitux data, including first-line colon cancer data combining Erbitux and chemotherapy (the so-called Crystal study) as well as new and positive data on Erbitux in head-and-neck cancer.
And don't forget that we're expecting Erbitux data from a big
pancreatic cancer trial any day.
All the new data, combined with the problems that Amgen is having with its rival colon cancer drug Vectibix, are all good for ImClone, and a key reason why the stock has been a big winner this year.
For that performance to continue, and I think it can, ImClone has to start putting up some improved Erbitux sales numbers. Vectibix's slip will definitely help in that respect. I also think some of the new colon cancer data we'll get in the next few months will help Erbitux gain share in the second-line colon cancer treatment market.
I don't think Erbitux is powerful enough, necessarily, to go after
Genentech's
( DNA) Avastin in front-line colon cancer, but ImClone still wins if doctors see Erbitux as the go-to second-line drug for their colon cancer patients.
Mark C. wants to know about
ArQule
(ARQL) - Get Free Report
: "It seems to have the lead in development of c-met inhibitors for solid tumors," he writes. "It recently received 'late breaker' status for oral presentation of data at the upcoming ASCO meeting in June."
I like ArQule for the same reasons that I like
Exelixis
(EXEL) - Get Free Report
and
Array BioPharma
(ARRY) - Get Free Report
: These are young companies using smart technology and research platforms to develop new, experimental cancer drugs that go after some of the sexiest molecular targets known today.
At ArQule, there is some buzz around a drug known as ARQ197, which as Mark said will have data from a phase I study presented at ASCO in June. ARQ197 is an inhibitor of a protein known as c-met, which is involved in several pathways thought to be responsible for tumor cell growth.
C-met as a cancer target is hot right now, in part, because of promising data released already from a couple of drugs being developed by Exelixis that also target this pathway.
Pfizer
(PFE) - Get Free Report
has a c-met inhibitor in its cancer drug pipeline, too.
ArQule owns ARQ197 outright, so a lucrative partnership with a bigger drug company is certainly something to hope for, if you own the stock.
And the company is not a one-drug shop, either. There are also a couple of other experimental cancer drugs with nice potential: ARQ501 and ARQ171.
What's going on with
Spectrum Pharmaceuticals
(SPPI) - Get Free Report
, asks Tim B. "Doesn't it have a connection to the cancer drug Satraplatin? The stock doesn't seem to move much, certainly not compared to
GPC Biotech
( GPCB)?"
Tim is correct. Spectrum has an economic interest in the prostate cancer drug Satraplatin, which is now under review by the FDA. If approved, GPC Biotech will market the drug in the U.S. In Europe, the drug is controlled by
Pharmion
( PHRM), which will be filing for approval shortly.
Satraplatin was outlicensed to GPC Biotech by Spectrum, so as Tim points out, Spectrum will collect a net royalty of about 10% of worldwide Satraplatin sales.
I believe Spectrum's current $115 million enterprise value basically factors in the company's Satraplatin opportunity. That leaves investors with a free call option on the rest of Spectrum's pipeline, which is definitely something worth taking a look at.
In particular, I'm most interested in ozarelix, a new drug to treat benign prostatic hyperplasia, or BPH, a noncancerous enlargement of the prostate that can result in increased frequency or difficulty with urination. BPH is a common disease for men over the age of 50 and is currently treated with once-a-day pills such as
Boehringer Ingelheim's
Flomax or
GlaxoSmithKline's
(GSK) - Get Free Report
Avodart.
Ozarelix, however, is an injection that can be given twice a year, which means no more remembering to take your BPH pill every day. And the data generated by ozarelix so far in a single ex-U.S. phase II study (placebo-controlled) have been impressive. Men taking ozarelix are reporting urinary and quality-of-life improvements not seen with drugs such as Flomax and Avodart, and ozarelix has an excellent safety profile.
Spectrum recently began a second phase II study to confirm these results with patients enrolled in the U.S. Data are expected later this year. The company is already working to design a phase III trial program, but if the phase II data are positive, you might see a Big Pharma partner step in to license North American rights to ozarelix from Spectrum.
There is a big market opportunity here: Upward of $4 billion a year worldwide is spent on BPH treatments. This is not a drug that Spectrum can market on its own, so management is well aware that if it can drive more value with new clinical data, ozarelix could be a hot commodity.
I should also mention that the other way to play ozarelix is via Canadian drug company
Aeterna Zentaris
(AEZS) - Get Free Report
, which owns the European rights to the drug. Aeterna has its own long-acting BPH drug in development, too, called cetrorelix.
Please note that due to factors including low market capitalization and/or insufficient public float, we consider ArQule, Spectrum Pharmaceuticals and Aeterna Zentaris to be a small-cap stock. You should be aware that such stocks are subject to more risk than stocks of larger companies, including greater volatility, lower liquidity and less publicly available information, and that postings such as this one can have an effect on their stock prices.
Adam Feuerstein writes regularly for RealMoney.com. In keeping with TSC's editorial policy, he doesn't own or short individual stocks, although he owns stock in TheStreet.com. He also doesn't invest in hedge funds or other private investment partnerships. Feuerstein appreciates your feedback;
to send him an email.