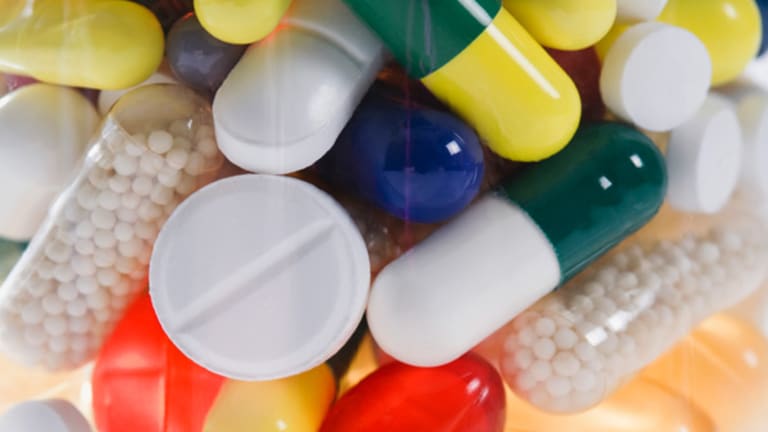 Feuerstein's Biotech Mailbag
Alzheimer drugs' potential, perspective on hepatitis C and 'hotness' in HIV drugs.
Alzheimer drugs' potential, perspective on hepatitis C and 'hotness' in HIV drugs.
Welcome back to the biotech mailbag. I really appreciate your emails, so please
keep them coming.
Before I get to the letters, I want to share some back-of-envelope math that really opened my eyes. There are now more than 5 million people in the U.S. living with Alzheimer's disease and that terrible number is growing fast, according to a new report issued this week by the Alzheimer's Association. If you haven't read the eye-opening report, it's worth
checking out
.
Alzheimer's is a tragic disease, and the personal and economics costs are huge. But there's an incredible opportunity out there, too, for the drug company that finally develops a treatment to halt or reverse the progression of Alzheimer's. Unfortunately, drugs today treat merely the symptoms.
A disease-modifying drug for Alzheimer's is certainly a holy grail. Consider that
Pfizer's
(PFE) - Get Report
Aricept, with only marginal efficacy at treating disease symptoms, brings in more than $1 billion in annual sales. That means a real disease-modifying drug would probably be a super-blockbuster. No wonder companies such as
Wyeth
(WYE)
,
Elan
(ELN)
,
Eli Lilly
(LLY) - Get Report
and others are investing so much time and money in the field. (I've written about the Alzheimer's programs at
Neurochem
(NRMX)
,
in January, and
Myriad Genetics
(MYGN) - Get Report
,
in February, for those interested, but I'm not so optimistic about their chances.)
Consider this just a thought experiment, but take a look at the table I put together below to get a rough idea of the revenue potential of a "super-duper" Alzheimer's drug:
It's not hard to get to some really big numbers, and that's just for a drug sold in the U.S. alone.
After publishing my
Vertex Pharmaceuticals
(VRTX) - Get Report
column Wednesday about investors' anxiousness for hepatitis C drug trial data, I received an email from reader Jackie, a hepatitis C patient who is very knowledgeable about the disease and Vertex's drug telaprevir (although she is not enrolled in the telaprevir clinical trials).
Jackie posts regularly to a hepatitis C message board and reads a lot of what's written in the financial press about Vertex, including columns by yours truly. She wrote me to ask why Wall Street types (myself included) don't understand how important telaprevir is already to the hepatitis C patient community: "Why is there such a disconnect in the information you put out there for investors?"
I wasn't sure what she meant. To be honest, I was a bit defensive about her email because I didn't see any disconnect. After all, I think I'm as up to speed as anyone on the latest in hepatitis C. But then we corresponded a bit more and I realized that maybe I don't know as much as I thought.
Speaking for myself, I don't spend much time thinking about the individual patients whose lives are very much affected by the drugs I write about. And I'd venture a guess that I'm not alone in that view. I'm not entirely apologetic about that fact, because evaluating biotech stocks requires looking at the big picture. But at the same time, it would help me to think more about folks like Jackie.
Jackie "dared" me to read the hepatitis C message boards where she and other people with the disease gather because "every post on the board from a
telaprevir trial patient, a verifiable patient, shows those patients' results following the same results in phase I and phase II -- becoming undetectable at day 8 or day 15 or at week 4 has been unheard of until telaprevir. By itself, that is
amazing
and is changing the treatment of hepatitis C."
In an email, I thanked Jackie for her perspective but reminded her of the dangers of drawing definitive conclusions about a drug based on anecdotal patient experiences. "This is why big clinical trials are run -- collective data will ultimately tell the tale of telaprevir," I wrote.
"Investors want a big shiny cure in telaprevir, but they ain't gonna get it," said Jackie. "The stock goes up and down, so what. The drug is and will be a part of the cure. Hands down. What stock price will be reflected by the drug? Jeez, first folks gotta get their heads out of their butts and take a long-term look at the disease, the need, the numbers of sick people and what it will
really
take to cure it."
It's perhaps not the typical investment advice, but definitely worth thinking about. Jackie, thanks.
Would anyone be surprised that Thursday's
Dendreon
(DNDN)
column (about prostate cancer drug Provenge's date with the Food and Drug Administration) prompted another torrent of email? No, I didn't think so. Let me quickly address the questions that came up most frequently.
I didn't include European or rest-of-world revenue in my model because, given the potentially big numbers here, it wasn't really necessary to make the story interesting. Yes, Dendreon has an international commercial opportunity for Provenge, whether alone or with a partner. For my purposes, I just consider that upside.
Yes, there are other prostate cancer drugs in development, including another immunotherapy, GVAX from
Cell Genesys
(CEGE)
, which if also approved could dampen Provenge peak sales. I agree with that, although I haven't been impressed with GVAX.
What's nice about building a revenue model like the one I did for Provenge is that you can play around with the variables very easily. So, if you're inclined to be a geek like me, copy and paste the charts from the column into an Excel or Google spreadsheet, input the formulas and have some fun changing up penetration rates, pricing, etc. to see what you get for Provenge sales.
Regarding my
column about
Avexa's
intriguing HIV drug, reader T.K. wrote to say he doesn't think apricitabine will appeal to the big HIV players because nucleoside reverse transcriptase inhibitors, or NRTIs, "aren't hot anymore."
NRTIs alone might not be hot HIV drugs, especially given new drugs coming soon, that's true. But I believe NRTIs such as apricitabine are very attractive because they can be combined with newer, "hotter" HIV drugs to create easy-to-take combination therapies.
Gilead Sciences
(GILD) - Get Report
already has Atripla, the first single-pill, once-daily HIV treatment, but why not create something similar for more treatment-experienced HIV patients?
And while apricitabine might be approved first for treatment-experienced patients, given the right partner or owner, it can move up to the more lucrative front line, eventually.
Adam Feuerstein writes regularly for RealMoney.com. In keeping with TSC's editorial policy, he doesn't own or short individual stocks, although he owns stock in TheStreet.com. He also doesn't invest in hedge funds or other private investment partnerships. Feuerstein appreciates your feedback;
to send him an email.