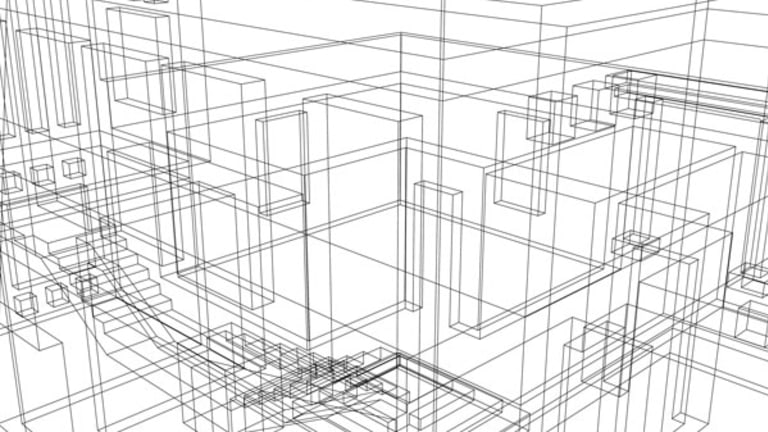 Fertilizer Earnings: What's There to Worry About?
The fertilizer business has rarely been this good, and that's exactly why some may be wary.
NEW YORK (TheStreet) -- The good times are rolling for fertilizer producers as they get set to post strong first-quarter profits, analysts say, and as North American farmers get set to put their crops into the ground. But at least a few questions remain for any investor looking to judge where share prices in this normally volatile sector are headed.
Record-high crop prices, driven by a series of weather-related shocks and extraordinarily tight supplies around the world, have resulted in two things.
First, farmers have a lot of money to spend. Second, demand and prices are so strong that farmers this year will want to harvest from their patches as much as Nature, Technology and the Gods (read: the weather) will allow.
According to the USDA's spring crop forecast, the nation's corn growers are looking to plant 92 million acres with maize -- the most since the Second World War. Farmers, in other words, are highly motivated to plant a lot of plants, and to drench those soils with yield-maxing fertilizers.
"The lay down of fertilizer is going to be big," says Charles Neivert, an analyst at Dahlman Rose, a small investment firm in New York focused on the commodities supply chain.
Nutrient producers have responded in kind. Prices for the three most important fertilizer types -- nitrogen, phosphate and potassium chloride (otherwise known as potash) -- have been jacked repeatedly since late last year. In North America, the average price for nitrogen has gone from $495 to $525 between the fourth quarter and the first, while phosphate has risen from $325 to $373.
That bodes well for the second quarter as well as the first, since the highest of those prices will have been for product shipped after the first period. Expect companies to make hugely bullish remarks and to revise their 2011 profit outlooks to the upside, analysts say.
Still, there are a few potential stumbling blocks for fertilizer companies and their share prices.
First, on the potash front, India is holding out. India, which buys its potash on contract on a semi-annual basis, has told potash suppliers that it can't afford to pay any more than $420 a ton. The potash suppliers want $450. India, citing the sheer poverty of its farmers, says it simply cannot go higher. Potash suppliers remind India that, in 2008, the country paid $600 a ton. India responds that this isn't 2008. And so it goes on.
A lot is at stake in the deal. "India will be the price setter now," says Edlain Rodriguez, analyst at Gleacher & Co. In other words, an India contract will set the tone for the rest of the year when it comes to international potash pricing (as opposed to North America). If India is able to fetch a price below $450, it could hurt the upward momentum in pricing that potash companies have ridden all year long, analysts say.
If no agreement is made, if India chooses not to buy any potash at all, that will leave as much as 6.5 million tons of unused potash on the global market. That's a large sum. "It would take a lot of customers to soak up the tonnage that India would take," says Neivert, who added that fertilizer share prices could take a hit if India opts to spurn potash. To put it in EPS terms, Rodriguez estimates that Potash Corp. would lose 15 cents a share from its 2011 bottom line if India doesn't buy its potash this year.
Still, don't count out a downside surprise when ag firms report results. At the end of March, when
Mosaic
(MOS) - Get Mosaic Company (MOS) Report
came out with its fiscal third-quarter numbers, it surpassed analysts' expectations for net income, but failed to meet the target for sales and sales volumes. The company blamed the miss on shipping delays toward the end of the quarter, but the fundamentals in the business have been so strong that investors are sensitive to anything that might seem negative. Investors sold off the stock by about 2% the day after the company released results. Mosaic shares have yet to trade as high.
Over the longer term, another worry is the ancient and ever-present one: the weather. Though impossible to predict the ultimate outcome of the 2011 harvest in North America, the growing season in this hemisphere is already stacking up as less-than-bumper, what with extreme flooding in the Midwestern corn belts. Meanwhile, extreme drought in the winter-wheat-growing Great Plains (which has reached 1930s Dust Bowl proportions), has threatened that crop.
"Hope is dwindling, if not already lost, for many wheat farmers in the nation's largest production region that desperately need rain," according to a mid-April dispatch from AccuWeather. "For those who still have hope, rainfall over the next six weeks or so will be extremely critical. A drier-than-normal forecast through May does not bode well."
At some point, volume becomes more important than pricing to the fiscal health of farmers. "Right now, we're not there yet," says Rodriguez. If weather conditions remain this bad as the planting season matures, things could change. "In mid-May, that's when you start to worry."
Potash Corp.
Earnings Date: Thursday, April 26, before the open.
Potash Corp. of Saskatchewan
(POT)
is expected to earn 79 cents a share in the first quarter on revenue of about $2 billion. That would represent year-over-year growth of 61% on the bottom line and 30% on the top.
It's conventional wisdom on Wall Street that Potash will beat expectations. Gleacher & Co.'s Rodriguez thinks the stock has room to run, along with all the fertilizer names, for that matter. He notes that corn futures prices in Chicago have risen 15% since the beginning of the year, while fertilizer stocks haven't performed "anything near that."
CF Industries
Earnings Date: Not yet announced, but likely mid May.
Analysts expect
CF Industries
(CF) - Get CF Industries Holdings, Inc. Report
to post earnings of $3.34 per share. That would be a huge jump from a year ago, when CF posted $1.40 a share, though the comps are skewed because of CF's combination with its former rival, Terra Industries, which it acquired last year. Similarly, revenue is expected to rise to $1.2 billion from the $500 million that the pre-Terra CF posted a year ago.
CF Industries, though it mines a bit of potash down in the Bone Valley of central Florida, is mostly a nitrogen play. And nitrogen is a play on corn, since corn loves nitrogen. Therefore, CF's stock will rise in accordance with the corn futures markets. If corn prices remains above $7 a bushel, that's good for CF. So too are those 92 million acres of predicted corn acreage predicted by the USDA. All the nitrogen for all that corn will flow straight through CF's cash flow statement.
Remember: Corn.
Agrium
Earnings Date: May 4, before the open.
Wall Street is calling for the Calgary-based
Agrium
(AGU)
to report per-share earnings of 93 cents, on revenue of $2.3 billion in the first quarter. A year earlier, Agrium lost 4 cents a share and recorded revenue of $1.8 billion.
Agrium is the most diversified of the fertilizer giants, producing all three major nutrient types. It also operates a huge chain of retail farm-products depots throughout North America. Retail makes up half of the company's top line, estimates Dahlman Rose analyst Charles Neivert.
Because of its exposure to retail, Agrium's big quarter will come in the second quarter, when it books tremendous amounts of business from farmers stocking up for the spring planting season.
Intrepid Potash
Earnings Date: May 4, after the close.
Analysts expect
Intrepid Potash
(IPI) - Get Intrepid Potash, Inc. Report
, the smallest of U.S. potash producers, to report earnings of 32 cents a share on revenue of about $101 million, up from the year-ago figures of 16 cents a share and revenue of $98 million.
Intrepid Potash, which brings most of its potash out of brine pools in Utah and shaft mines in New Mexico, sells all of its product domestically, which carries a much higher price than the global market.
Since the company is the only "small-cap" fertilizer name (with a market cap of more than $2.5 billion, it's technically a mid-cap), Intrepid's shares tends to attract the interest of lots of small-cap funds, making its multiples look less attractive than its big-cap peers.
-- Written by Scott Eden in New York
>To contact the writer of this article, click here:
Scott Eden
.
>To follow the writer on Twitter, go to
.
>To submit a news tip, send an email to:
.
Disclosure: TheStreet's editorial policy prohibits staff editors and reporters from holding positions in any individual stocks.