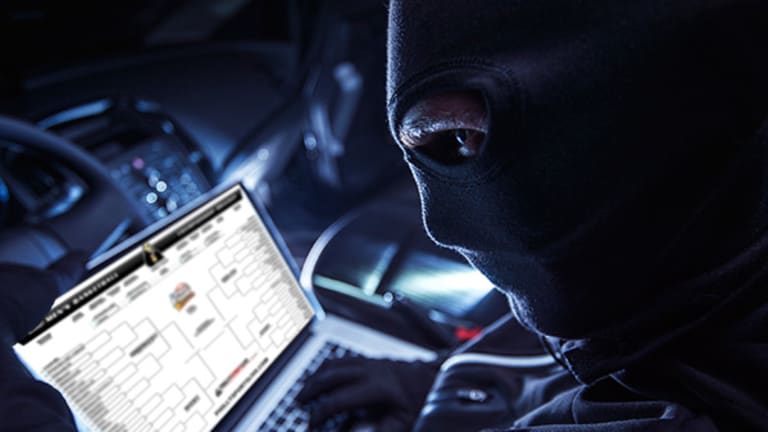 FedEx Reports Material Financial Impact From Last Month's 'Petya' Cyber Attack
FedEx expects material financial impact from the cyber attack.
FedEx expects material financial impact from the cyber attack.
FedEx Corp.  (FDX) - Get Report announced that it expects to see a material financial impact from the 'Petya' cyber attack that crippled the computer systems of its European arm TNT Express, which FedEx acquired in May 2016. 
The company made the announcement in its SEC 10K filing.
FedEx said that all of its other computer operations were unaffected by the virus. However, TNT operates from Ukraine which was the hub of the cyber attack. 
"Although we cannot currently quantify the amounts, we have experienced loss of revenue due to decreased volumes at TNT and incremental costs associated with the implementation of contingency plans and the remediation of affected systems," FedEx said Monday. 
What's Hot on TheStreet
Amazon wants to upend every business, or so it seems: New day, a new business Amazon (AMZN) - Get Report wants to dip its toes in. The latest looks to be the meal kit space, TheStreet reports.
In a July 6 trademark application, Amazon subsidiary Amazon Technologies Inc. revealed it's planning "prepared food kits composed of meat, poultry, fish, seafood, fruit and/or and [sic] vegetables...ready for cooking and assembly as a meal," as well as primarily grain-based offerings.
The product's tagline: "We do the prep. You be the chef." Amazon already sells other companies' meal kits, including Tyson Foods Inc.'s (TSN) - Get Report Tyson Tastemakers. Martha Stewart is even offering meal kits on Amazon Fresh, the company's grocery delivery service. But, this may be the first hint of something bigger for Amazon, which would put it in direct competition with newly minted IPO Blue Apron (APRN) - Get Report .
Elon Musk keeping it real for a change: Tesla's (TSLA) - Get Report Elon Musk just gave the obsessed bulls on his company's future something to strongly consider, TheStreet reports.
Speaking at the National Governors Association Summer Meeting in Rhode Island on Saturday, Musk reiterated that shares of Tesla are trading at a level "higher than we have any right to deserve" based on optimism about the company's future.
"Those expectations sometimes get out of control," Musk added. Meanwhile, TheStreet reportsTesla could be at risk of a nasty surprise soon: the end of tax credits for electric cars in the U.S.
Procter & Gamble under siege: Peltz's Trian Fund Management plans to launch a fight for a board seat at Procter & Gamble (PG) - Get Report , making it the largest company to face a proxy battle, TheWall Street Journalreported Monday.
Trian, which owns about $3.3 billion of P&G stock, is said to be seeking a single board seat for Peltz at the company's annual meeting that could take place in October. P&G have reportedly been in talks for five months, but the company is said to have rejected to name Peltz as a director last week.
Sales at P&G -- and its stock price -- have stalled due to pricing pressure and competition.
As TheStreet's Ron Orol reported in June, look for the consumer packaged goods company to announce plans for spin-offs, sales or even a swap out of business units. If major M&A doesn't come soon, a Trian director-battle or white paper chock full of activist demands could be next.
And Trian likely will demand significant M&A activity. Spinoffs and other major deals often follow when the activist investor acquires a large stake. Trian and other activist fund managers often push to have large companies break themselves up with the goal of extracting value by focusing the market on various parts of a business that might be hiding inside confusing conglomerate structures.
Visit here for the latest business headlines.