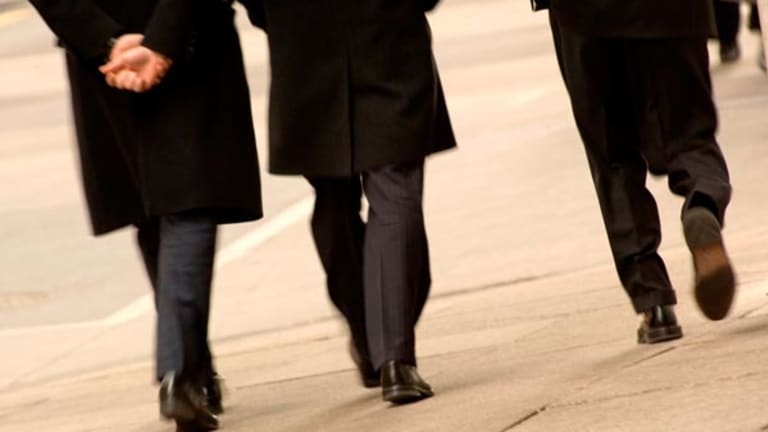 FedEx Cuts Forecast: Hot Trends
FedEx cuts its full-year forecast as more customers opt for less expensive forms of shipping.
NEW YORK (
) -- Popular searches on the Internet include
FedEx
(FDX) - Get Free Report
after the company cut its full-year forecast as more customers opt for less expensive forms of shipping.
FedEx now expects a profit of $6 to $6.20 a share for fiscal 2013 ending May 31, down from its prior forecast of $6.20 to $6.60 a share. Analysts expect earnings of $6.31 a share.
The company also reported third-quarter profit on Wednesday that missed expectations. FedEx reported net income of $391.1 million, or $1.23 a share, down from $427.5 million, or $1.55 a share, a year ago. Analysts had predicted earnings of $1.38 a share.
FedEx attributed the disappointing quarter to continued weakness in the air freight business. It said it will increase its cost-cutting program and reduce its express business in Asia beginning next month.
The company said it expects international business to remain slow.
JPMorgan Chase
(JPM) - Get Free Report
is trending as the bank announced changes to its payday-lending policy.
JPMorgan said in effort to better protect customers, it will no longer process multiple requests for payments that have already been returned due to insufficient funds. It will also charge only one returned-item fee for insufficient funds within a 30-day period, even if the payday lender or other biller tries to collect multiple times. This will prevent bank customers from racking up large fees from the payday lenders continuously trying to collect.
Changes go into effect by the end of May.
JPMorgan said it plans to further modify the policy to allow customers to stop a payment and close their accounts when there are open pending charges.
Suntech Power
(STP)
is another popular search. The Chinese solar panel-maker announced its main unit was forced into bankruptcy by eight Chinese banks.
The company said the banks asked a court to declare the operating subsidiary, Wuxi Suntech, insolvent after it missed a $541 million payment to bondholders last week. The subsidiary did not object to the insolvency petition.
Suntech said it was not filing for bankruptcy. It said it intends to continue honoring warranties on its solar panels.
Suntech had said on Monday that it was looking for new financing and working with creditors in attempt to restructure its debt. The company announced the closure of its Arizona factory last week and the cutting of 43 jobs.
The chatter on Main Street (a.k.a. Google, Yahoo! and other search sites) is always of interest to investors on Wall Street. Thus, each day, TheStreet compiles the stories that are trending on the Web, and highlights the news that could make stocks move.
-- Written by Brittany Umar
.
Brittany joined TheStreet.com TV in November 2006 after completing a degree in Journalism and Media Studies at Rutgers College. Previously, Brittany interned at the local ABC affiliate in New York City WABC-TV 7 where she helped research and produce On Your Side, a popular consumer advocacy segment.