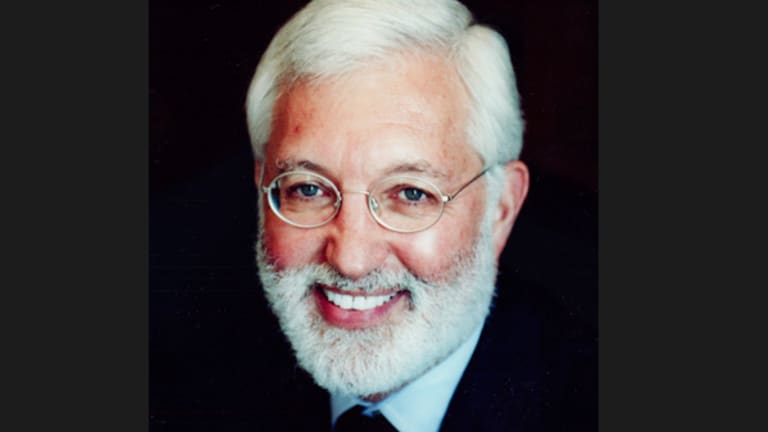 Fed Judge Rakoff Sees No Prosecution for Top Wall Street Execs (Update 1)
Speaking at a New York Bar event, Judge Jed Rakoff said he isn't holding out hope that top Wall Street executives will be prosecuted five years after the financial crisis.
Updated from 1:17 p.m. EST to reflect comments of SEC and CFTC officials.
NEW YORK (TheStreet) -- Judge Jed S. Rakoff of the Federal District Court in Manhattan can't speak about the propriety of bank loans and securities issued during the housing bubble given pending or future litigation. However, he is ready to make definitive statements about a lack of criminal prosecutions against top-level Wall Street executives five years after the financial crisis.
The Department of Justice and Securities and Exchange Commission's reticence to bring charges against top executives of Wall Street firms is "technically and morally suspect," according to Rakoff. That is, if there was widespread fraud in the mortgage market, as many independent investigations such as the Financial Crisis Inquiry Commission and Senate banking committee investigations allege.
Judge Rakoff's comments, made at the New York Bar's Annual Securities Litigation & Enforcement Institute on Tuesday, aren't surprising. He was the judge that rejected a settlement between Citigroup (C) - Get Free Report and the SEC as being too lenient and allowed a recent Bank of America (BAC) - Get Free Report mortgage fraud case to go to trial.
What is surprising is that Rakoff is commenting on Wall Street prosecutions at all.
Rakoff cannot comment on matters surrounding mortgages originated during the housing bubble given an onslaught of current litigation levied against firms such as JPMorgan (JPM) - Get Free Report and Bank of America. However, he believes he can now speak about a lack of criminal prosecutions against top Wall Street executives because there are no open cases and statutes of limitations on prosecutions have likely expired.
Don't expect any Wall Street perp walks, according to Rakoff's comments -- a contrast to previous crises where bankers as prominent as Michael Milken of Drexel Burnham & Lambert and Charles Keating of Continental Illinois were criminally convicted and sent to prison.
"[Not] a single high level executive has been successfully prosecuted in connection with the recent financial crisis, and given the fact that most of the relevant criminal provisions are governed by a five-year statute of limitations, it appears very likely that none will be," Rakoff said.
Criminal investigations against firms like JPMorgan and Bank of America, nevertheless, continue to be disclosed in their quarterly filings with the SEC.
For Judge Rakoff, a lack of prosecutions against individuals may reveal alarming and systemic failures of the criminal justice and regulatory system.
Explanations for not prosecuting Wall Street executives, such as difficulty in proving intent to defraud investors, the sophistication of Wall Street counterparts, and instances where prosecutions could undermine the economy, are "hollow" and "lame," in Rakoff's words.

Indeed, according to Rakoff, if there was widespread fraud in the mortgage market, prosecutors should have been able to prove executives acted with criminal willful blindness. Government prosecutors, meanwhile, wouldn't need to prove that sophisticated investors relied on disclosures made by a firm for a fraud to have been committed.
Others at the NY Bar's conference rebutted Rakoff's keynote speech.
Andrew Ceresney, co-director of enforcement at the SEC, said the regulator has an impressive record in resolving issues from the crisis, including hundreds of cases and billions of dollars worth of fines. "I think it is safe to say the enforcement division brought all of the cases that it thought it could," Ceresney said.
He also questioned Rakoff's notion that a regulator could successfully try a willful blindness case. The SEC will continue its current focus on winning admissions of wrongdoing and a broad probe of insider trading on Wall Street, while expanding efforts to uncover accounting frauds and burgeoning issues surrounding the structure of stock markets, Cerensey added.
David Meister, former enforcement director at the Commodity Futures Trading Commission, also defended the regulator's track record in the wake of the crisis. "When you have a staff this small you ultimately have to pick your cases... Having said that, we certainly did charge individuals," Meister said.
Judge Rakoff had a far more alarming set of explanations for a lack of executive prosecutions, which goes well beyond temerity or a lack of resources.
At the NY Bar conference hosted by Lawrence Zweifach of law firm Gibson, Dunn & Crutcher, Rakoff said prosecutors likely had other priorities and they may have been dissuaded from bringing cases because of the government's involvement in the crisis and the bailouts that ensued in its wake. Rakoff cited a diffusion of cases in 2009 among regional offices unfamiliar with Wall Street litigation, in addition to a twist in the so-called revolving door between regulatory circles and Wall Street.
Careerism wouldn't stop a hard-charging prosecutor from bringing a criminal case against a top Wall Street exec. Instead, careerism might impact who to prosecute.
Judge Rakoff characterized ongoing criminal prosecution of insider trading as the easy and in-process case that might appeal to an ambitious prosecutor. That would contrast to building a criminal case from scratch against a top Wall Street banker, which could anger government officials who had brokered bailouts, shotgun marriages among failing banks, and also were responsible for misguided de-regulatory policies that brought the crisis about in the first place.
He also said that a new focus on criminal prosecutions against corporations and not individuals may have negative consequences.
The DoJ just closed a criminal prosecution of SAC Capital and sources say it is working on a similar case against JPMorgan. However, no criminal charges have been brought against SAC Capital's head Steven A. Cohen, even if a half dozen of his employees have already been convicted and two additional traders face prosecution.
Rakoff said remediation policies implemented by corporations in deferred prosecution agreements or in guilty pleas are prophylactic measures, which leave everyone, including top executives who may have perpetrated a fraud, content. He suggested a failure to prosecute individuals far outweighed the terms of a settlement or plea.
"[In] practice, I suggest, it has led to some lax and dubious behavior on the part of prosecutors, with deleterious results," Rakoff said of an increasing focus on charging corporations.
Rakoff said he had no definitive idea whether the financial crisis was the by-product of widespread fraud. If it was, the failure of the government to bring prosecutions against top executives speaks volumes about the weakness of the criminal justice system, he added.
Bottom Line: One thing is certain. Rakoff doesn't believe top executives on Wall Street will ever face charges for their involvement in the crisis.
-- Written by Antoine Gara in New York