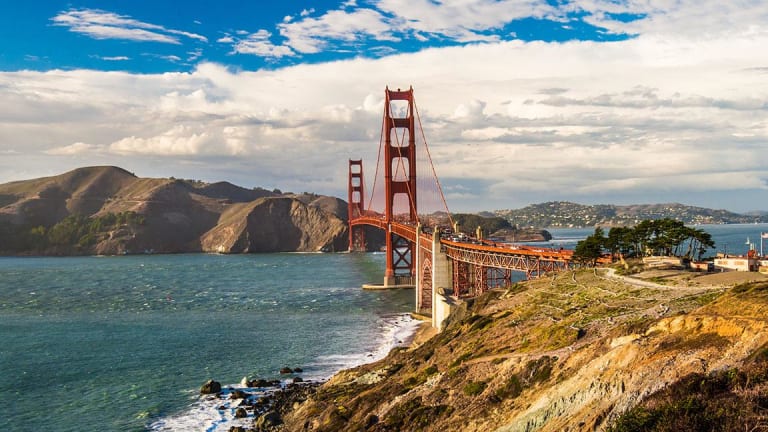 Federal Judge Dismisses Global Warming Suit
Judge Alsup says suit by San Francisco and Oakland is barred by Supreme Court precedent and notes society's "responsibility in the use of fossil fuels"
A federal judge on Monday, June 25, dismissed a suit in which the cities of Oakland and San Francisco sued the world's five largest investor-owned fossil fuel-producing companies for the consequences of global warming caused by the use of fossil fuels.
"The dangers raised in the complaint are very real," U.S. District Court Judge William Alsup, a Clinton appointee, wrote at the end of his 16-page opinion. "But those dangers are worldwide. Their causes are worldwide. The benefits of fossil fuels are worldwide. The problem deserves a solution on a more vast scale than can be supplied by a district judge or jury in a public nuisance case."
Alsup, a Clinton appointee, also cited a more legalistic reason for his decision to rule in favor of BP plc (BP) - Get Free Report , Chevron Corp. (CVX) - Get Free Report , Conoco Phillips (COP) - Get Free Report , Exxon Mobil Corp. (XOM) - Get Free Report  and Royal Dutch Shell plc (RDS.A) , the defendants in the case. Under Supreme Court precedent, he held, the Environmental Protection Agency's authority to set emissions standards under the Clean Air Act bars federal common law nuisance claims like the one that the two California cities brought.
Oakland and San Francisco argued that they will eventually be submerged as water levels rise thanks to global warming. While the judge credited the science behind that assertion, he called the scope of the complaint "breathtaking," since it would incorporate the worldwide sale of fossil fuels by a seller who knew of their contribution to global warming.
While legal precedent allowed Alsup to dismiss the case, he also acknowledged the moral quandary posed by the suit. "Our industrial revolution and the development of our modern world has literally been fueled by oil and coal. All of us have benefitted. Would it really be fair to now ignore our own responsibility in the use of fossil fuels and place the blame for global warming on those who supplied what we demanded? Is it really fair, in light of those benefits, to say that the sale of fossil fuels was unreasonable?"
The dismissed lawsuit came at a time when a large percentage of institutional investors including some big index funds are backing shareholder proposals seeking to push Exxon and other big energy companies to limit the use of fossil fuels and address their impact on business.
Climate change and investors' concerns led shareholder majorities in 2017 to approve proposals urging Exxon Mobile Corp. (XOM) - Get Free Report , Occidental Petroleum Corp. (OXY) - Get Free Report and PPL Corp. (PPL) - Get Free Report  to produce reports on the impact of climate risks on their long-term strategy in a significant success for investors seeking to push companies to think about environmental issues.
The proposals were nonbinding, which means the energy giants are under no obligation to implement any changes in response to shareholder support. However, Exxon said last December that it would improve its disclosures on how climate change could affect its business after the shareholder vote for the measure topped 60%.
"The board has decided to further enhance the company's disclosures consistent with the proposal and will seek to issue these disclosures in the near future," Exxon said in a filing with the U.S. Securities and Exchange Commission. "These enhancements will include energy demand sensitivities, implications of two degree Celsius scenarios, and positioning for a lower-carbon future."
Exxon did not provide a specific date for when it will issue the disclosures its decision was thought likely Exxon's move could the strong backing could embarrass them into producing a detailed report or taking other actions.
President Donald Trump announced in June that the U.S. would withdraw from the Paris accord. Despite the move, measures focusing on climate change did well in 2017 -- similar shareholder proposals focusing on the 2 degrees Celsius level at ten other companies received between 35% and 50% of the vote, a huge vote of support.
The New York State Common Retirement Fund submitted the proposal for the 2017 shareholder meeting and received support from significant institutional investors, such as BlackRock Inc. (BLK) - Get Free Report , State Street Corp. (STT) - Get Free Report  and Vanguard, according to CNBC. They were Exxon's top three investors in 2017.
Notable as well, BlackRock boss Larry Fink said in a letter to investors and businesses earlier this year that, expects climate risk-related firms like the big oil producers to, "have demonstrable fluency in how climate risk affects the business" and how a given company will address it.