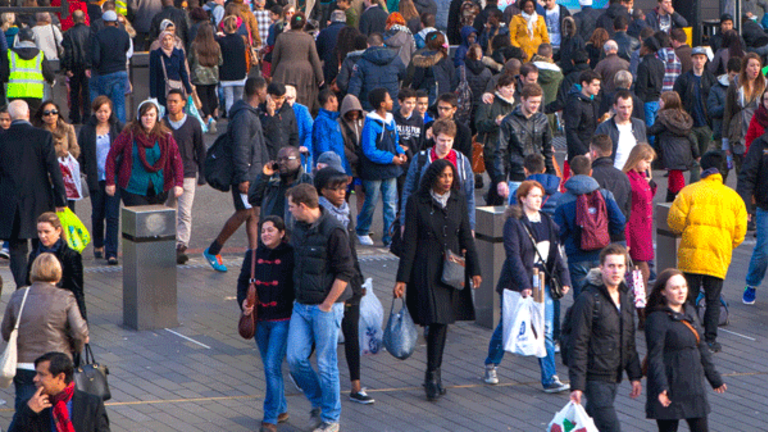 'Fears of Border Attacks Driving Retail Stocks Lower,' Dana Telsey Says
Telsey Advisory Group CEO and Chief Research Officer Dana Telsey discusses the recent declines in retail stocks.
Retail stocks took a hit on Thursday, a troubling sign considering we are in the heart of the holiday shopping season. Telsey Advisory Group CEO and Chief Research Officer Dana Telsey addressed the flailing retail stocks Friday morning on CNBC's "Squawk Box."
"Fears of border attacks coming is what is driving these retail stocks down," Telsey said. She noted that a lot of the retailers her company works with produce a significant amount of goods in Asia.
"You can't bring things over here to the U.S., and give consumers a 30%-35% price hike when we have had pricing on apparel come down, and competition from international fast fashion retailers (H&M)," she explained.
Regarding the border tax, the House of Representatives, controlled by the Republicans, has stated its intentions to alter the corporate tax system in the U.S. Their intention is to make it based on cash flows and not profits. Exporters will get their taxes back, but importers will pay anywhere from a 15% to 20% tax.
However, economists have argued that because of the strengthening dollar, any negative ramifications could be reduced.
"[Companies] are running sensitivity analysis of what a lower corporate tax rate would be, offset by what the border tax impact would be. Right now, we are hearing anything from companies having impacts on earnings, it could be 10% for some, it could be 30%," Telsey said.
The companies, in Telsey's view, that stand be hurt the most from this restructuring the apparel companies which bring goods into the U.S. "They are going to be playing very carefully," she noted.
Not as impacted will be supermarkets and cosmetic companies, Telsey added.