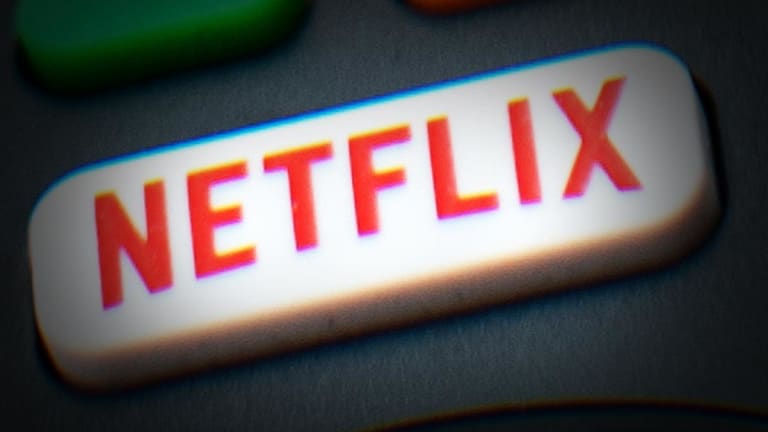 Fear Not: Friends Is Staying on Netflix (and These Shows Are Coming)
Friends is staying on Netflix, but it shows how susceptible the platform is to content companies clawing back their own content.
"When it hasn't been your day, your week, your month, or even your year, I'll be there for you."
Fans of one of America's favorite and most successful sitcoms has been able to listen to this bit of the Friends theme song on Netflix (NFLX) - Get Report since January 2015. There has long been little reason to worry about not being able to stream the show going forward.
Then suddenly, there was an expiration date in the show's description on Netflix. It sent fans into a frenzy, wondering when and where they'd be able to stream one of their all-time faves near the start of 2019. 
After AT&T's (T) - Get Report tie-up with Time Warner, the company is prepping its own streaming service. Reports suggested that Friends could be heading over to that platform, given that Warner Bros. Television worked on its production. This theory quickly gained traction, as a few days ago, a WarnerMedia executive said its competition would see its libraries thinning out in the future. Meaning that as media rights deals expire, the original owner will be taking the content back for its own streaming use.
The Friends story didn't get much time to create a big fuss, though. Within the day, Netflix had already locked Friends back up, although the terms of the deal are unknown at this time. AT&T CEO Randall Stephenson said it's on a "non-exclusive basis," meaning Netflix isn't the only one who can stream the show. In fact, AT&T's eventual platform wants it too, with Stephenson adding, "That's content that we would definitely want on our platform."
While Friends is staying, there are a number of shows and movies coming and leaving Netflix. Throughout this month, subscribers will get a new season of the late Anthony Bourdain's show Parts Unknown,Blue Planet II,Mowgli: Legend of the Jungle, an Ellen Degeneres standup, and Dumplin', a Netflix original movie features Friends' star Jennifer Aniston (of course it's a Friends star).
Leaving Netflix, though? Say goodbye to movies like Groundhog Day, Trolls, Troy, Spider-Man 3 and Disney's Moana and Pirates of the Caribbean: Curse of the Black Pearl.
It's nothing new for Netflix to shake up its content. That's become pretty common for anyone who's been subscribed to the service for a while.
But it brings up a larger content question for Netflix, which has competition popping up all over the place. Disney's streaming efforts are well underway, and it's already in the process of stripping its content away from Netflix to use exclusively on its own service. Given that Disney's stake in Hulu continues to grow, perhaps it will start outbidding Netflix for several other key shows or getting non-exclusive deals in an effort to diminish its appeal on Netflix. 
According to Randall, AT&T will start using its own content as well. That's certainly one reason Netflix has been pouring money into its own production efforts. Netflix CEO Reed Hastings saw this happening from a mile away and began investing accordingly, even as some worry about the costly content budgets ($8 billion for 2018). He used other companies' content to build a subscriber base of more than 130 million customers, who will generate the necessary cash flow to keep content deals and production running.
At this point, it's more a question of how Netflix will evolve rather than whether it will survive. That much had been determined a long, long time ago.
This article is commentary by an independent contributor. At the time of publication, the author had no positions in the stocks mentioned.