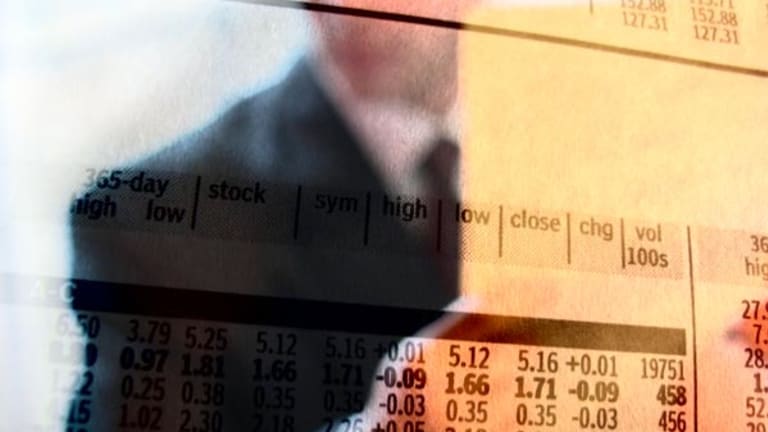 FDIC Reports a Rise in Bank Earnings: Hot Trends
The Federal Deposit Insurance Corp.'s most recent quarterly report indicates that banks' net income rose in the second quarter from a year earlier.
NEW YORK (
) -- Popular searches on the Internet include the Federal Deposit Insurance Corp. after the federal bank regulator's most recent quarterly report indicated that banks' net income rose in the second quarter from a year earlier.
According to the report, banks had net income of $34.5 billion in the second quarter, compared to $28.5 billion in the same quarter of last year. The results are down from earnings of $34.8 billion in the first quarter.
The regulator said the overall landscape of the banking industry would have been stronger if not for the trading losses of
JPMorgan Chase
(JPM) - Get Free Report
, which exceeded $5.8 billion.
Most banks put aside lower reserves for loan losses as well. The current level, $86.7 billion, represents a 3.6% decline for the quarter.
Jackson Hole is trending as investors await
Chairman Ben Bernanke's speech Friday at an annual economic summit in Jackson Hole, Wyo.
Investors will be listening for clues about stimulus action the Federal Reserve may or may not take. Bernanke is expected to speak on what the Fed may do to help the economy grow more quickly and what might need to happen for the Fed to act.
Most investors will be waiting for any indication of a third round of quantitative easing. The Fed has said it will take action if necessary but incoming economic data will affect any future decisions it makes regarding QE3.
United Continental Airlines
(UAL) - Get Free Report
is another popular search. The airline suffered a major computer glitch that caused at least 200 delayed flights.
The airline's passenger reservation system on its Web site was down for about two and a half hours on Tuesday afternoon, causing the widespread delays. Long lines at ticket counters and planes full of passengers delayed on tarmacs resulted from the glitch.
United has fixed the computer problem for now and apologized to passengers. It said it will not charge change fees for passengers on affected flights who wanted to cancel or change their flights.
United Airlines has suffered several technological problems since switching its computer system to use Continental's in March. The two airlines merged in 2010.
The chatter on Main Street (a.k.a. Google, Yahoo! and other search sites) is always of interest to investors on Wall Street. Thus, each day, TheStreet compiles the stories that are trending on the Web, and highlights the news that could make stocks move.
-- Written by Brittany Umar
.
Brittany joined TheStreet.com TV in November 2006 after completing a degree in Journalism and Media Studies at Rutgers College. Previously, Brittany interned at the local ABC affiliate in New York City WABC-TV 7 where she helped research and produce On Your Side, a popular consumer advocacy segment.