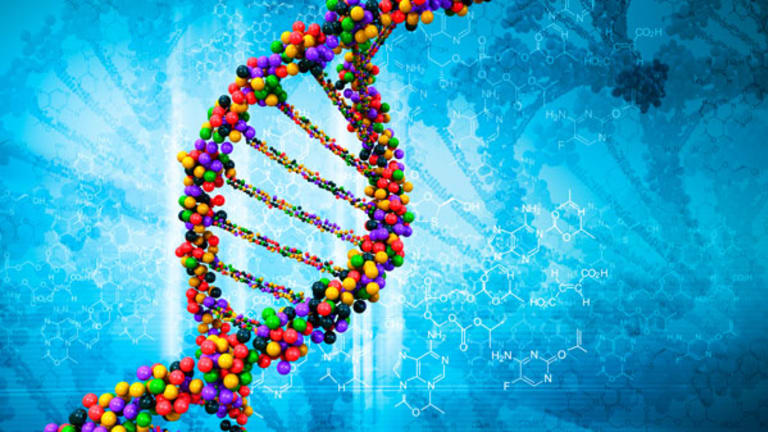 FDA Hurdle Hits Amylin, Alkermes (Update)
Shares of the drugmakers tumble on news their application for long-acting version of the diabetes drug Byetta don't meet FDA requirements.
Updated from 10:42 a.m. EST
Shares of
Amylin Pharmaceuticals
(AMLN)
plummeted Tuesday after its partner
Alkermes
(ALKS) - Get Alkermes plc Report
disclosed in a filing with the
Securities and Exchange Commission
the likelihood of regulatory delays for Byetta LAR.
Shares of Amylin were giving up 20% to $8.49 in recent trading Tuesday, while Alkermes was shedding 9.8% to $9.11.
Alkermes said it recently received feedback from the Food and Drug Administration that data submitted as part of its new-drug application (NDA) for a long-acting version of diabetes drug Byetta do not meet FDA requirements.
The data are from "correlation studies" that Amylin submitted to show that the drug manufactured by Alkermes in its facility and used in clinical trials was the same as that manufactured on a commercial scale in Amylin's facilty.
According to the filing, Amylin is in active discussions with the U.S. regulatory agency regarding the options to allow the application to be filed by the end of the first half of 2009.
"If Amylin is required to initiate a new clinical study, the timing of the NDA submission would depend on the parameters of the new study, and the submission could be delayed beyond the previously stated filing timeline of by the end of the first half of 2009," Alkermes stated in the SEC filing.
"We believe it is likely they
Amylin will have to do more clinical trials and that the LAR submission will be beyond mid '09," wrote Summer Street Research Partner's Tony Caserta. "The political pressure on the FDA is not to approve drugs, but rather to make sure potentially unsafe drugs are not approved."
Amylin, which currently markets twice-daily Byetta with third partner
Eli Lilly
(LLY) - Get Eli Lilly and Company Report
, is also up against a competitive time crunch to get its once-weekly product approved. Its competitor
Novo Nordisk
(NVO) - Get Novo Nordisk A/S Report
has already submitted its application for a once-daily injection and pending the outcome of a panel in March, could have its product approved by mid-2009.
Amylin isn't the first company to face pressure from the FDA to show that products manufactured at separate plants are the same.
(GENZ)
Myozyme produced at a new, larger-scale manufacturing facility was considered a different product than the already-approved product, causing unforeseen regulatory delays.
The potential setback disclosed in the Alkermes SEC filing on Tuesday isn't Amylin's first for the year.
shares have been depressed on reports of pancreatitis, and in some cases death, of patients taking its
, although there is no known link between the drug and pacreatitis.
Eastbourne Capital, which owned a nearly 13% stake in Amylin as of late August, said earlier in the week that it intends to hold discussions with management, other shareholders and third parties, regarding actions that could enhance shareholder value, including a possible sale of the company.
For more stories like this, check out our Biotech Stock section.