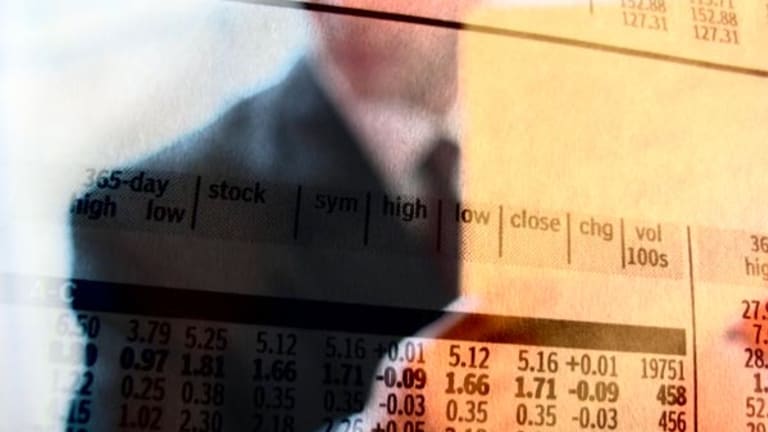 NEW YORK (TheStreet) - Television's The Dr. Oz Show aired an episode citing concerns about too-high levels of arsenic in store brands of apple juice, but the Food and Drug Administration is not convinced.
The FDA has already countered findings of the study commissioned by Dr. Mehmet Oz's popular and nationally-syndicated TV program, insisting the juice favored by many children is entirely safe to drink.
"We're concerned that people are going to start thinking their juice is unsafe when that's not case," said FDA spokeswoman Stephanie Yao.
>> 15 Food Companies That Serve You 'Wood'
The FDA condemned Oz's reporting as "irresponsible and misleading," "and the agency said in a statement that "there is no evidence of any public health risk from drinking these juices. And FDA has been testing them for years."
The FDA noted that there are two types of arsenic: one is organic and commonly found in food and water, while the other is inorganic, often found in pesticides, and is in fact toxic and potentially cancer-causing. Yao said the government agency told
Dr. Oz
producers that its methodology for testing was flawed because it failed to differentiate between the two types.
>> Consumer Products You Pay More For
The FDA slammed Oz for not distinguishing between the two, and simply stating that several store brands of apple juice contain significant levels of the metalloid.
Dr. Oz
spokesman Tim Sullivan said the show's point was to convey to viewers that parents should be concerned about such high arsenic levels in apple juice because of lower levels of quality control in countries from where so much of the juice Americans drink is imported.
The show's Web site claimed that: "American apple juice is made from apple concentrate, 60% of which is imported from China," adding that "other countries may use pesticides that contain arsenic, a heavy metal known to cause cancer."
Still, the FDA ran its own tests on the same brands tested by Oz's show, and found much lower levels of arsenic, finding just 2 to 6 parts per billion of arsenic compared with Oz's findings of 36 parts per billion.
"The position of the show is that the total arsenic needs to be lower," Sullivan told the
Associated Press
. "We did the tests. We stand by the results and we think the standards should be different."
-- Written by Miriam Marcus Reimer in New York
.

>To contact the writer of this article, click here: Miriam Reimer.
>To follow the writer on Twitter, go to http://twitter.com/miriamsmarket.
>To submit a news tip, send an email to: tips@thestreet.com.
READERS ALSO LIKE:
>> Bankruptcy Watch: 14 Risky Restaurant Stocks
>> Taco Bell a Leader in Job Creation
>> Consumer Stock Takeovers: Deals and Targets
>> Don't Buy Dunkin' Donuts IPO: Value Analyst
>>See our new stock quote page.
Disclosure: TheStreet's editorial policy prohibits staff editors and reporters from holding positions in any individual stocks.