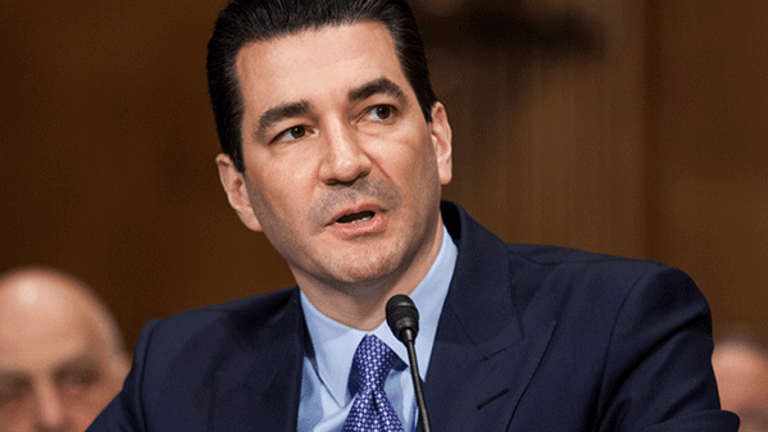 FDA Commissioner Takes on Big Pharma
Investors should watch these companies come July 18th.
The U.S. Food and Drug Administration just challenged Big Pharma with its recent move to block pharmaceutical companies from "gaming" the generic drug system.
"Too many patients are being priced out of the medicines they need," wrote FDA Commissioner Scott Gottlieb in a blog post. "While FDA doesn't have a direct role in drug pricing, we can take steps to help address this problem by facilitating increased competition in the market for prescription drugs through the approval of lower-cost, generic medicines."
Big contenders that could be affected by this move (for better and for worse) include Teva (TEVA) - Get Report ,a $40.5 billion generic drug regime that purchased Allergan's (AGN) - Get Report generic drug business, Actavis Generics, back in July of 2015. Other obvious picks are Johnson & Johnson (JNJ) - Get Report , Pfizer (PFE) - Get Report , and Novartis (NVS) - Get Report  due to the breadth of these companies.  
Gottlieb intends to coordinate with the Federal Trade Commission to identify and publicize practices that the FTC denotes as anti-competitive. Gottlieb did make the distinction, though, that "the FDA is not the FTC" regarding the regulation of competition in the industry.
Gottlieb added that generic drugs have saved the health care system approximately $1.67 trillion.
Currently, the FDA is working on a Drug Competition Action Plan and will hold a public forum on July 18 to engage public opinion on current drug practices. The White House is also preparing an executive order addressing drug prices.